Texas Rangers to Take Advantage of State's All-or-Nothing Approach of 100% Capacity
Two major professional sports teams in Texas look to take advantage of their state's relaxing the mask mandate and reopening business to 100 percent. One is a baseball team and the other football, and their stadiums are pretty much just a stone's throw away from each other.
Arlington, Texas, could become ground zero of where all things could go bad for reopening a stadium at full capacity, or it could become the model for sports venues around the world.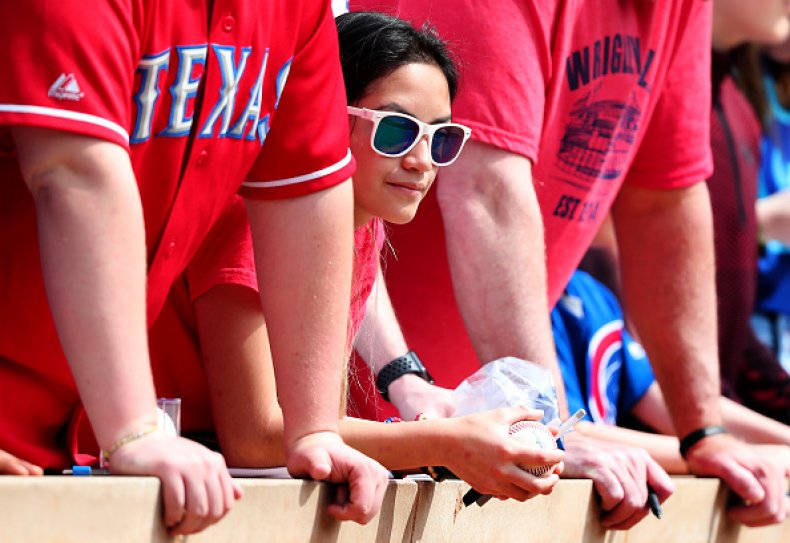 The Texas Rangers said Wednesday that it could anticipate a full house when their Major League Baseball team has the home opener April 5 against the Toronto Blue Jays. Also on Wednesday, Dallas Cowboys owner Jerry Jones said he wants to play before packed fans at his stadium.
AT&T Stadium (Cowboys) and the new Globe Life Field (Rangers) are within walking distance of each other in Arlington, which is somewhat of a midway point between Fort Worth and Dallas.
On Wednesday, Texas had its mandate of requiring face coverings lifted. Texas Gov. Greg Abbott last week said he wants the Lone Star State to reopen at 100 percent. The governor's order isn't meant for all people in the state to stop wearing masks to protect themselves from COVID-19, but rather gives them a choice on whether to wear a mask.
The Rangers did not indicate if media would have normal clubhouse access while 40,500 fans sit elbow-to-elbow, and faces breathing on necks in front of them, at the stadium that will probably have a closed roof most of the time.
Globe Life Field was constructed and opened in 2020, but it didn't have a normal opening season after the pandemic modified the regular season, which was played with no fans. The Rangers missed last year's playoffs, so Globe Life Field was used as a neutral site for both the National League Championship Series and the World Series, both won by the Los Angeles Dodgers before limited fans.
Newsweek reached out to Gov. Greg Abbott's office for comment on packed stadiums.
Local health officials could roll back limits on stadium capacity with "mitigation strategies" if hospitalizations reach or exceed 15 percent of their capacity from patients with the coronavirus.
The Rangers will still encourage fans to wear masks, unless they are eating and drinking in the stands–probably something rather difficult for baseball fans. And although the governor's order kicked in Wednesday, his office still recommends wearing a mask and social distancing when people feel they need to.