20 Texas Cities Hit by Coordinated Ransomware Attack, State's IT Department Says
Twenty local government entities across Texas have been hit by a coordinated ransomware attack, the state's Department of Information Resources (DIR) announced on Friday.
"Currently, DIR, the Texas Military Department, and the Texas A&M University System's Cyberresponse and Security Operations Center teams are deploying resources to the most critically impacted jurisdictions," the department, which is leading the state's response, said in a press release. "Further resources will be deployed as they are requested."
Ransomware attacks have been gaining currency among hackers in recent years as a preferred method of extortion, especially among municipal entities. Digital intruders will plant malicious code inside the networks of an agency's information systems—often exploiting the relatively unsophisticated or out-of-date cyber defenses of ill-prepared cities—and shut down access to computers or specific databases.
Users are then extorted for cash in order to regain access to their systems, and they are nearly always asked to pay in Bitcoin, a blockchain currency that is virtually untraceable, allowing hackers to pull off these complex operations from a single room halfway around the world.
It is unknown how much the hackers were demanding from Texas officials, which systems are currently offline and whether the impacted cities are expected to pay the ransom.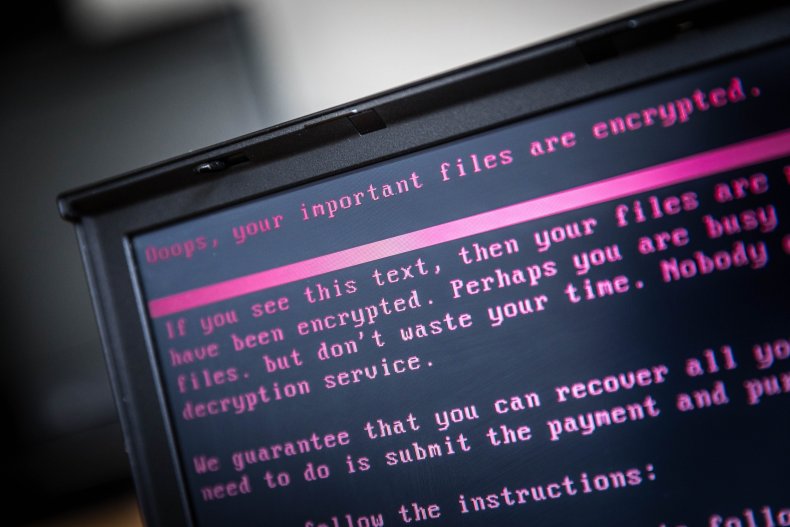 Baltimore was the victim of the most high-profile ransomware attack in 2019 when unknown hackers crippled government operations for over a month. As was the case in this instance, it is often cheaper to comply with the ransom-takers than to attempt to recover files forensically. But the city ultimately decided to spend around $18 million to recover its own files and manage costs associated with the fallout; the hacker was only demanding $76,000 in Bitcoin, but the FBI advised against paying the ransom.
Payoffs do have another, less-pronounced benefit, especially for corporations. News of digital intrusions can damage public reputations, so compliance with a hacker's demands allows agencies and businesses to move on from the attack discreetly, without harming confidence in their ability to protect user data.
A report from Cybersecurity Ventures estimated that damages from ransomware attacks cost as much as $8 billion globally in 2018.
In the fall, then-Homeland Security Secretary Kirstjen Nielsen held a cybersecurity summit in New York, calling the dangers of digital attacks graver than other, traditional threats.
"Cyberattacks now exceed the danger of physical attacks," she said. "This has forced us to rethink homeland security."
At the meeting, she announced the creation of the National Risk Management Center, which would serve as a point of contact for businesses who fall prey to ransomware attacks and handle requests for government assistance.
She is reported to have joked at the meeting that the prevailing attitudes towards digital breeches were outdated: "I still hear about people calling 911 when they think they are under cyberattack."