Legal Weed: Texas Rejects Bill to Reduce Marijuana Penalties Despite Just 14% of State Saying it Should Be Illegal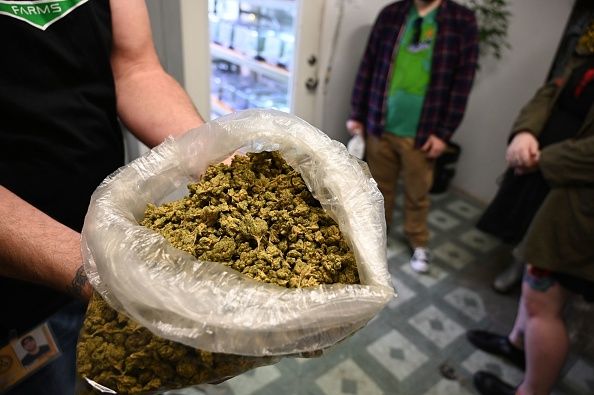 Texas lawmakers have dismissed a bill to reduce the penalties for marijuana-related offenses, citing strong opposition to decriminalization despite the fact that a plurality of voters in the state believe the drug should be fully legalized.
Lieutenant Governor Dan Patrick declared the legislation "dead" in the Texas Senate just after the House gave the bill the go-ahead earlier this week. The preliminary approval was granted by the lower chamber by a vote of 103-42. Republican majorities control both chambers of the Texas legislature.
"I join with those House Republicans who oppose this step toward legalization of marijuana," Patrick added in a tweet on Tuesday.
The legislation would lower marijauna possession of one ounce or less to a "Class C" misdemeanor, putting it in the same criminal classification as a traffic ticket. For those found to possess two ounces or less, the possible penalties include a fine up to $2,000, jail time or both.
Most Texans believe that marijuana should be completely legalized, according to an Emerson College poll released Monday. The survey showed that 38 percent of state voters believe the drug should be fully legalized, while another 35 percent say it should be legalized for medical purposes only. Only 14 percent of state voters in Texas said that marijuana should be illegal.
State Representative Joe Moody, a Democrat from El Paso who has been the leading advocate of the state's decriminalization effort, said in a speech on the House floor on Tuesday that Patrick was the "odd man out" in this situation.
"Whatever you think about Colorado-style legalization, this isn't it. It isn't even a step toward it," Moody said, according to a report by the Texas Tribune. "Mr. Patrick has been tweeting about this bill instead of giving us the courtesy of talking to us here in the House."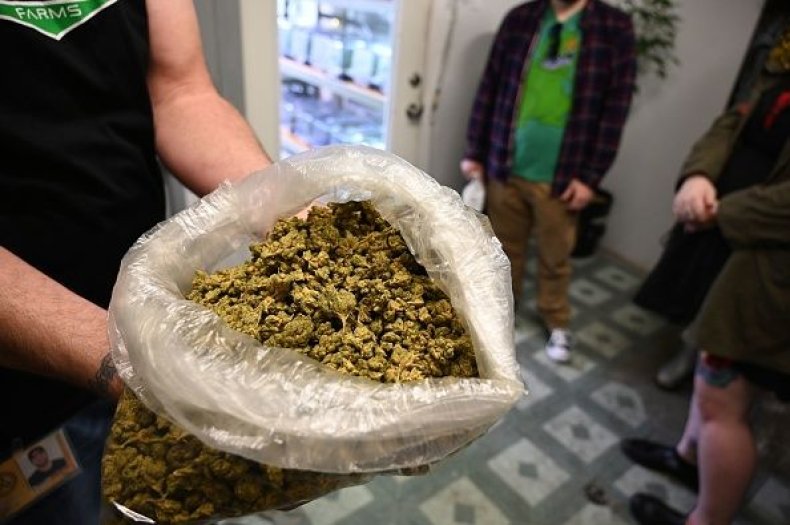 Moody then added that lawmakers should "vote this across the hall so they can get to work on the House's priorities and so we can see how those priorities are respected as we consider Senate bills over here over the next few weeks."
In Texas, one of the reddest states in the country, possessing any amount of marijuana is illegal. But the Republican Party and conservative Governor Greg Abbott have signaled in recent years a changing perspective on marijuana decriminalization.
In 2017, Abott signed the Compassionate Use Act into law, which for the first time allowed qualifying patients in the state to have access to low levels of THC.
Then, in 2018 at the state's Republican ­Party convention, nearly 10,000 conservative politicians voted to revise the ­party platform on marijuana. The changes included supporting industrial hemp, decriminalizing small amounts of marijuana possession and urging the federal government to reclassify marijuana from a Schedule I to a Schedule II drug. Schedule I drugs are those, that according to the Drug Enforcement Administration, have "no currently accepted medical use and a high potential for abuse."
Lieutenant Governor Patrick's declaration earlier this week that the bill is "dead" may have been premature, say some Texas legislators.
"I don't believe it's dead, and I'm going to do the best I can [to round up support]," Senator John Whitmire, the chairman of the Texas Senate Criminal Justice Committee, told the Austin-Amercan Statesman. He will take up the measure in his committee and fight for its passage.
"I'm trying to see if we have the votes in the Criminal Justice Committee to get it to the floor," Whitmire added.
Legal Weed: Texas Rejects Bill to Reduce Marijuana Penalties Despite Just 14% of State Saying it Should Be Illegal | U.S.