Texas Remains Open as COVID Cases Hit Record High Day Before Christmas Eve
Health officials in Texas reported a single-day record in positive COVID-19 cases on Wednesday, shattering a record set previously in December. Meanwhile, Americans are traveling for the holidays despite the recommendations of the Centers for Disease Control and Prevention (CDC).
According to the Texas Department of State Health Services, there were 19,185 new COVID-19 cases reported on Wednesday. The state's previous record occurred on December 17, when 16,864 cases were reported. Another 294 fatalities attributable to the virus were also reported Wednesday, bringing the state's tally up to 25,900. Officials said the increase in cases reflected the "impacts of Thanksgiving gatherings."
"Texans right now have to change their behavior," White House Coronavirus Adviser Dr. Deborah Birx told WFAA during a Tuesday interview.
"We have to stop the spread within Texas. You can see what's happening in Dallas. You can see what's happening across Texas. I know it's tough in the holiday season, we are asking people to make sacrifices, we are asking you to make sacrifices until we can get your beloved grandparents, aunts, and parents vaccinated."
Texas Governor Greg Abbott said in November that he would not call for COVID-related shutdowns in the state again. "There are plenty of tools in the toolboxes of local authorities to achieve the results that are needed," Abbott said.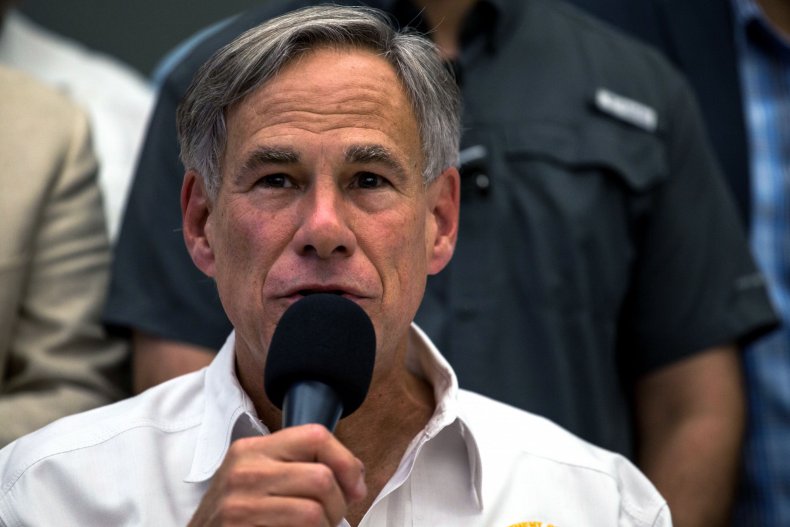 On Wednesday, Abbott posted a short video from a Christmas church service in Austin. "Who said Austin is locked down?" Abbott wrote. "Christmas is being celebrated in Austin and in Texas. Everyone already knows the safe things to do."
In a televised event, Abbott received a COVID-19 vaccination on Tuesday. "I will never ask a Texan to do something I'm not willing to do myself," Abbott told reporters.
Traveling over the winter holidays has been discouraged by the CDC. "Travel may increase your chance of spreading and getting COVID-19," read the holiday travel information page on the CDC website. "CDC continues to recommend postponing travel and staying home, as this is the best way to protect yourself and others this year."
Despite the rise in cases, millions of Americans intend to celebrate the Christmas holiday outside of their immediate household. According to a statement from the American Automobile Association (AAA), "as many as 84.5 million Americans may still travel from Dec. 23 through Jan. 3." However, that number represents an approximate decline of 29 percent over the number of holiday travelers in 2019.
Delta Air Lines has also seen a decline in passengers according to a statement sent to Newsweek on Thursday.
"Delta is expecting to fly approximately 3.5 million passengers beginning Friday 12/18 through Monday 1/4," the commercial airliner said. "In 2019 we flew over 9.3 million passengers during the same time holiday period."
According to data from Johns Hopkins University, 12,230,242 positive COVID-19 cases have been reported in the U.S. since the beginning of the pandemic, with 322,765 fatalities attributed to the virus as of December 23.
Updated 12/24/2020 5:29 p.m. EST: This story has been updated with a statement from Delta Air Lines.