As Texas Reopens, Its Fort Worth Prison Battles Highest Number of Coronavirus Cases in the Country
Roughly 15 percent of the inmate population in a Texas federal correctional institution has tested positive for the new coronavirus, the Federal Bureau of Prisons reported on Monday. According to its data, at least 234 inmates and one staff member at the Federal Medical Center in Fort Worth have contracted the virus, and three inmates have died as a result.
This week's numbers denote a stark increase from those reported just six days ago, when 56 cases and one death had been confirmed among individuals incarcerated at the facility.
The medical center, which is responsible for more than 1,500 inmates requiring physical and mental health support, has the most widespread coronavirus outbreak of any federal correctional institution in the country. The Terminal Island Federal Correctional Institution in San Pedro, California, has reported the second-highest incidence of infections, confirming 233 cases among inmates, two of which have been fatal.
Another federal prison, in Butner, North Carolina, has reported a comparable number of cases—173 inmates and nine staff members had tested positive as of Monday, and five inmates had died. Considerably lower numbers have been confirmed by all other affected institutions within the nation's federal prison network.
Overall, the Bureau of Prisons has confirmed 1,046 cases of the coronavirus among federal inmates nationwide, with 28 deaths and 390 recoveries. More than 300 staff members have also contracted the virus, with no deaths and 124 recoveries reported on Monday.
The Fort Worth facility's recent spike in coronavirus cases has unfolded as Texas prepares to reopen its economy following statewide lockdown procedures implemented amid the pandemic. During a Monday news briefing, Governor Greg Abbott said Texas' stay-at-home order, enacted March 30, would end on Thursday. He also announced the state's plan to reopen businesses in phases, the first of which is to begin one day later.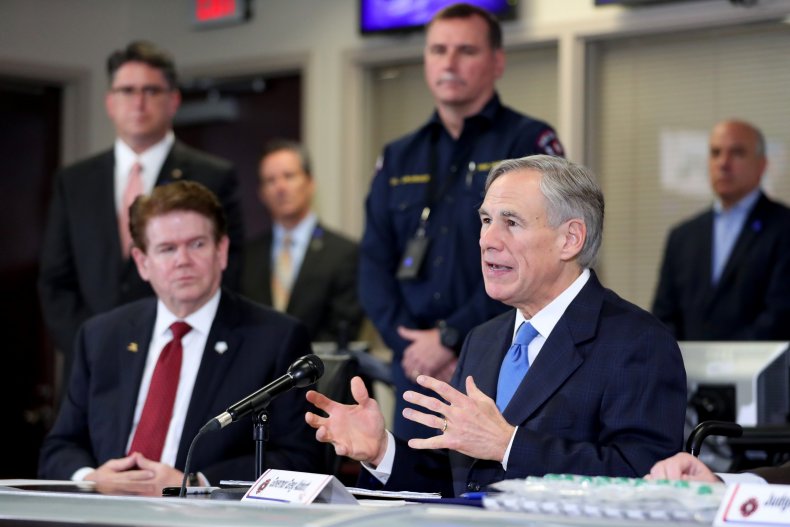 Beginning Friday, the first day of May, commercial establishments like retail stores, malls, restaurants, movie theaters and museums will be permitted to resume operations, with added safety protocols in place to protect against further transmission of the virus. The protocols initially required entities to conduct business at one-fourth of their usual capacities to allow for adequate physical distancing, while also encouraging consumers to wear face coverings when entering public spaces.
The latest coronavirus report from Texas' Department of State and Health Services shows 25,297 cases statewide since the start of the pandemic. At least 663 of those cases have been fatal, while the health department's data shows 11,170 recoveries.
As Texas Reopens, Its Fort Worth Prison Battles Highest Number of Coronavirus Cases in the Country | U.S.