Texas Rep. Ron Wright Dies at 67, First Sitting Congress Member to Die from COVID-19
Rep. Ron Wright of Texas is the first sitting member of Congress to die after contracting COVID-19.
The 67-year-old congressman died on Sunday, according to a statement his office released Monday.
Wright announced his COVID-19 diagnosis on January 21. In a statement from his office later that day, the congressman said he was "experiencing minor symptoms" and was working from home while in quarantine. Wright said he came into contact with someone who tested positive for COVID-19 the week before he learned of his own positive diagnosis.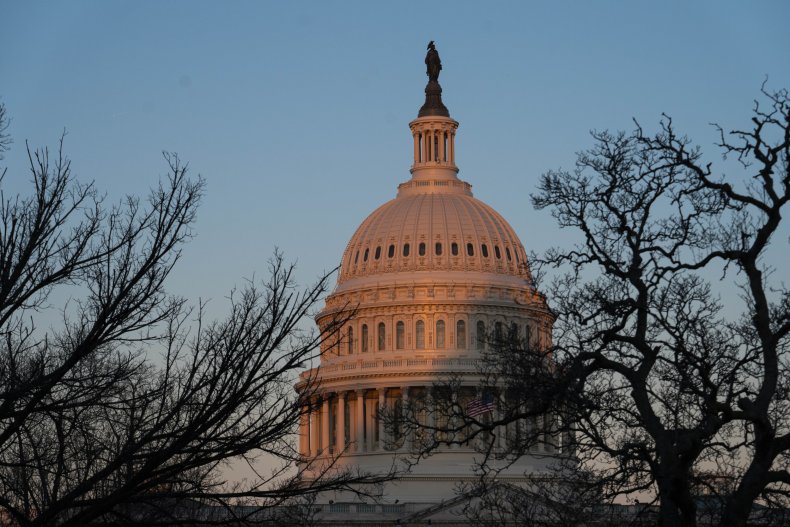 Though Wright is the first sitting member of Congress to die after battling the virus, a congressman-elect died in December after contracting the virus before he was sworn into office. Luke Letlow was to represent Louisiana in the House of Representatives but died at age 41 after contracting COVID-19 in mid-December.
Wright previously battled lung cancer and was hospitalized while undergoing cancer treatment in 2020, according to the Associated Press. Though the congressman initially described his COVID-19 symptoms as minor, he and his wife, Susan, were taken to a hospital for treatment in late January, according to The Dallas Morning News.
Wright was first elected to represent Texas' 6th District in 2018 and won re-election last November. He served on the House Foreign Affairs Committee and the House Committee on Education and Labor before his death.
Rep. Virginia Foxx of North Carolina, the Republican leader of the House Committee on Education and Labor, released a statement about Wright's death on Monday.
"I join my colleagues today in mourning the passing of Representative Ron Wright, a beloved husband, father, grandfather, and Texan," Foxx's statement said. "During his time in office, his unmatched passion for public service shined bright in the halls of Congress and will continue to do so for years to come."
House Minority Leader Kevin McCarthy of California also posted a statement on Twitter that memorialized Wright and offered condolences to the late congressman's wife. "Our hearts are heavy with the news of @RepRonWright's passing. He was a fighter who passionately served the people of Texas and America," McCarthy tweeted. "May God grant Susan and his entire family solace during this very difficult time."
Allen West, the chair of the GOP in Texas, also released a statement acknowledging Wright's death.
"Congressman Ron Wright was the consummate servant. I was blessed to serve with him in our Texas State Guard. He was well respected and a man of impeccable character. The State of Texas has lost a favored son," West's statement said.
According to the initial statement from Wright's office announcing his COVID-19 diagnosis, the congressman began quarantining on January 15, just two days after 10 of his colleagues voted to impeach former President Donald Trump. Wright, who objected to certifying the results of the 2020 presidential election in Arizona and Pennsylvania following the deadly riot at the U.S. Capitol on January 6, did not vote in favor of impeachment but encouraged a "peaceful transition of power" between Trump and President Joe Biden.
"As our beloved country prepares for a peaceful transition of power into a Biden administration, it's time that we all come together, not as Democrats and Republicans, but as Americans," Wright said on the day of the impeachment vote. "Abandoning norms and traditions to impeach President Trump with less than 10 days left in his term will only cause more hatred and division across our communities."
Wright's death came as the House impeachment managers and Trump's defense team were finalizing preparations for the former president's impeachment trial in the Senate, which is set to begin on Tuesday.
Newsweek reached out to Wright's office for comment and will update this article with any response.
This story has been updated with additional information and background.