Texas Republican Party Chairman Allan West resigned from his position on Friday amid speculation that he may run against Gov. Greg Abbott, of who West has been an outspoken critic, in 2022.
West, who took over the party in July 2020, will remain as chairman until a successor is selected on July 11, according to the Republican Party of Texas.
The party thanked him for his efforts to make Republican gains in state legislation, in matters such as constitutional carry, the Heart Beat Bill and election integrity.
"Lt. Col. Allen West will take this opportunity to prayerfully reflect on a new chapter in his already distinguished career. We know that wherever he goes next, he will continue to be a bulwark against progressive socialism and a champion for the principles of Texas and our American Republic," the party said in a press release.
A former Tea Party Florida congressman, West unseated incumbent James Dickey last summer and quickly made a name for himself for his willingness to speak out against his fellow Republicans, including Abbott, who West has said is not conservative enough.
He has also criticized the governor for his response to the coronavirus pandemic.
In September, West said Abbott "completely mishandled" Texas' pandemic response and called him out for being too "heavy-handed."
"We're not a constitutional monarchy. We are not to be ruled. We're supposed to be governed," West told WFAA. "And so I am very concerned when we continue to see a litany of executive orders, mandates, decrees, and edicts that are handed down and they're not brought through the legislative process."
In October, he joined demonstrators outside Abbott's house to protest the state's coronavirus restrictions.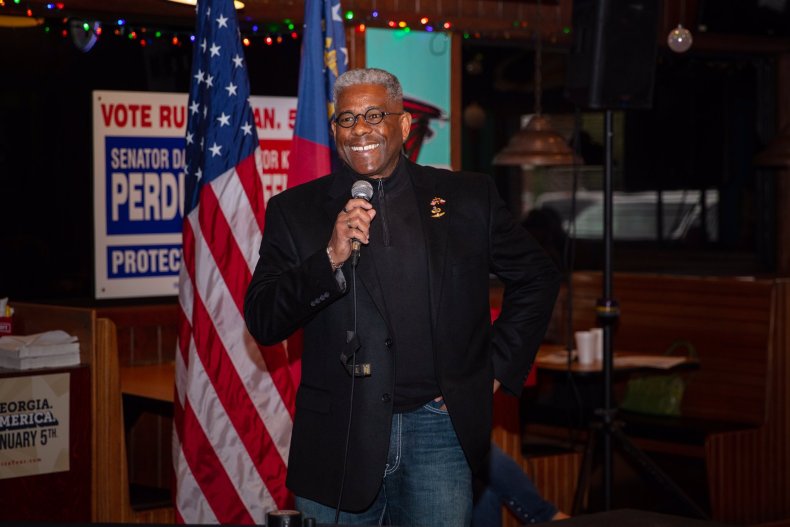 West's resignation has raised speculation that he may make a bid for the governor's seat next.
Abbott has already drawn a primary challenge from former state Sen. Don Huffines. There has also been speculation that Agriculture Commissioner Sid Miller might also run against Abbott.
West has a strong Tea Party following in Texas, but Abbott has already earned an early endorsement from former President Donald Trump.
On Tuesday, Trump backed the governor's re-election campaign, touting Abbott's efforts at the southern Border, on the Second Amendment and in creating jobs across the state.
"Governor Greg Abbott will continue to be a great leader for the Lone Star State, and has my Complete and Total Endorsement for re-election. He will never let you down!" Trump said.
West was elected to Congress in 2010 amid the Tea Party wave that came following Obama's victory in 2008, but lost his reelection bid to a Democrat, despite spending $17 million trying to defend his seat.