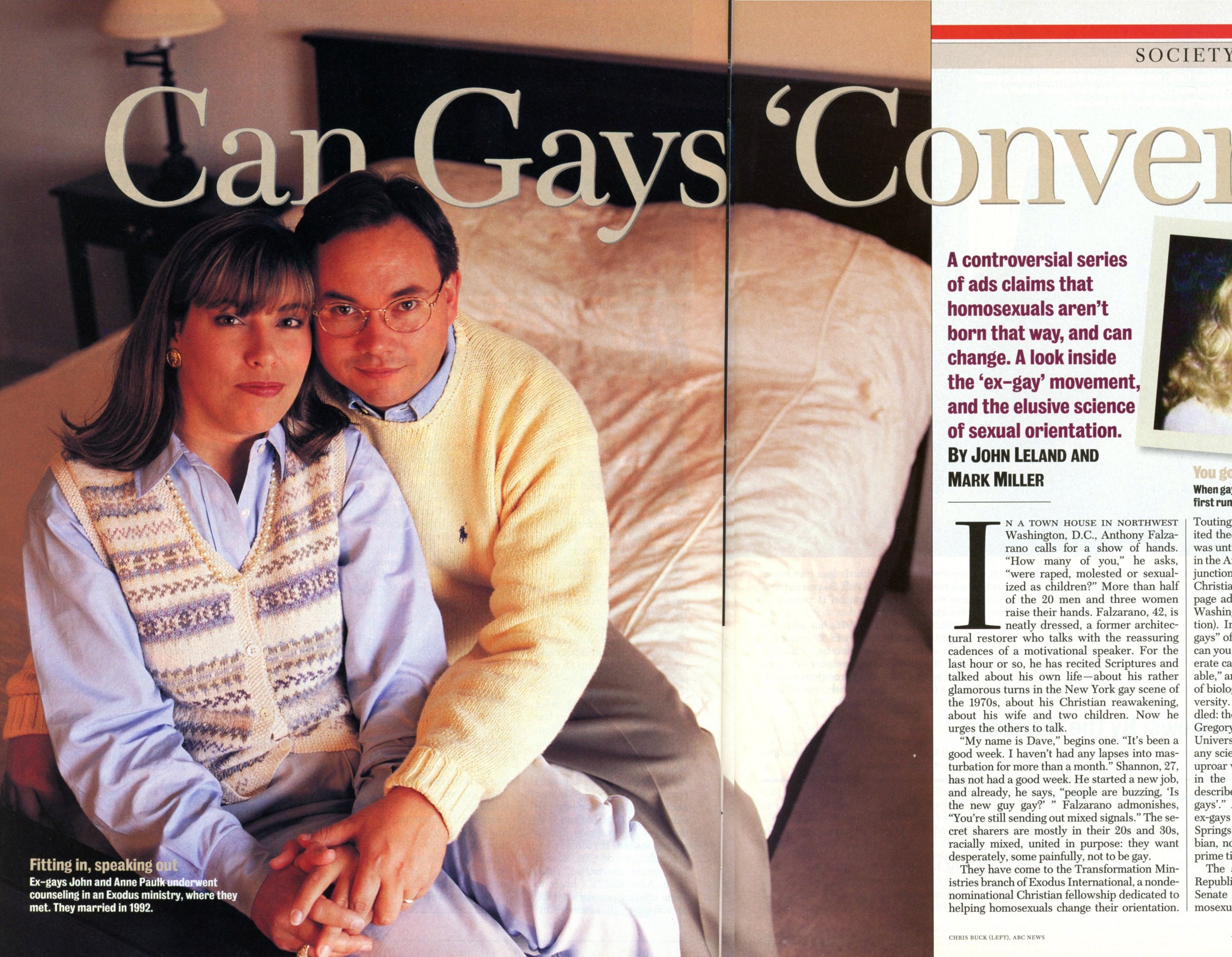 This past weekend, the Texas Republican Party ("Fight to Keep Texas Red") adopted a party platform for 2014 that includes support of so-called "reparative therapy," a psychological approach that claims to be able to change the sexual orientation of adults, from gay to straight. Reparative therapy is a long-held cornerstone of the religious right, and the Texas GOP's inclusion of the therapy in its platform could be an indication of the Tea Party and religious right's pull in the Lone Star State.
A draft of the platform obtained by the San Antonio Express-News/Houston Chronicle includes language delegitimizing sexuality that does not adhere to traditional heterosexual lifestyle:
"Homosexuality must not be presented as an acceptable alternative lifestyle, in public policy, nor should family be redefined to include homosexual couples. We believe there should be no granting of special legal entitlements or creation of special status for homosexual behavior, regardless of state of origin."
The draft then goes on to endorse reparative therapy:
"We recognize the legitimacy and value of counseling which offers reparative therapy and treatment to patients who are seeking escape from the homosexual lifestyle. No laws or executive orders shall be imposed to limit or restrict access to this type of therapy."
In May, the Log Cabin Republicans and Metroplex Republicans—two conservative groups that support gay marriage—were denied exhibitor space at the Texas GOP convention. The two groups held a joint press conference, where they admonished the party for including extremely anti-gay language in the party's platform.
"[We] issued a warning to the Texas GOP that if they continued to pursue ex-gay language in the party's platform, it would be doing no one in the Republican Party any favors," says Gregory T. Angelo, executive director of the Log Cabin Republicans.
The changes to the party platform never even went up for debate, because a motion to approve the full platform was called first. "It seems that parliamentary maneuvers were used to make sure the debate on this issue never happened in the first place," Angelo says.
Reparative therapy—more often called "conversion therapy" in the scientific literature—has been declared invalid by nearly all the relevant medical organizations, including the American Academy of Pediatrics, the American Medical Association, the American Psychiatric Association, the World Health Organization and the National Association of Social Workers. In 2009, the American Psychological Association (APA) published a report that looked at all of the peer-reviewed literature on conversion therapy and concluded that the evidence unequivocally showed that attempts to change sexual orientation is ineffective. The APA also urged practitioners to avoid any form of conversion therapy.
The initiative to include support of conversion therapy on the GOP's platform was led by the Texas Eagle Forum, an influential pro-family, Tea Party–affiliated organization. The group's president, Cathie Adams, has stressed that this is an issue of personal rights.
"If a person chooses counseling, then it should be made available," Adams told CNN via e-mail. "California and New Jersey have passed bills OUTLAWING it altogether, which is under litigation. It's a freedom issue."
In actuality, the laws in California and New Jersey have not banned conversion therapy in entirety. What they have done, however, is prohibited it for minors. At the time of publication, Adams and the Texas Eagle Forum have not responded to Newsweek's request for comment.
California and New Jersey, meanwhile, have followed a professional trend in recent years, where advocates have become outspoken about the risk of long-term psychological damages that can be wrought on minors forced to undergo conversion therapy by their parents or communities. One study, for example, found that conversion therapy patients are six times more likely than their homosexual peers to report depression and eight times more likely to attempt suicide.
"It's malice disguised as medicine," Wayne Besen, who runs the nonprofit organization Truth Wins Out, told Newsweek this past May.
Many former members of the "ex-gay" community that rose to prominence in the mid-to-late 1990s agree. "I have met over 1,000 people who have been harmed and damaged by this kind of therapy," John Paulk told Newsweek. Paulk is a former leader of one of the most influential ex-gay groups, Exodus International who has since divorced his wife and now lives as an openly gay man.
The Log Cabin Republicans, for their part, run a think tank called the Liberty Education Forum, which seeks to educate the public on the dangers of reparative therapy.
States nationwide have begun to push legislation to ban conversion therapy for minors. Besides California and New Jersey, bills are either already on the table or on their way in Washington, New York, Florida, Massachusetts, Ohio and Pennsylvania.
While many state GOPs include anti-gay marriage planks in their platforms, "ex-gay" language specifically is unique to Texas. At the same time, it does follow suit when it comes to the Texas GOP's party platform, which tends to go beyond a simple set of principles that party candidates can rally around to include long lists of laws people on the platform committee would like to see passed. Past and present planks have included, for example laws regarding the consumption of raw milk and the times of day people should be allowed to water their lawns.
But because of the high volatility of this issue—and the growing support for gay marriage among younger voters across the full political spectrum—the language around homosexuality matters a bit more than that around suburban horticulture.
Angelo says his fears (and warnings) that have including ex-gay language in the party platform is the equivalent of the GOP shooting itself in the foot have already come to pass. "Over the course of the last week, I have read over 100 stories about so-called 'ex-gay therapy' being endorsed in the Texas GOP platform and I have read exactly zero stories devoted to Greg Abbott accepting the party's nomination for governor of Texas," he says. Angelo's point is that this is the wrong type of press for the Republican Party in 2014.
"I want to see Texas red," Angelo says. But, "beyond appeasing a very small, anti-gay fringe of the GOP this has done nothing but divide the party and turn voters off from not only the Texas GOP, but the Republican brand nationally."