Texas Republican Says He'd Shoot Democrat Colleague in 'Self Defense' After Immigration Row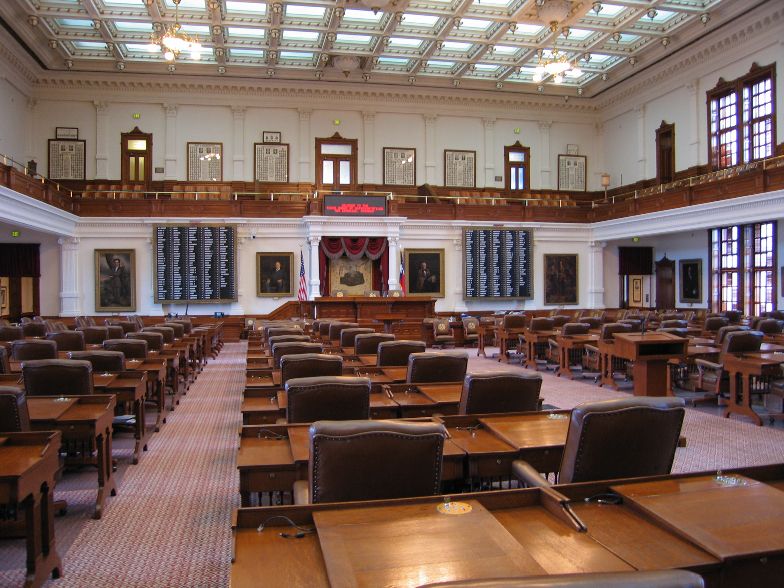 A Republican senator said he would shoot his Democrat colleague "in self-defense" after alleging he had been threatened following an immigration protest on the floor of the Texas House.
Representative Matt Rinaldi claimed he had been "physically assaulted" on Monday by Democrat Ramon Romero and threatened by Poncho Nevarez after calling Immigrations and Customs Enforcement (ICE) on the protesters, who were demonstrating against a law signed by Governor Greg Abbott that cracks down on santuary cities.
A group of people, allegedly including a number of undocumented immigrants, gained entry to the floor of the House to stage a protest, carrying banners with slogans such as 'I am an ally to all immigrants' in a demonstration that prompted Rinaldi to call ICE.
"When I told the Democrats I called ICE, Representative Ramon Romero physically assaulted me, and other Democrats were held back by colleagues," Rinaldi said in a statement he posted on his Twitter account.
"During that time Poncho told me that he would "get me on the way to my car." He later approached me and reiterated that "I had to leave at some point, and he would get me." I made it clear that if he attempted to, in his words, "get me," I would shoot him in self defense," he explained, adding: "I am currently under DPS protection. Several of my colleagues heard the threats made and witnessed Ramon assaulting me."
Rinaldi added in his Twitter post that several Democrats "encouraged the protesters to disobey law enforcement" and alleged that his life had been threatened.
But Romero said in a social media post and in a press conference that the claims by Rinaldi were "completely baseless."
"Representative Rinaldi came over to a group of members of the Mexican American legislative caucus at the time when citizens and non citizens alike were in the gallery exercising their right to protest, their first amendment rights, and he threatened to call the immigration service on the people in the gallery which naturally prompted a strong reaction from members of my caucus," the chairman of the Mexican American caucus said at a press conference recorded by the Texas Tribune.
He added there is video of Rinaldi calling ICE, and invited members of the caucus to speak about what had happened following the protest against legislation on sanctuary cities.
One member, Cesar Blanco, said that for Rinaldi to assume the people peacefully protesting in the gallery were not Americans or were undocumented was "disrespectful" and added it demonstrated his "true colours."
And member Phil Cortez who was involved in the discussion with Rinaldi added: "We were just on the floor talking about the SB4 protests and Rinaldi came up to us and said 'I called ICE on all of them'."
"We will not be intimidated, we will not be disrespected and those individuals up there were exercising their American rights to protest," he said, adding Rinaldi started everything and they "would not let him get away with it."