Texas Republican Says His Opponents Are Running Against Him Because They're 'Asian'
D.F. "Rick" Miller is being challenged for his seat in the Texas House for the first time since 2012—and according to him, the reason Jacey Jetton and Leonard Chan are running against him is because they are "Asian," according to an interview with the Houston Chronicle.
"He's a Korean. He has decided because, because he is an Asian that my district might need an Asian to win. And that's kind of racist in my mind, but anyway, that's not necessary, at least not yet," said Miller, describing former Fort Bend GOP Chairman Jetton.
Miller added that his other opponent, Houston fire department analyst Leonard Chan, "jumped in probably for the same reason. I don't know, I never met the guy. I have no idea who he is. He has not been around Republican channels at all, but he's an Asian."
Chan and Jetton told the Chronicle that they were both disappointed that Miller had chosen to claim they were only running against him because of their race.
Newsweek subscription offers >
"It has nothing to do with whether I'm part Korean or anything else, it's just the fact that I'm showing up and the other communities are excited about that," Jetton told the Chronicle. "I think it's unfortunate he's trying to make it a race thing when it's really just being willing to communicate with anyone in the district."
Chan said, "The Asian vote cannot be really described as just a solid Asian vote any more than the Catholic vote can be described as one solid block," attributing Miller's comments to "a little bit of out-of-touchness."
Miller subsequently backed away from the comments made in the interview, telling the Chronicle on Monday that "People should be voting for the right candidate or the candidate most qualified to win the election, and that's my key point. I don't know why they're running. If that's why they're running, then good."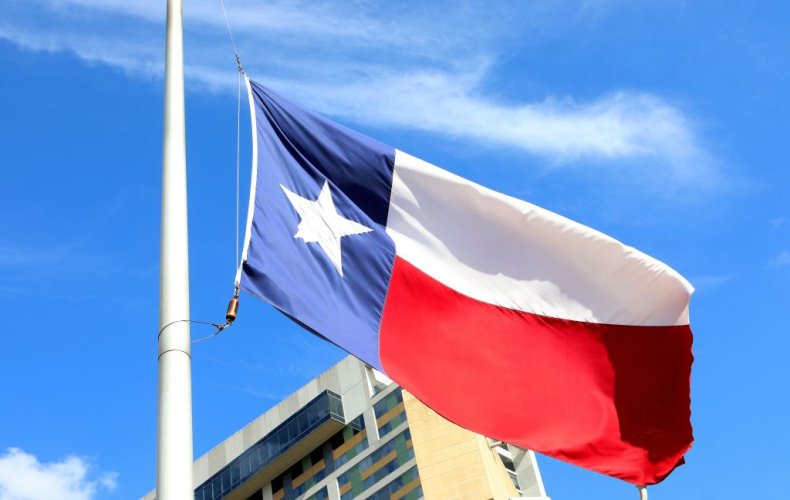 Newsweek subscription offers >
In Fort Bend, the population is 35 percent Anglo, 24 percent Hispanic, 21 percent Asian or other, and 20 percent black, says a 2018 survey by the Kinder Institute for Urban Research.
Miller was elected to House District 26 in 2012 by 40 percentage points, but his base has been eroding in the elections that had followed. In 2016 he was re-elected by a margin of 15 percentage points. In 2018, when he won his fourth term, he was only 5 percent ahead of his Democratic opponent.
Jetton admitted to the Chronicle he's "very fearful" that the seat will be lost to a Democrat in 2020.
Chan, meanwhile, said that he's running on his own ideas, with his own platform based around improving Fort Bend's emergency management response.
"My people are an American people. I don't want to be pandered to," he said.
Newsweek reached out to Miller for comment, but did not hear back by press time.
Texas Republican Says His Opponents Are Running Against Him Because They're 'Asian' | Politics