Texas Republicans Fight to Block 128 Democrats From 2018 Midterm Election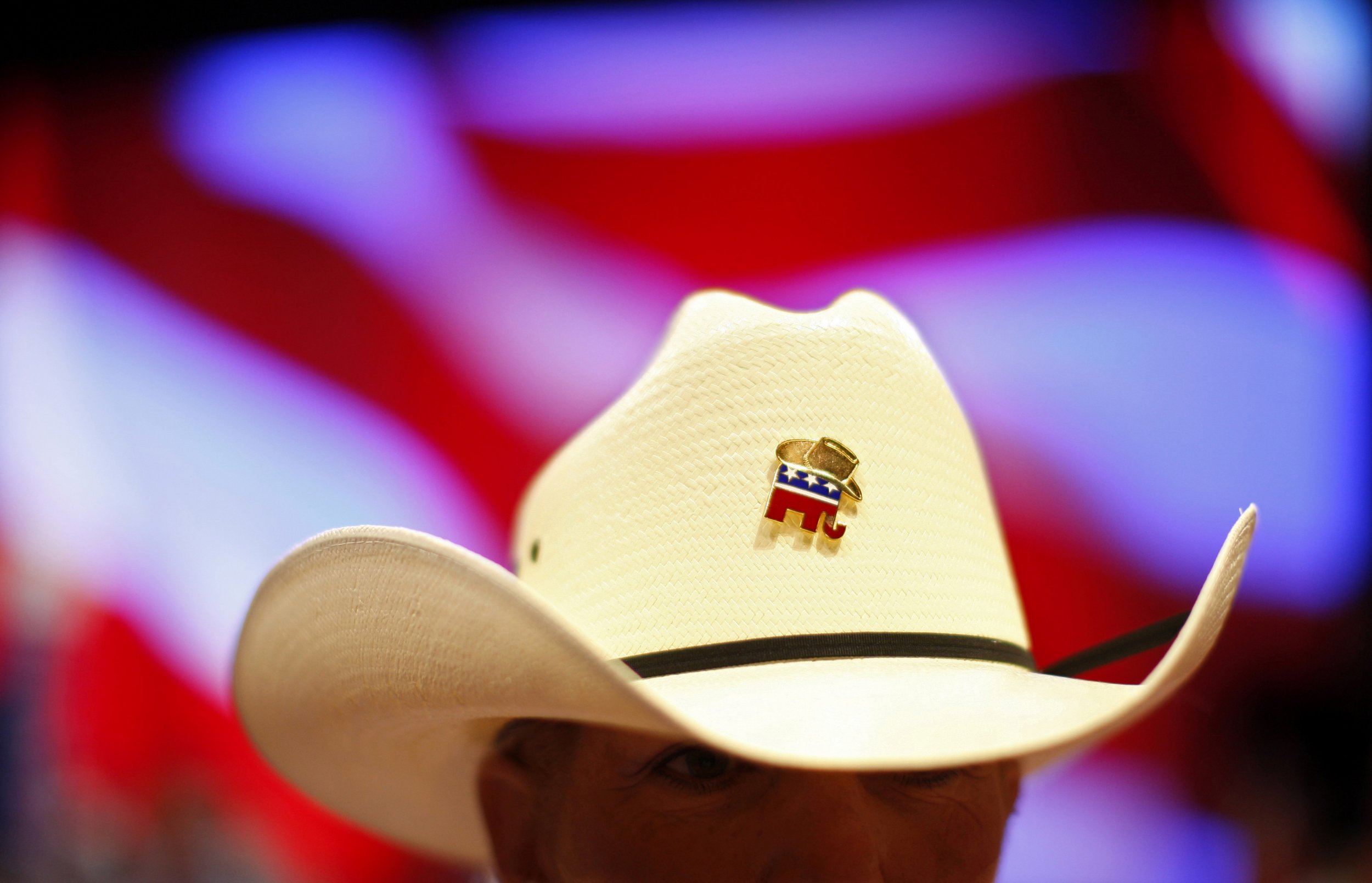 Texas Republicans are fighting to get 128 Democrats thrown off their 2018 primary election ballots in one of the state's few liberal-leaning counties, filing a lawsuit that claims the Democratic Party failed to validate their candidacies.
The deputy executive director for Texas Democrats, Manny Garcia, told Newsweek the case amounts to a "frivolous lawsuit," with Republicans trying to undermine enthusiasm among the Democrats before the 2018 midterm elections.
"When Republicans can't win at the ballot box, they rig the election system to hold Texans back," Garcia told Newsweek in an email. "Republicans know Democratic energy is off the charts in 2018 and this is a desperate attempt to throw spaghetti at the wall to see what sticks."
The lawsuit stated that the Dallas County Democratic Party chairwoman, Carol Donovan, did not directly sign the Democratic Primary Ballot applications of 128 local, state and national candidates before sending them to the Texas secretary of state—and, therefore, their applications are invalid. The lawsuit's end goal is to prevent the Democrats from running these candidates in the state's primary elections in March.
Related: When are the 2018 election primaries? Voting advocates battle apathy before pre-midterm party elections
Whether they will be blocked from their midterm races comes down to how the Texas Election Code is interpreted. Republicans say that only Donovan holds the statutory authority to approve the ballots. Elizabeth Alvarez Bingham, a lawyer for the Dallas County Republican Party, emphasized to The Dallas News that "the chairman, and nobody else, has to sign them."
Democrats maintain that Donovan was allowed to use a proxy representative for administrative tasks such as signing ballots. They point out that the Texas Election Code designations for "delivering, submitting, and filing documents" reads that "a delivery, submission, or filing with an employee of the authority at the authority's usual place for conducting official business constitutes filing with the authority."
The lawsuit was filed in Dallas County District Court and is expected to be resolved quickly, according to the Texas Democrats.
In the 2016 presidential election, Dallas County backed Hillary Clinton with 60.8 percent of the vote. President Donald Trump received 34.6 percent of the vote. The county is a virtual island in northeast Texas, as other area counties gave Trump 80 percent to 90 percent of the vote.