Rich Texas Republicans Create Super PAC to Stop State From Turning Purple
A Republican super PAC backed by some of the largest donors in Texas is launching with the goal of registering hundreds of thousands of conservative voters in an attempt to keep the former GOP stronghold red. The announcement came just days after leaked internal polling by the Donald Trump campaign found that the president was barely clinging onto his lead in the state.
The creation of the group, Engage Texas, reveals a growing concern by GOP bigwigs about the future of the state, both in national and local elections. Last year, former El Paso Congressman Beto O'Rourke came close to beating incumbent Senator Ted Cruz in a state-wide election and there's a good possibility of a strong Democratic candidate going after retiring Senator John Cornyn's seat in 2020. In 2018, Democrats picked up two seats in the House and two in the Texas Senate. The Texas House gained 12 new Democrats and is now only 9 chairs away from a Democratic majority.
"Educated voters are motivated voters, and Engage Texas is focused on both registering voters and giving them the information they need to get involved and vote for principled Texas conservatives to lead our state," Mano DeAyala, a Houston lawyer who chairs the Engage Texas board, said in a statement.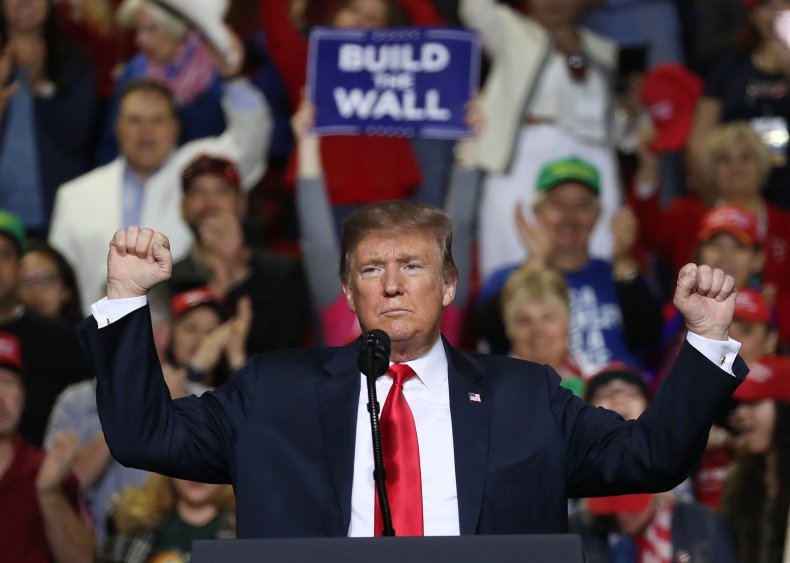 The group's super PAC status allows it to bring in and spend an unlimited amount of money on races and campaigns. Other founding members include Richard Weekley, a Houston-based real estate magnate, Trey Strake, vice chair of Cushman & Wakefield and Randall Woodruff of the Strake Foundation. It will be run by Chris Young who was previously the Republican National Committee's field director.
The group will also work on Republican voter turnout by running a "grassroots, direct mail and digital outreach" program.
The number of competitive congressional districts in Texas grew in 2018 from one to 10, largely due to the growth of urban centers and an influx of minority voters.
In May, a bill was presented by Republicans to the Texas legislature that some believe is an attempt to stymie votes for Democrats on ballots. The rule would grant statewide ballot access to candidates who receive 2 percent of the statewide vote in the prior five elections. Currently, candidates have to receive 5 percent of the vote in the prior election to gain statewide ballot access. The Texas Libertarian Party has made that marker for the past few years, while the Green Party has not. By changing the rules to allow the Green Party on all ballots, votes will be drawn from the Democratic Party.
The bill passed the Senate and is expected to cross the governor's desk for his signature.
Glen Maxey, legislative affairs director for the Texas Democratic Party, told the Texas Tribune that this was an attempt to prevent Texas from turning purple next year.
"This is a major deal of cynical Republicans trying to once again put their thumb on the scale when they can't win an election fair and square," Maxey said. "They want to stack it with third-party candidates, so that unsuspecting voters that may think, 'Neither major party speaks for me, so I'm just going to go do a protest vote by voting for this Green Party candidate.'