Texas Resident Indicted For Allegedly Murdering 12 Elderly Women Over 22 Months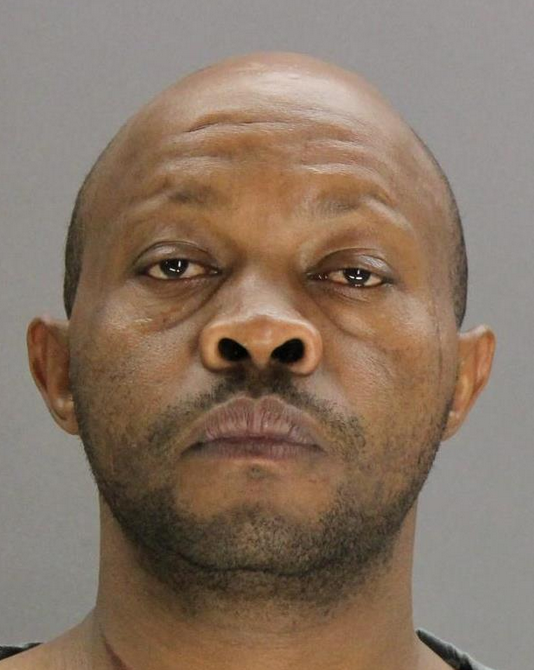 A Texas resident has been charged for the alleged murders of 12 elderly women in Dallas and Collin counties.
According to the Dallas County district attorney's office, 46-year-old Billy Chemirmir was indicted for five counts of murder in Dallas County after being charged with five additional deaths in Collin County. He was previously charged with one count of murder in Dallas County in 2018.
Online records from the Dallas County jail indicate that Immigrations, Customs and Enforcement officials have placed a hold on Chemirmir, a Kenyan national, citing his status as an illegal alien. It is unknown when he entered the United States and if he did so legally and outstayed a visa or other official documentation.
Chemirmir has been in jail since March 2018 when he was charged with the murder of 81-year-old Lu Thi Harris. He is accused of suffocating 12 women, including Harris, between the ages of 76 to 94 and will face two additional charges of attempted murder. One of those incidents occurred a day after Harris' death when Chemirmir allegedly broke into the home of a 91-year-old woman in Plano, Texas. He is also accused of the attempted murder of a 93-year-old woman in Frisco, Texas in October 2017.
Chemirmir allegedly suffocated Phyllis Payne, 91, Phoebe Perry, 94, Norma French, 85, Doris Gleason, 92, Rosemary Curtis, 76, and Harris in Dallas County between May 2016 and March 2018. He was formally charged by a grand jury on Tuesday for the six murders.
He was also indicted on Tuesday in Collin County for the deaths of Minnie Campbell, 84, Carolyn MacPhee, 81, Mary Brooks, age unknown, Martha Williams, 80, Miriam Nelson, 81, and Ann Conklin, 82 during the same time period.
According to the Associated Press, police in Plano were already investigating Chemirmir as a person of interest in a death, as well as being involved in the Plano break in and being the individual linked to calls of a suspicious person at a senior citizen residential complex in the city. Police allegedly connected him to the murder of Harris when officers following Chemirmir saw him toss a jewelry box into a dumpster and linked the box to Harris, KXAS reported.
The victim later told police that Chemirmir allegedly told her to go to bed and not to fight him, but then smothered her with a pillow until she passed out. The victim told police that when she was revived by the Plano Fire Department, she noted that her jewelry was missing, the Dallas Morning News reported.
Missing jewelry and cash were a common thread in the crimes, the Morning News said. French and Gleason each had pieces of jewelry that they always wore which were missing when their bodies were discovered.
Plano Police chief Chief Gregory Rushin told reporters in March 2018 that authorities believe Chemirmir used his prior experience working in the health care industry "to his advantage in targeting and exploiting seniors, some of the most vulnerable people in our community." Several of the victims lived in apartments geared towards senior citizens that promised 24-hour security and other amenities meant to protect residents.
Some of the families of the victims have sued the various complexes where their loved ones lived. The children of French said in their lawsuit that Chemirmir had posed as a maintenance worker in the complex so he could gain access to the apartments, the Morning News said.
The same allegation was repeated by the 93-year-old Frisco resident who Chemirmir allegedly attacked and robbed in 2017. According to the Morning News, the woman told police that Chemirmir told her he was a maintenance worker and when she said she didn't need any work and refused to let him in, he forced his way inside and subdued her by knocking her walker to the ground.
Chemirmir is being held at the Dallas County jail on a $9.1 million bond. His attorney, Phillip Hayes, told the AP that Chemirmir has denied he killed Harris since his arrest by Plano police, but that the new charges "came out of the blue" and that he has not had time to review the indictments yet.