Texas Restaurant and Bar Makes History as the World's First Presidential Polling Location at an LGBTQ+ Bar
Ever wanted to vote at your favorite local bar instead of a high school auditorium? At Buddy's Houston in Harris County, Texas, now you can! The restaurant bar recently made history, transforming into a polling location for the presidential election. It is the world's first-known presidential polling location at a LGBTQ+ bar, as per The Houston Chronicle.
"Any Harris County registered voters can #vote(7AM-7PM) at BUDDY'S," a Facebook updated revealed, with a picture of the bar filled with 14 socially-distant voting booths.
Many Facebook users praised the bar's democratic endeavors. "This is simply amazing. Thank you for doing this," one user wrote. "I really wish I'd been able to cast my vote there. I was too worried a last minute delay would prevent it, so I early voted," another added.
"The best thing I've seen all year," a third Facebook user chimed in. Someone else said they felt a blue wave coming soon.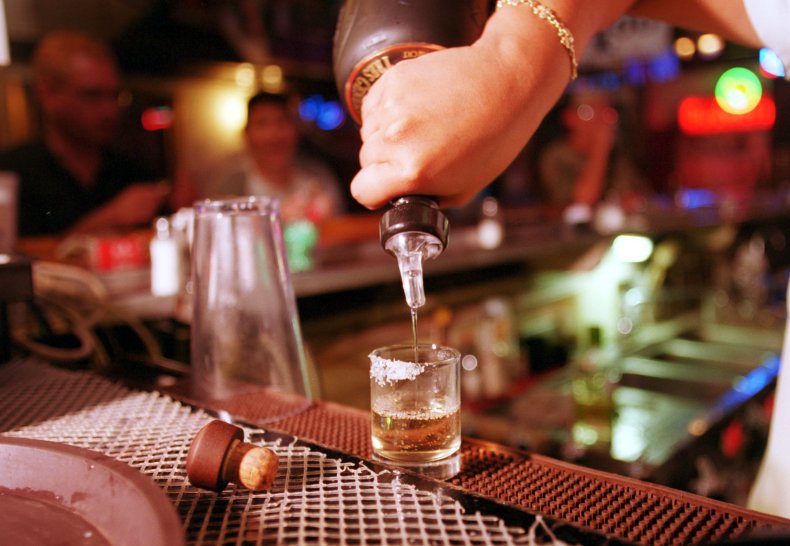 The Harris County Clerk also applauded Buddy's Houston. "We're not a regular county, we're a *cool* county," the county's Twitter page wrote, goofing on an iconic Mean Girls line.
The poll workers at Buddy's speak several languages, including English, Spanish, Vietnamese, Chinese and Indonesian. Buddy's Houston will be open for voting until 7 p.m. CST.
The idea of having a gay bar transform into a polling site has been on bar owner Christopher Barry's mind for some time. He told Outsmart Magazine about his plan to go one step beyond celebrating at a bar on Election Day. "I've been to watch parties at gay bars, and I've been to celebrations in the streets on election night. I thought, what is the most productive thing I could be doing this year? It was literally a light bulb that went off," Barry revealed to the LGBTQ+ magazine on Wednesday.
Barry explained that he researched whether or not gay bars changed into polling centers on Election Day in the past. When realizing after intensive research that no gay bar had done it before, he wanted his to be the first one. "I started working on it and didn't tell a soul about it for four months. I didn't want it to get jinxed!" he confessed.
Barry also told Newsweek via email about the restaurant's decision to take on this important endeavor. "BUDDY'S is proud to provide a safe space for ALL of our community to be heard. We hope to serve as a beacon of inclusivity and humanity where EveryBUDDY'S Welcome," he wrote.
"Becoming a polling location is the most productive way we could help our community on election day," Barry continued, adding: "We're fortunate to have this opportunity to create history in the process by being the first LGBTQ+ bar in history to be a Presidential polling location."
The Hill reported that Harris County's population of four million people have started leaning more towards the Democratic Party recently. Over 1.1 million early ballots have already been cast in the county. Harris County also reported that over 100,000 votes were cast as the morning of Election Day itself, with more expected to come as well.
Updated 11/3/2020 5:15 p.m. EST: This article has been updated to include a quote from Christopher Barry emailed to Newsweek.