Texas is Right: Mail-Order Abortion is Dangerous for Women | Opinion
Scoring a victory for unborn children and vulnerable women and girls, Texas governor Greg Abbott signed into law on Friday new safeguards protecting women from the significant risks of abortion pills sent by mail. Chemical abortion advocates claim these drugs are "safer than Tylenol" and offer women convenience and privacy. What abortion businesses like Planned Parenthood won't tell you is that, while mail-order abortion drugs pad their own bottom line, they put women at increased risk of complications like severe pain and bleeding, infection, incomplete abortion and in some cases even death.
One of Gov. Abbott's top priorities for the special session, S.B. 4 was authored by a Democrat (Sen. Eddie Lucio Jr.) in the state Senate and a Republican (Rep. Stephanie Klick) in the House. It passed the state senate three times but languished while House Democrats fled the state to avoid voting on election reform. After the reestablishment of quorum, the bill passed the House by a nearly two-to-one vote.
Texas is leading a historic groundswell of pro-life momentum in state legislatures nationwide. On top of its new law protecting unborn children from the moment their heartbeat can be detected—which could save an estimated 132 lives a day—the Lone Star State joins Oklahoma, Montana, Indiana, Arkansas and Arizona in enacting laws to stop the spread of dangerous abortion drugs. Texas pairs these pro-life laws with state initiatives like the $100 million Alternatives to Abortion program, which operates alongside some 200 privately supported pregnancy centers that offer crucial support services for women and families.
More states should follow Texas' example.
Chemical abortions constitute a growing percentage of U.S. abortions and have played a major role in interrupting the long-term decline in abortion rates. In April, the Biden Food and Drug Administration announced it would refuse to enforce in-person dispensing requirements for mifepristone, the first drug used in the two-part chemical abortion cocktail. Without the longstanding safety precaution of visiting a doctor, anyone—not only the woman, but also potential abusers or traffickers—can gain easy access to mail-order abortion pills.
FDA reports show more than 20 women have died as a result of taking the abortion pills, and large-scale, peer-reviewed studies have found chemical abortion has a complication rate at least four times higher than surgical abortion.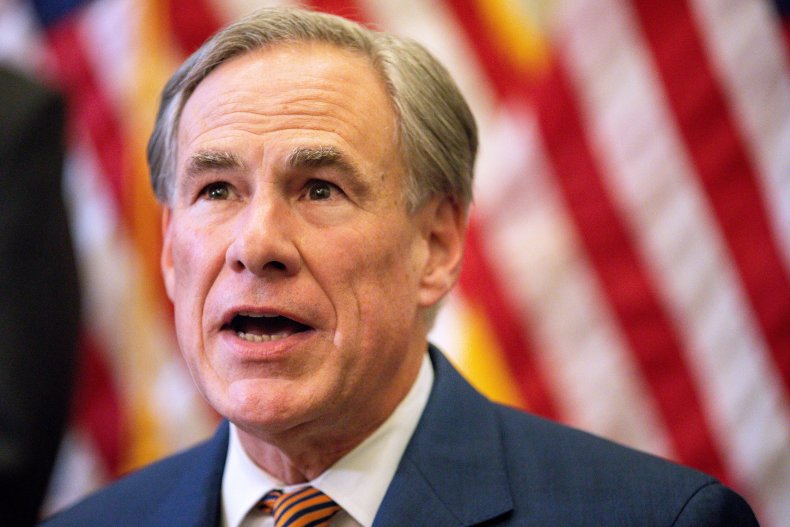 A recent study written in part by scholars at the Charlotte Lozier Institute examined cases of death and severe adverse events (between September 2000 and February 2019) following chemical abortions, focusing on mifepristone. It found that more than 500 life-threatening and nearly 2,000 "severe" complications were reported. The study's authors also concluded that complications are significantly underreported in the United States, since the FDA relaxed reporting requirements in 2016.
Two other major studies, examining medical outcomes for tens of thousands of chemical abortions, confirm the fourfold risk of complication. One analyzed data from California's Medi-Cal program. It found an abortion-related complication rate of more than 5 per 100 chemical abortions. And in Finland, a study looked at data from more than 22,000 women who underwent chemical abortion from 2000 through 2006, and found that a shocking 20 percent experienced complications. More than 15 percent suffered hemorrhage, and nearly 7 percent of the cases resulted in incomplete abortions, which often require surgery to end the life of the unborn baby or to fully expel the developing child from the womb.
The Biden administration used the coronavirus pandemic as an excuse to pay back its abortion industry allies, who spent tens of millions in the 2020 election and have long sought to turn post offices and pharmacies into abortion centers. Now the mask is off. Emboldened pro-abortion Democrats in Congress are pushing to make Biden's rollback of safety standards permanent, at the same time Biden and his cabinet promise a "whole of government" assault on Texas to undermine its protective pro-life laws.
Rolling back common-sense safety standards is incredibly reckless. Because complications associated with chemical abortion increase with each week of pregnancy, and many women underestimate their gestational age, "self-administered" abortions put women at greater risk. Even more dangerous is taking abortion pills during an undiagnosed ectopic pregnancy, leading to rupture that can be fatal.
Since the Biden administration refuses to do its job and protect American lives—born and unborn—state leaders like Gov. Abbott and Texas legislators from both parties are heroically stepping up to prioritize the safety of women and children. They provide a model for every state to enact these vital safeguards, too. And time is of the essence.
Promoting abortion by mail gives license to tragedy and does a disservice to women. No online video call, no matter the quality, can replace the in-person care of an experienced physician. We can do better for women and their families.
Ingrid Skop, M.D., is an OB/GYN who has practiced in Texas for nearly 30 years and worked to increase access to effective contraception. Marjorie Dannenfelser is president of the national pro-life group Susan B. Anthony List.
The views expressed in this article are the writers' own.