Texas Teen Attempting to Rob Fireworks Stand Is Shot in Face With His Own Gun
A teenager attempting to rob a fireworks stand on the Fourth of July was shot in the face with his own gun after putting it down on the counter, according to police in Texas.
Harris County Sheriff's Office said the incident took place at a Houston fireworks stand in the 14400 block of the North Freeway at around 4 p.m.
The sheriff's office, whose investigation is ongoing, said its preliminary report is that a robbery suspect was shot and taken to hospital in a critical condition.
It also said that "a fireworks stand employee managed to take possession of the would-be robber's pistol and shot him with it."
Deputy Eddie Hazel said at a media briefing that the suspect is a black male of adult age. ABC13 reported that he is 19 years old.
Hazel said the suspect approached the stand as the workers were behind it, before producing a revolver handgun and demanding money.
The victims were cooperating when the suspect put down his gun on the counter, at which point one of the members of staff grabbed it and shot the alleged robber once, incapacitating him, before calling an ambulance.
"We're still working through the investigation. We don't have him identified yet," Hazel said of the suspect. "He was transported over to Houston Northwest Hospital in a very critical condition."
Harris County Sheriff's Office and Houston Northwest Hospital did not respond immediately to Newsweek's requests for comment.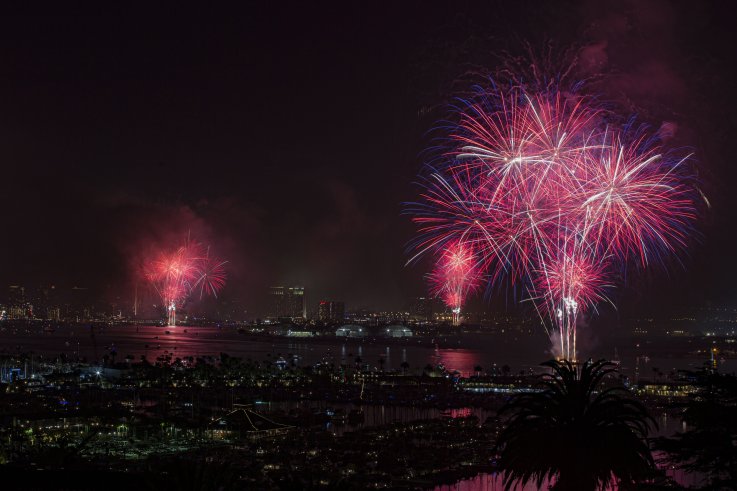 In May, a Florida man shot himself with his own gun while trying to take it out of his waistband.
While waiting for a family member in the visitor parking lot of Summerlin Academy, Bartow, Arnel Villarreal accidentally fired the weapon—a .9mm semi-automatic pistol—at his own leg.
Villarreal, who was attempting to secure the weapon in his vehicle, had a license to carry a concealed weapon in Florida. He was taken to hospital in a stable condition.
Last month in Austin, Texas, a man admitted trying to shoot his neighbors but failing to do so because his shotgun wouldn't work.
Travis County Sheriff's Office arrested Gary Finch, 67, on suspicion of aggravated assault with a deadly weapon.
Finch had called the police out to his property on the evening of June 1 to complain that his neighbors were trespassing and dumping liquids into a drain.
During the call, Finch warned police that he was searching for his gun to shoot the neighbors if they returned to his property, before disappearing from the line when he saw them again.
He returned after a few seconds, telling the dispatcher: "I tried to shoot. But I couldn't get it to work."
Texas Teen Attempting to Rob Fireworks Stand Is Shot in Face With His Own Gun | News