Travelers Warned to Stay Away From Texas After Sanctuary Cities Ban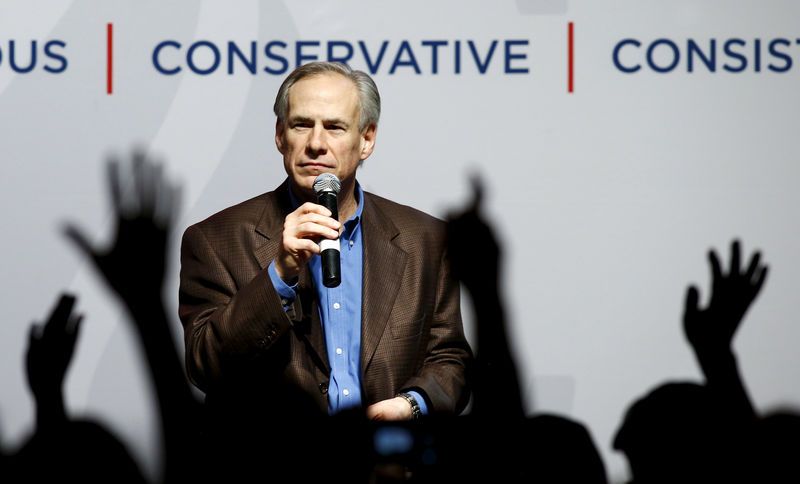 A travel alert has been issued for Texas by the American Civil Liberties Union after the state's governor banned sanctuary cities last weekend.
The ACLU said the travel alert was issued to inform anyone planning travel to Texas "to anticipate the possible violation of their constitutional rights when stopped by law enforcement." During a Facebook Live appearance on Sunday, Texas Governor Greg Abbott signed the law, SB4, which he says is intended to keep criminal immigrants off the streets.
Related: Trump attacks federal court ruling on 'sanctuary cities'
Under the law, police can request a person's immigration status during a routine traffic stop. Law enforcement must follow all federal immigration laws and detainer requests. Those who do not enforce the law will face criminal penalties, including a civil penalty of up to $25,000 for each day of a violation; a class A misdemeanor for any sheriff, chief of police, or constable who doesn't comply with federal immigration detainer requests; and the removal from office of anyone elected or appointed who doesn't comply with the law.
On Monday, the Texas attorney general's office asked a federal judge to pre-emptively find the bill constitutional.
The ACLU says SB4 could lead to "widespread racial profiling, baseless scrutiny, and illegal arrests of citizens and noncitizens alike presumed to be 'foreign' based on how they look or sound." The alert is also intended for U.S. travelers to Texas from other states and covers encounters with all law enforcement, from state to federal level.
"The ACLU's goal is to protect all Texans and all people traveling through Texas—regardless of their immigration status—from illegal harassment by law enforcement," Lorella Praeli, ACLU director of immigration policy and campaigns, said on Tuesday. "Texas is a state with deep Mexican roots and home to immigrants from all walks of life. Many of us fit the racial profile that the police in Texas will use to enforce Trump's draconian deportation force."
On Monday, the League of United Latin American Citizens, Maverick County and the city of El Cenizo filed the first lawsuit against the state of Texas over Abbott's ban. The lawsuit argues that SB4 incorrectly defines a "sanctuary city," and states that the county and city, which are both on the Texas border, have kept their citizens safe by operating as sanctuaries since 1999.
While SB4 doesn't go into effect until September 1, 2017, the ACLU issued the alert on Tuesday because it believes the state will start applying it immediately.