Texas Sees Second-Lowest Number of COVID Cases Since Ending Restrictions 53 Days Ago
Texas on Sunday recorded its second-lowest number of COVID-19 cases since lifting pandemic restrictions 53 days ago.
Yesterday Texas reported 919 newly confirmed cases, according to data from the Department of State Health Services (DSHS). Only April 5 had a lower number of cases (837) since the restrictions were lifted.
On March 2, Governor Greg Abbott announced that he was removing the state's mask mandate and allowing all businesses to fully reopen. The executive order he signed went into effect on March 10. He was widely criticized for lifting restrictions at the time.
On Sunday, he tweeted, "We also reported another decline in Covid hospitalizations--now at a 10 1/2 month low. Thanks, Texans, for containing the spread of Covid."
Throughout the pandemic, Texas has reported more than 2.4 million confirmed COVID-19 cases and at least 49,303 fatalities, according to the DSHS.
Abbott wrote in a statement on March 2: "With the medical advancements of vaccines and antibody therapeutic drugs, Texas now has the tools to protect Texans from the virus. We must now do more to restore livelihoods and normalcy for Texans by opening Texas 100 percent. Make no mistake, COVID-19 has not disappeared, but it is clear from the recoveries, vaccinations, reduced hospitalizations, and safe practices that Texans are using that state mandates are no longer needed."
Abbott's statement continued, "Today's announcement does not abandon safe practices that Texans have mastered over the past year. Instead, it is a reminder that each person has a role to play in their own personal safety and the safety of others."
Since his order the state has seen a continued decrease in the number of confirmed cases.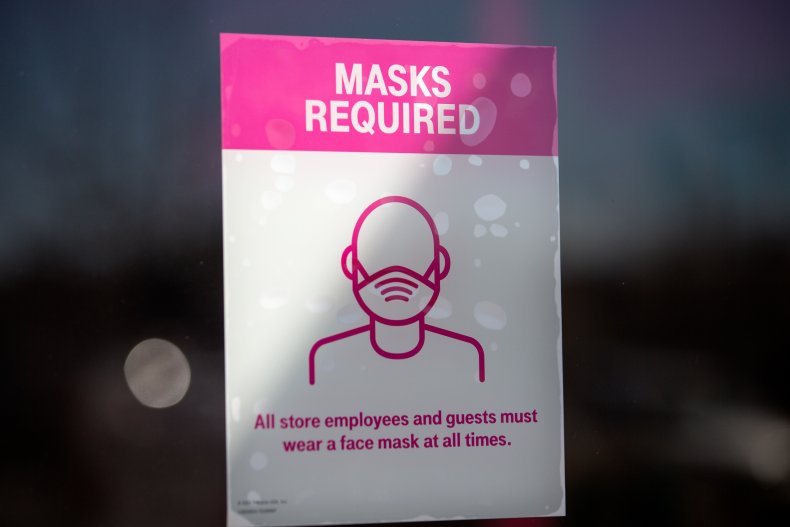 Roughly three weeks after lifting restrictions, Texas saw its lowest weekly average number of COVID-19 cases, reaching a 4.95 percent positivity rate.
Of course, Texas has also seen an increase in the number of COVID-19 vaccines administered. According to state data, there are now more than 11 million Texans vaccinated, including 8 million who have received both vaccine doses.
Newsweek reached out to the Texas DSHS for comment but did not receive a response in time for publication.