Texas Shark Bite Victim Says He's Now Fighting Flesh-Eating Bacteria From the Water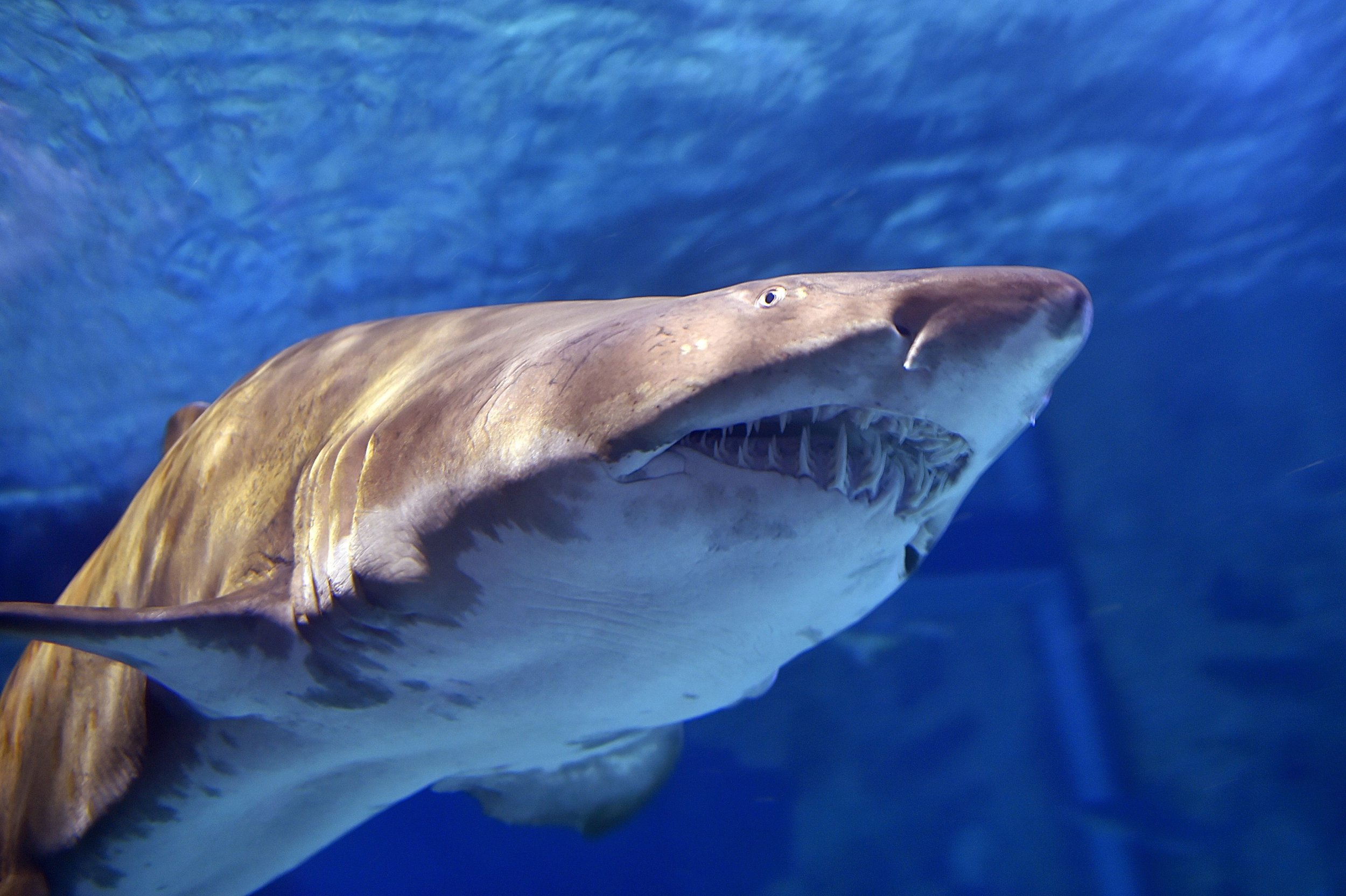 Blaine Shelton, who was attacked by a shark while swimming off Crystal Beach in Galveston, Texas, is now being treated for flesh-eating bacteria that he contracted from the ocean water.
Shelton was swimming off the sandbar on August 9 around 10 a.m. CST when he was bitten on the leg. A picture of the bite showed a series of about six deep gashes and he told KHOU that he had seen the shark's fin and was trying to get out of the water when it attacked. Newsweek reached out to Shelton but did not hear back in time for publication.
An expert later told him that it was likely a seven-foot bull shark that bit him and after swimming to shore, Shelton was taken to the University of Texas Medical Branch at Galveston. Shelton told KHOU that initially, he thought he'd go to the hospital, get "super-glued up" and sent home. However, his wound got infected with flesh-eating bacteria, which he explained to KHOU is extremely painful.
He said the pain had gotten so unbearable that he was almost unable to walk when he returned to the hospital and he's already lost some tissue as a result of the bacteria. While he'd heard there was bacteria in the water, he never took it seriously and his own experience has led him to offer advice to others.
"But to tell you the truth, if you've got a scratch on your arm or your leg, I wouldn't get in that water," Shelton told KHOU. "And if you do, bring some alcohol with you to clean it the second you get out. It's nothing to play with."
Shelton didn't elaborate on what type of flesh-eating bacteria he's being treated for, but in general, people who have an open wound and go into water are at a higher risk of infection and flesh-eating bacteria can cause the loss of limbs. Antibiotics are used to treat flesh-eating bacteria and it's crucial people receive treatment quickly before it spreads.
Shelton told KHOU that he's started a GoFundMe campaign to help with his medical bills, which he wrote on the fundraising website have already reached $30,000 because of the bite and the infection. On the website, he explained that he can't work because of his injuries and faces months of recovery.
While Shelton's harrowing tale may keep some people out of the water, shark attacks around the world are extremely rare and Texas is no exception. Since 1911, there have been a total of 43 unprovoked attacks in the Lone Star state, according to the International Shark Attack File. Galveston had the highest number of attacks with 18 occurring, equaling about one attack every six years.
In 2015, 13-year-old Gregory Slaughter was bitten by a shark while walking in the Galveston water. Slaughter and his brother waded into a school of fish and when a wave came, a shark bit his ankle, KTRK reported. He also sustained injuries to his hands from fighting to get the shark to let go. His injuries required surgery and doctors kept an eye on his wounds to ensure he didn't develop an infection.