Texas Sheriff Indicted for Allegedly Destroying Video of Black Man's Death in Police Custody
A Texas sheriff has been indicted by a grand jury that accused him of destroying video evidence of the death of a Black man in police custody.
Sheriff Robert Chody of Williamson County was indicted by the grand jury on Monday on a felony charge of tampering with evidence connected to the death of Javier Ambler, a 40-year-old Black man. Ambler, a father of two and a postal worker, died on March 28, 2019, after he was shot by a stun gun and restrained by police following a 22-minute car chase.
The grand jury's indictment says Chody acted to "destroy, or conceal a record, document, or thing; namely, video recordings and audio recordings, with intent to impair their availability as evidence in the investigation," local NBC affiliate KXAN reported.
Local ABC affiliate KVUE and the Austin American-Statesman first reported on Ambler's death in June of this year. Live PD, an A&E reality show that was filming the officers during Ambler's arrest, confirmed that video evidence of his death had been destroyed.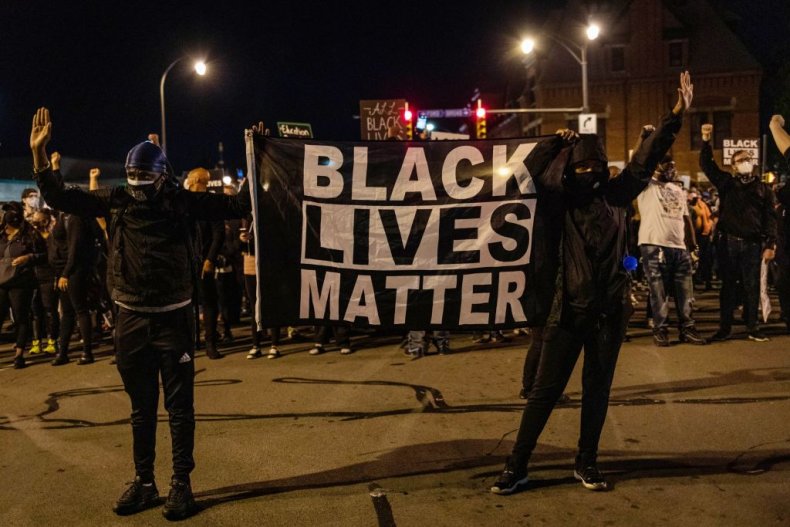 Newsweek reached out to the Williamson County Sheriff's Office for comment but did not hear back before publication.
In addition to Chody, the grand jury indicted the county's attorney, Jason Nassour, on the same charges. Big Fish Entertainment, the production company behind Live PD, said previously that the officials had initially told them to keep the video of the police chase and arrest. The company later destroyed the footage after it was told the investigation had been completed using body and dash camera footage, KVUE reported.
However, the Austin Police Department and the Travis County district attorney were still trying to obtain the Live PD footage when it was destroyed. Back in June, the attorneys general for Travis and Williamson counties said they were investigating the circumstances surrounding Ambler's death.
Williamson County deputies J.J. Johnson and Zach Camden were the officers who chased Ambler and arrested him in 2019. They shot him with the stun gun even though he told them he had a heart condition. A grand jury decision on whether the deputies will be indicted on any charges related to his death is not expected until next year.
The indictments and ongoing investigation come amid the nation's Black Lives Matter demonstrations. Throughout the summer, activists protested across the country—and around the world—against systemic racism and police brutality.
The movement gained traction following the high-profile death of George Floyd, an unarmed Black man who died after a Minneapolis police officer kneeled on his neck for nearly nine minutes. A video of Floyd's arrest went viral, drawing national and international condemnation while spurring what has been described as the largest civil rights movement in world history.
Updated September 28 at 2:40 p.m.: More details and background have been added to this story.