Texas Sheriff Says ICE Blindsided His Rural County With Thursday Joint-Task State, Federal Operation
A small, rural Texas county saw an unusual amount of law enforcement on its busiest thoroughfare Thursday morning, and the local law had nothing to do with it. Nor were they alerted it would happen.
Grimes County Sheriff Don Sowell told a local TV station from Bryan-College Station that the heavy presence of Immigrations and Customs Enforcement (ICE) agents, along with the Texas Department of Public Safety (DPS) troopers, conducted random traffic stops along State Highway 6 on Thursday.
The joint task force conducted stops without Sowell's knowledge, KBTX reported.
DPS told KBTX they were conducting routine traffic stops on Thursday morning between Navasota and College Station, but folks who called into the station—and flooded the local social media scene—indicated they saw people getting arrested and escorted into unmarked vans.
Regardless, Sheriff Sowell was not happy about the operation taking place without his knowledge.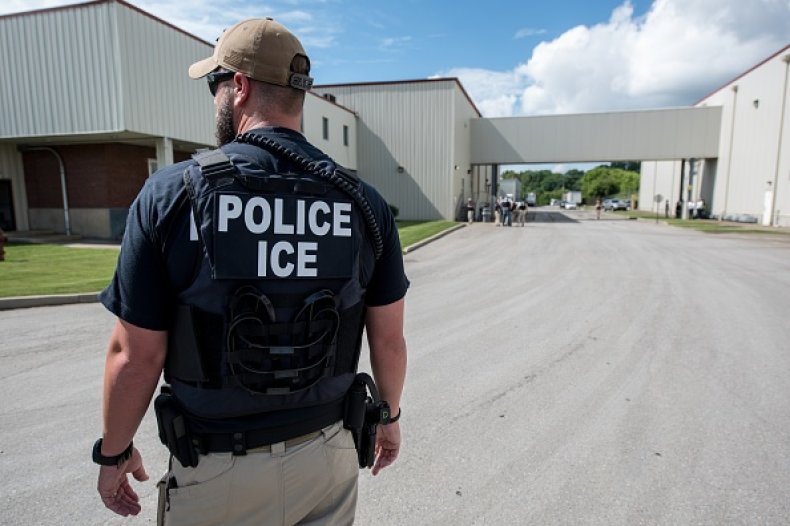 KBTX reporter Kendall Hogan said Sowell told her he was "blindsided today after finding out a state and federal task force was operating right here in his county without any notification."
Sheriff Sowell, who is a longtime resident of the county and sheriff for more than 20 years there, told KBTX he found out about the operation from people in the community rather than his fellow law enforcement brothers.
ICE and Homeland Security told local media they could not talk about their enforcement on the rural highway. The local sheriff had his own words, though.
"I have not been consulted by DPS, nor ICE, either the rank or file or the operation," Sowell told KBTX. "My only thing is I'm the chief law enforcement of the county. And as sheriff, you should have a little professional courtesy and contact the sheriff when you have an operation so we can either be a part of it or at least have acknowledgment of it."
Residents in Navasota, the largest city in Grimes County, began posting on Facebook Thursday morning that state troopers (DPS) and other law enforcement vehicles had a large presence on the local highway. Vehicles reported being pulled over were vans and trucks, and some witnesses saw people getting arrested.
"I seen they put like five or six people in the back of a white van they had them handcuffed," Navasota resident Bobby Mallard told the TV station.
Sergeant Jimmy Morgan, a local DPS spokesman, said his department was conducting traffic stops in both Brazos and Grimes counties, looking for violations of state and/or federal commercial vehicle laws.
Morgan said that it's standard protocol to notify immigration officers if they believe someone is in the country illegally, and that ICE was standing by Thursday during the joint task force operation.
Once news of the operation spread throughout the Brazos Valley area of Texas, a sanctuary group called Red Migrante arrived in Navasota to ensure all persons questioned got treated fairly.
"People were scared people were asking is ice there what is happening have they taken anyone and it was spreading fear in our community. We stand up for our immigrant brothers and sisters and also to make sure their civil rights are not violated," Nancy Plankey-Videla of the Brazos Sanctuary Network told KBTX.
The number of people detained was unknown Thursday night.
The graphic below, provided by Statista, illustrates where undocumented immigrants live in the U.S.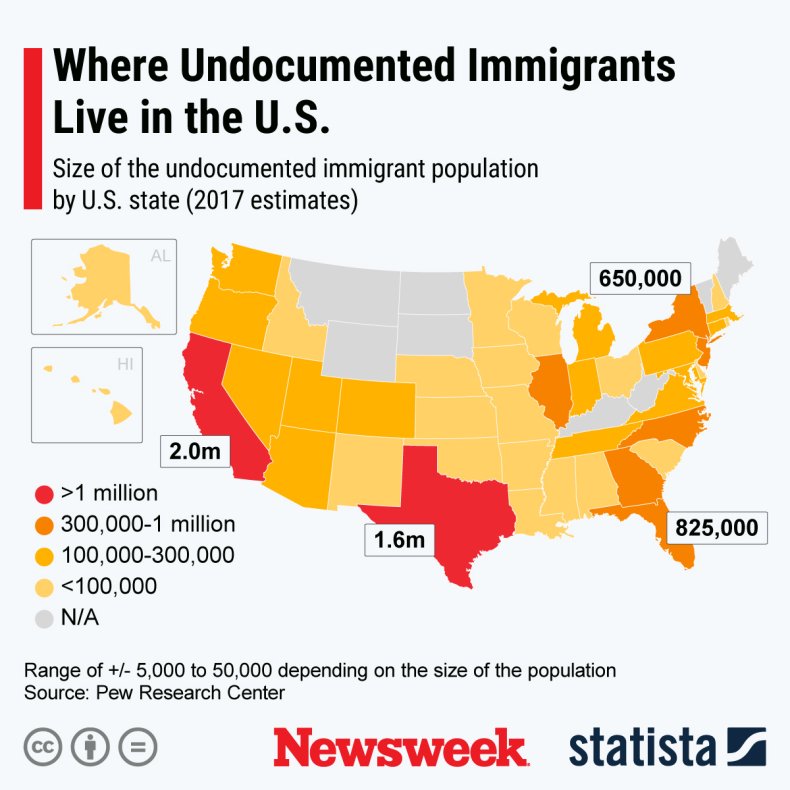 This article was updated to include an infographic.