Texas Families Open Fire on Each Other Injuring Six People Including a Five-Year-Old
Six people were injured during an alleged shooting between two families in the city of Katy, Texas, on Sunday evening.
Harris County Sheriff's Office responded to a call at the 18000 block of Bonners Park Circle. Two males and four females were shot during the incident, including one five-year-old girl.
The two males were the shooters, the sheriff's office said. None of those injured are in a life-threatening condition.
Sheriff Ed Gonzalez wrote on Twitter: "Very preliminary info: members from two families possibly open fire on one another. Multiple individuals may be injured, two of them may have serious injuries."
"What we have here is a scene of a disturbance," said Captain Joe Ambriz in another update posted to Twitter.
"We had a weapons disturbance come into the sheriff's office at 9.15pm tonight. Upon the unit's arrival, what they discovered was that there were multiple people shot."
Ambriz said police are still early in their investigation. "What we have is two individuals with weapons—one had a shotgun and the other had a handgun," he said.
"They exchanged gunfire and the individual with the shotgun ended up striking a number of individuals. We have a total of six people that were shot. It appears at this point that they are non-life threatening injuries."
The injured were taken to local hospitals for treatment. Ambriz said a witness recorded some video of the incident.
"Our goal is to get to the bottom of this. Early on, the preliminary information appears that it was an ongoing disturbance between two neighbors," Ambriz said.
"Unfortunately, when you resort to taking matters into your own hands and getting a weapon, it never turns out to be a good situation for anyone."
Ambriz added: "As soon as we get the investigation complete, the details will be presented to the Harris County District Attorney's Office and we will see what charges come out of that."
Newsweek has contacted the Harris County Sheriff's Office for further information.
In a separate incident, five people were injured in a shooting near a southeast Fort Worth park Sunday evening, police said.
Fort Worth Police Department spokesman Buddy Calzada said there were about 600 people at Village Creek Park when the incident occurred.
"At this time, we have five victims that were located inside this area here where the crime scene is going through," Calzada told CBS11.
"Out of these five victims, I will tell you that three of them have non-life-threatening injuries and we got two that are critical at this point."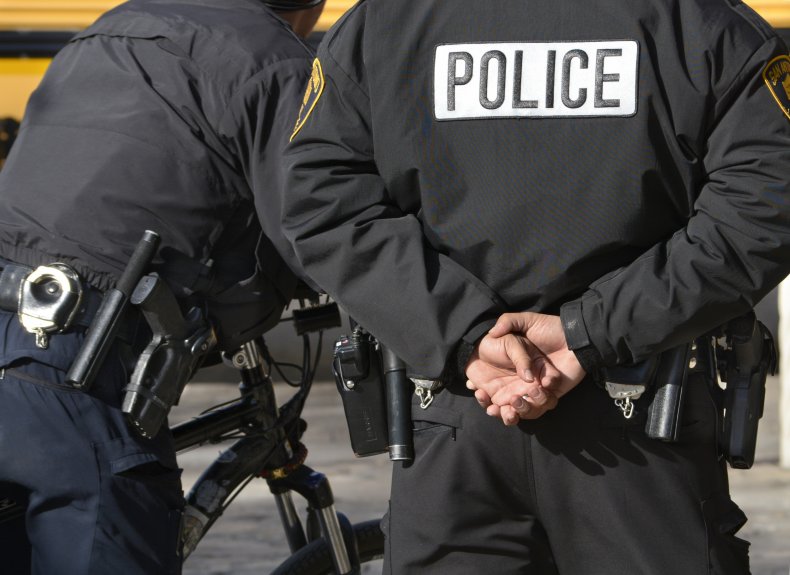 Texas Families Open Fire on Each Other Injuring Six People Including a Five-Year-Old | U.S.