Texas Attorney General Stayed Quiet For Months as a Gun Owner Sent Threats to Kill Immigrants: Report
A report out Wednesday by the San Antonio Express-News found that a gun owner in Texas had sent more than 100 pages of racist and violent letters to the Texas Attorney General's office threatening to kill undocumented immigrants over the course of a year and a half, and that nothing was done to stop him or to communicate the threat to local authorities.
"We will open fire on these thugs," the white man who allegedly sent the messages wrote in an email to the office. "It will be a bloodbath."
Over the same period, local officers in San Antonio responded to 911 calls made by and about the man, and visited his house, on at least 35 occasions. However, because he had never seemingly committed a crime, police did not arrest him or take legal action. Nearby neighbors told the Express-News that the man's home is covered in security cameras and that he often emerged holding a shotgun.
When alerted by a reporter at the Express-News of the threats made to the Attorney General's Office, the police force did respond. "Since you've made us aware of those threats, our fusion center and our mental health unit have reached out to the AG's office and are trying to work something to make a case against [the alleged suspect Ralph] Pulliam," Sargent Michelle Ramos told the paper. "They're going to investigate that."
The threats and lack of communication by Republican Texas Attorney General Ken Paxton to local police takes on a new light in the wake of two mass shootings in Odessa and El Paso. The El Paso shooter had long written about his hatred for immigrants and his mother had reportedly called the police before the shooting because she did not think her son should own a gun.
"These messages are clearly threats of deadly force against San Antonians based solely on the color of their skin," wrote State Representative Trey Martinez Fischer in a letter to Paxton. "It is deeply alarming to me that despite the large volume and explicit nature of the messages from Mr. Pulliam, the Office of Attorney General has taken so long to cooperate with local law enforcement."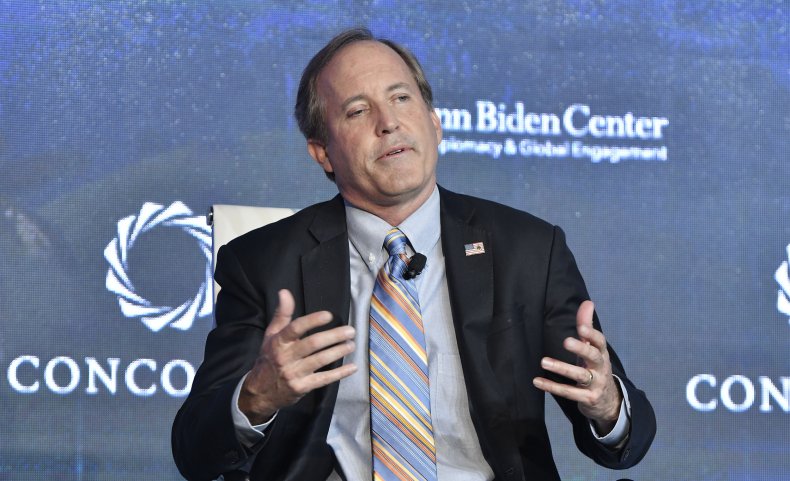 Texas Democrats have long pushed for "red flag" laws in their state, or gun control laws that allow family members or the police to petition courts to order the removal of a gun from a person who appears to be a danger to themselves or others, but so far have been unsuccessful. Governor Greg Abbott broached the issue with the state legislature last year but ended talks when his lieutenant governor issued a statement against the policy.
"Texas Republicans have known about this white supremacist threatening to kill Latinos for over a year, and yet, they did nothing about it," wrote Manny Garcia, executive director of the Texas Democratic Party, in a statement.
"This individual has threatened a mass shooting more than 100 times and emailed Republican lawmakers about his plans. It is absolutely outrageous that this man is allowed to own guns and even more dangerous that Republicans did nothing to stop him. Abbott, Paxton and the Texas Republican establishment continue to do nothing to keep our families safe. This is exactly why Texas needs an emergency special legislative session to combat gun violence and end hate crimes."