Texas Rep Sat In Jail Tuesday Night As He Won Reelection, Could Miss 2019 State Legislation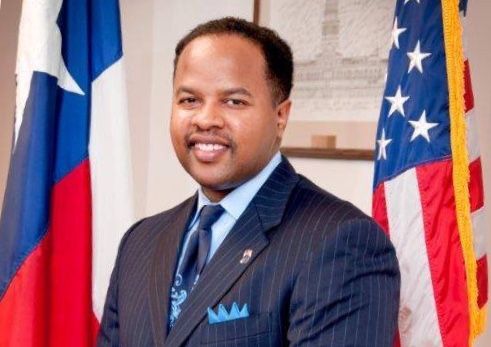 A Texas state legislator won his reelection bid from a jail cell Tuesday night. Ron Reynolds (D - Missouri City) is serving a one-year sentence from a 2015 conviction of illegally soliciting clients to his personal injury practice. Now he could miss the 2019 legislative session if he serves out his sentence.
Reynolds represents Texas House District 27, and he ran unopposed in Tuesday's election. He garnered 47,305 votes, including 36,351 from early voting.
Reynolds' story begins in 2012 during an undercover investigation where a chiropractic business was recommending patients injured in accidents to sign contracts that named Reynolds as their legal counsel, even though they had never seen or talked to Reynolds, and before they ever had any exams.
According to Houston's KHOU 11 report, Reynolds and other lawyers were allegedly part of a $25 million kickback scheme with Robert Valdez, a co-owner of two chiropractic clinics.
Though charges of illegal kickbacks to chiropractors were eventually dropped, it was only the beginning of the law sniffing out Reynolds. In 2015, Reynolds was convicted of illegally soliciting clients for his personal injury practice. According to multiple reports, including KXAN in Austin, Reynolds hired drivers to follow ambulances leaving accident scenes and soliciting their business.
After three appeals and Reynolds getting into the Texas state house, the lawyer-turned-representative was finally sentenced. On September 7 his appeals were denied in Montgomery County, and he turned himself in.
Reynolds can remain in government as his conviction is a misdemeanor, and Texas state law does not force resignations for misdemeanor convictions. The next session of the Texas Legislature convenes in January, and Reynolds will most likely still be in jail, unless his time is shortened for good behavior, according to the Texas Tribune.
Joel Daniels, the chief of the white-collar division in the Montgomery County District Attorney's Office and top prosecutor in Reynolds' trial, said Reynolds' time in jail is up to the sheriff.
"The sheriff can have him serve day-for-day, he can give him credit for two days for every day that he serves or three days," Daniels told KHOU. "It's really just on the discretion of the sheriff and it depends on Mr. Reynolds' behavior."
Reynolds, 45, has been a state representative since 2011.