Texas Students Forming Book Clubs to Read Novels Banned From School Shelves
Some Texas students have started forming book clubs centered on novels that adults have either challenged or successfully gotten pulled from school shelves.
The books under scrutiny largely focus on topics like sexual orientation, race and gender identity, and include titles such as Margaret Atwood's The Handmaid's Tale and Ashley Hope Pérez's Out of Darkness, The Texas Tribune reported. Students in the Katy Independent School District and Leander Independent School District are among those who are now coming together to read those books, which had previously been easily accessible.
The pushback from students comes during a statewide reckoning with the content that is available to young learners. While many Texas parents and politicians behind the banning efforts say that they're trying to protect students, some students have said that only books centered on certain topics are being targeted.
"It's clear that these books address issues of race and LGBTQ identities, and that is the exact reason that certain people are seeking to remove these books from libraries and prohibit students from accessing them," Cameron Samuels, a student at a Katy ISD high school, told The Tribune. "And these policies have dire consequences for us because they keep us struggling with our queer identities."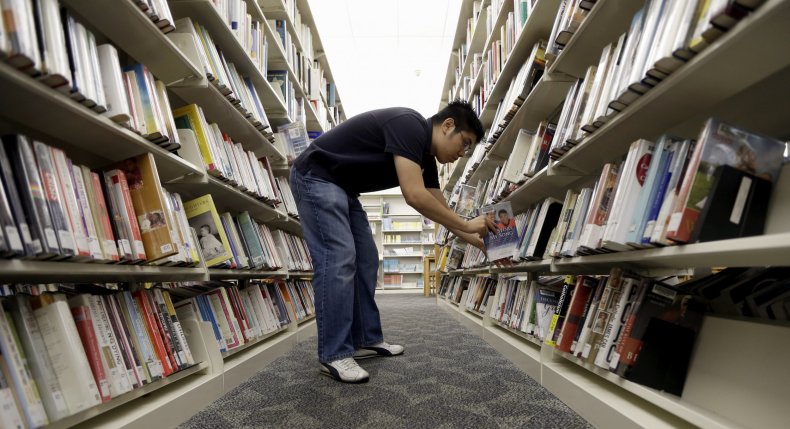 At Katy ISD, which is near Houston, more than 100 students are attending post-school meetings to talk about the book bans and read some of the targeted novels, The Tribune reported. Some publishers and a political advocacy organization are providing the books to the students for free.
One of these books is Kalynn Bayron's Cinderella is Dead, a story about a queer Black teenager.
In Leander ISD, which is near Austin, students discuss banned books in a club and have also started to protest the crackdown on reading materials at school board meetings, according to The Tribune.
In Katy, students attended a recent school board meeting to encourage the district to return the banned books, and some plan to protest the bans further at a rally at the state Capitol this weekend, The Tribune reported.
Texas Governor Greg Abbott has directed Texas Education Agency (TEA) Commissioner Mike Morath to investigate "any criminal activity in public schools involving the availability of pornographic material that serves no educational purpose."
Abbott ordered the TEA to report any situations where "pornography" was made available to minors under 18 years old "for prosecution to the fullest extent of the law," according to a press release issued late last year.
"We have a responsibility to ensure that no Texas child is exposed to pornography or obscene content while in a Texas public school, and your investigation will help accomplish this mission," Abbott wrote in a letter to Morath.
Newsweek has reached out to Katy ISD and Leander ISD for comment.
Update 03/07/22, 3:00 p.m. ET: This story was updated with additional information and background.