Texas Supreme Court Says It Won't Allow Voters Afraid of COVID-19 to Mail in Election Ballots
On Wednesday, the Texas Supreme Court decided that state residents who are worried about contracting COVID-19 while waiting to vote in the November national elections don't qualify under current state rules to receive a mail-in ballot.
However, the court's majority opinion essentially says that it's up to voters to decide whether they qualify for a mail-in ballot and that election officials can simply take a voter at their word if their application for mail-in ballot says they do qualify.
The decision potentially sets up a legal issue, especially since Texas Attorney General Ken Paxton has said that healthy voters who seek mail-in ballots could be criminally prosecuted for election fraud.
Texas state law only allows residents to receive a mail-in ballot if they are over the age of 65, are in jail or have a physical or medical condition that impairs them from voting.
Plaintiffs in the case of the Texas Democratic Party v. DeBeauvoir said that everyone has a "physical condition" of being susceptible of contracting COVID-19 in public places. However, Texas government officials representing the Travis County Clerk said that fear of contracting COVID-19 isn't a physical condition and thus isn't a legitimate reason to receive a mail-in ballot.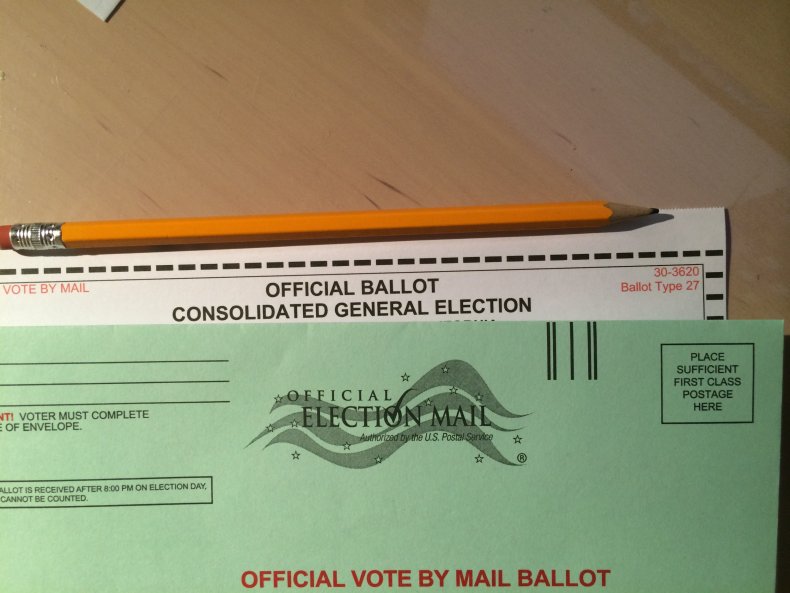 In Justice Nathan Hecht's majority opinion, he wrote, "Elected officials have placed in the hands of the voter the determination of whether in-person voting will cause a likelihood of injury due to a physical condition."
That is, voters can decide for themselves if they think a "physical condition" might prevent them from voting in person or harm them if they do.
"The [officials] do not have a ministerial duty ... to look beyond the application to vote by mail," Hecht continued. Put another way, Hecht believes that state election officials don't have to verify that a voter actually has a "physical condition" in order to send them a mail-in ballot.
While this might sound as if the Texas Supreme Court has essentially told state election officials to look the over way, the state's attorney general has said he's not going to do that.
On April 14, Paxton wrote in a letter signed by Deputy Attorney General Ryan Vassar, "To the extent third-parties advise voters to apply for a mail-in ballot based solely on fear of contracting COVID-19, such activity could subject those third parties to criminal sanctions."
In essence, Paxton is saying that any organization that advises voters to apply for a mail-in ballot if they're afraid of voting in public could be subject to criminal prosecution.
Seeing as the Texas case is one of many in different states currently tackling this very question, it's entirely possible that the case may end up in federal court or even the U.S. Supreme Court.
As of now, 35 U.S. states currently offer mail-in ballots to any resident who wants them.
Newsweek reached out to the ACLU for comment. This story will be updated with any response.