Texas Supreme Court Sides With GOP Governor, Limits Counties to One Mail-in Ballot Box Each
The Texas Supreme Court has upheld an October 1 proclamation issued by Republican state Governor Greg Abbott limiting the number of ballot drop-off locations to only one for each of the state's 254 counties, regardless of each county's geographic size or population.
"The Governor's October Proclamation provides Texas voters more ways to vote in the November 3 election than does the Election Code," the Texas Supreme Court wrote in its decision. "It does not disenfranchise anyone."
Abbott's proclamation designated the early voting clerk's office as its sole drop-off spot in each of Texas' counties, effectively shutting down numerous sites in large counties containing Democratic-leaning cities. In response, several groups filed a suit to stop his proclamation from taking effect.
The Anti-Defamation League of the Austin, Southwest and Texoma regions, the voting advocacy organization Common Cause Texas and a citizen named Robert Knetsch filed a lawsuit against Abbott and Texas Secretary of State Ruth Hughs on October 5.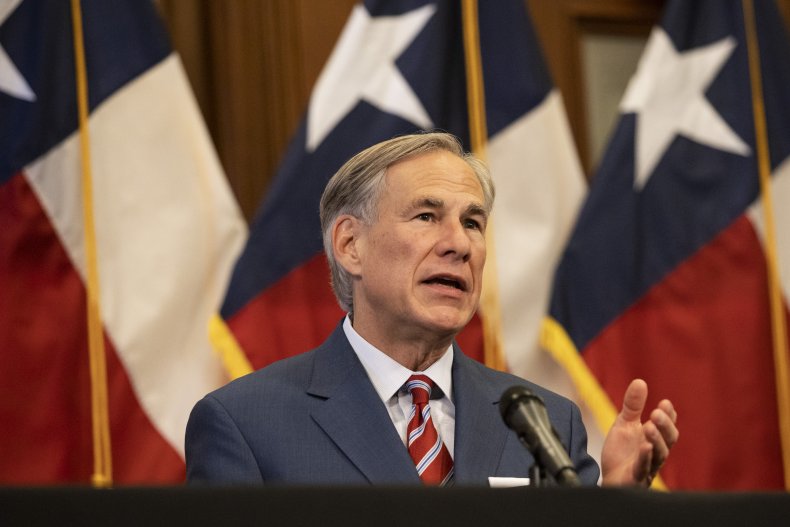 Their lawsuit claimed that Abbott's proclamation had exceeded his authority under the pandemic-related Disaster Act, infringed on citizens' right to vote and disproportionately affected voters in large counties who would now have to drive further to avoid contracting COVID-19 by issuing an early ballot.
On October 9, U.S. District Judge Robert Pitman issued an injunction against Abbott's proclamation, stating that it would burden older and disabled voters who were already at increased risk of contracting COVID-19. Texas Attorney General Ken Paxton immediately appealed the decision.
Then, on October 12, three judges with the 5th U.S. Circuit Court of Appeals, all appointed by Republican President Donald Trump, granted a stay against Pitman's injunction, upholding Abbott's order. The Texas Supreme Court was then petitioned for an emergency decision.
In its decision, the Texas Supreme Court said that Abbott acted within his power as designated by the Disaster Act because he has sought to prevent voter fraud during a pandemic as unprecedented numbers of voters are expected to vote early and through drop-off ballots.
The Court also said that Abbott's October proclamation wouldn't hinder anyone's ability to vote seeing as he had also issued a proclamation on July 27 starting early voting in the state six days before its usual date and allowing people with mail-in ballots to deliver their ballots in person rather than just through the mail.
The court also said that his October proclamation left in place county officials' ability to offer multiple drop-off sites on Election Day. The ruling declared that the plaintiff's claim of a disproportionate burden on urban voters made no sense seeing as voting access is already different in each of the state's unique counties.
Newsweek contacted Common Cause Texas for comment.