Texas Teacher Who Sent Trump Tweets About 'Illegal Students From Mexico' Put on Leave: 'School Has Been Taken Over by Them'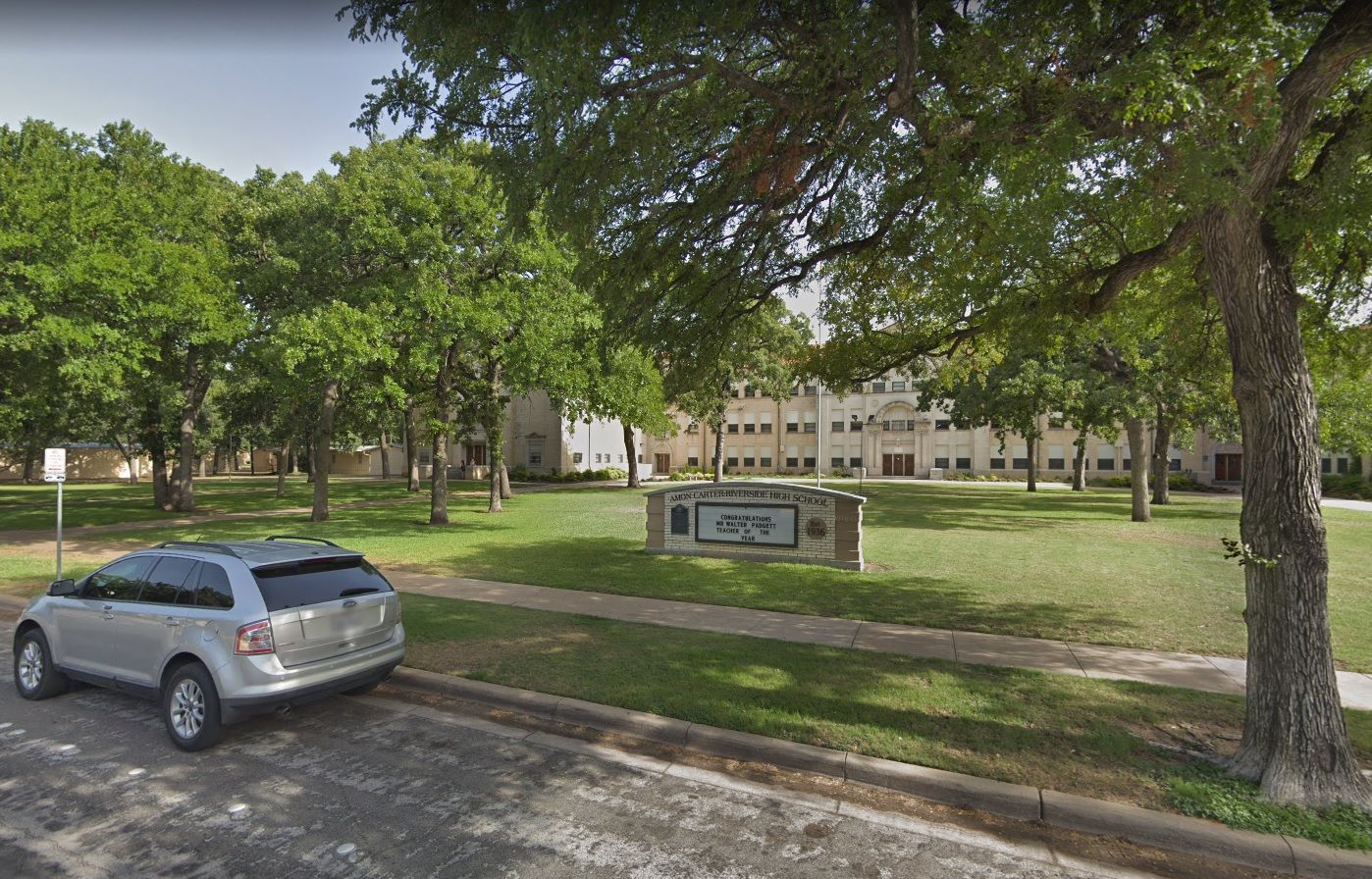 A teacher at a school in Fort Worth, Texas, is reportedly on paid administrative leave as district officials probe a series of anti-illegal immigration tweets sent to President Donald Trump from a Twitter account allegedly linked to her.
According to the Fort Worth Star-Telegram, English teacher Georgia Clark of the Carter-Riverside High School, where the student population is 87.5 percent Hispanic, is believed to be behind the now-deleted @rebecaa1939 Twitter account in question.
Clark told Newsweek she had no comment at the moment, adding: "As the editor of my college newspaper years ago (Vietnam era), I know there is always another side to the story."
Screenshots of the messages are circulating on social media. In one of the tweets, the account pleads with Trump for help: "I do not know what to do. Anything you can do to remove the illegals from Fort Worth would be greatly appreciated. My phone number is [XXX-XXX-XXXX] and my cell is [XXX-XXX-XXXX]. Georgia Clark is my real name. Thank you."
Another tweet reads: "Mr. President, Fort Worth Independent School District is loaded with illegal students from Mexico. Carter-Riverside High School has been taken over by them. Drug dealers are on our campus and nothing was done to them when the drug dogs found the evidence."
She also allegedly wrote in a tweet: "I contacted the feds here in Fort Worth a few months ago and the person I spoke with did not want to help me or even listen to me. The campus police officer spends his time texting on his cell phone and doing the bidding of Jennifer Orona, Hispanic assistant."
Superintendent Kent P. Scribner sent a message to all parents of the district's students in both English and Spanish on Wednesday afternoon. "In the past 24 hours, there has been much talk in the news and on the Internet about the use of social media by our staff," Scribner's statement said.
"Our mission is to prepare ALL students for success in college, career and community leadership. Let me reiterate our commitment that every child in the District is welcome and is to be treated with dignity and respect.
"As we conclude the school year this Friday, please know we take this promise very seriously and your child's safety and well-being are always our number-one priority. Thank you."
The Fort Worth Independent School District's employee handbook lays out a clear policy on the use of social media by its staff and warns that there are consequences for anyone who falls foul of the rules.
"As role models for the District's students, employees are responsible for their public conduct even when they are not acting as District employees," the policy states.
"Employees will be held to the same professional standards in their public use of electronic communications as they are for any other public conduct.
"If an employee's use of electronic communications interferes with the employee's ability to effectively perform his or her job duties, the employee is subject to disciplinary action, up to and including termination of employment."
The Star-Telegram reported that after Trump took office in 2017, Fort Worth school trustees voted in favor of a resolution that vowed to create a "welcoming and safe" district for all of its students regardless of their immigration status.
There is potential for First Amendment issues to arise. In guidance for school officials, The Texas Association of School Boards notes that employees "do not shed their First Amendment rights at the schoolhouse gates."
But some speech does fall under the control of the district if it relates to an employee's job, and is therefore not protected by the First Amendment.