Texas Teachers Resist School Reopening Plan as Coronavirus Cases Spike
Texas' plans to allow students to return to school in August without being required to wear facial coverings or undergo testing for coronavirus has drawn strong criticism from two teachers' unions within the state. On Thursday, the Texas Department of State Health Services reported 2,947 individuals had been hospitalized with the infection, the highest number in a week.
Despite the current rise in cases, Texas Education Commissioner Mike Morath said in a Thursday statement that returning to school in the fall would be "safe." However, representatives from the Texas American Federation of Teachers (AFT) and the Texas State Teachers Association (TSTA) say returning to school without proper coronavirus mitigation protocols would place both students and teachers in danger.
"Texas AFT says a big 'Hell No' to what looks like a return to normal in August," said Texas AFT President Zeph Capo in a Thursday statement. "We are not in normal times. We won't sacrifice our members and students for politics."
Capo said Morath's comments did not "inspire confidence" and that masks need to be used "whenever possible."
"Morath is following in the footsteps of the governor, who is expanding reopenings and loosening requirements in the face of growing numbers of COVID-19 infections and hospitalizations," the statement read.
TSTA President Noel Candelaria said in a Thursday statement that it should be a requirement that "all students, employees and anyone visiting a school have a mask available and be given temperature checks and other observations for COVID-19 symptoms before entering."
Candelaria also said school staff members should be involved in the state government's plan to reopen schools because they "have to work in school buildings. The governor and the state education commissioner don't."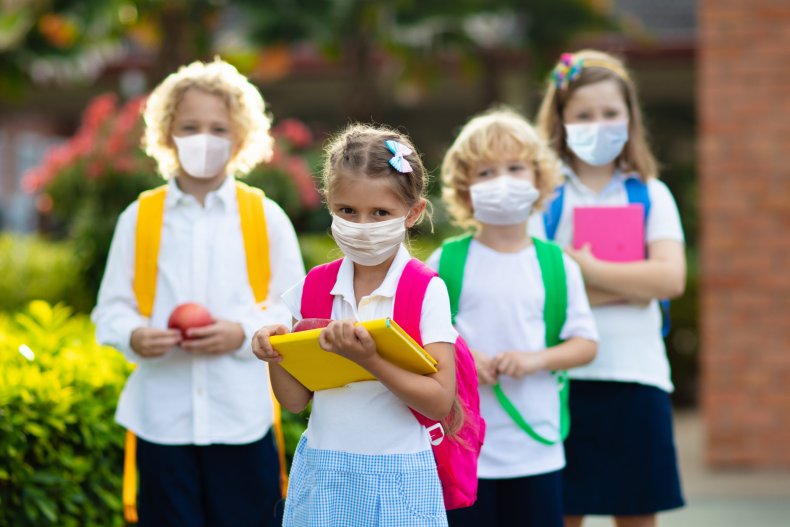 Newsweek reached out to the Texas Education Agency and the office of Texas Governor Greg Abbott for comment. This story will be updated with any response.
Morath also said that accommodations could be made for families who choose to employ remote education out of health concerns.
Governor Abbott told reporters in June that his goal for education was to "see students back in classrooms in seats, interacting personally with teachers as well as other students."
Texas entered the third phase of its reopening strategy in June, with restaurants permitted to operate at a 75 percent occupancy level. Abbott blamed the correspondent rise in coronavirus cases statewide on the behavior of people under the age of 30, whom Abbott said Monday were "not following these appropriate best health and safety practices" when they went out to bars.
During a Tuesday press conference, Abbott said he had seen photographs of "bar-type settings" where social distancing guidelines were "clearly" not being followed.
Abbott was criticized for his statements, with some saying he moved too quickly to reopen the state. Former Secretary of Housing and Urban Development Julian Castro said in a Tuesday tweet that Abbott "opened up bars too early, blocked cities from requiring face masks, and failed to put enough testing and contact tracing in place. Poor leadership."