Texas Teachers Writing Their Wills as State Promises to Open Schools in Fall
After Texas Governor Greg Abbott unveiled a plan in June to reopen his state's schools, some teachers have said holding in-person classes while the coronavirus still poses a threat could place them in danger.
Under Abbott's plan, schools in Texas will be required to provide in-person instruction five days a week starting in August. Although parents and guardians may opt to have their children engage in long-distance learning, teachers must report to work in person.
Executive Director of the United Educators Association Steven Poole said in a letter to Texas Governor Greg Abbott that the governor's mandate to reinstitute in-person education makes it impossible to maintain social distancing protocols.
Poole also expressed a concern that school employees would be at greater risk for contracting coronavirus.
"Many of our teachers, staff, or their family members have underlying health conditions that would place them at severe risk of the contract COVID-19," wrote Poole on Monday. "While parents are given options to send their children to school or stay home for virtual instruction, teachers and staff do not have that option."
"It's pretty atrocious that in preparation for returning to school this fall, teachers are writing wills, getting medical power of attorney established, and taking out extra life insurance," tweeted teacher Jessica Schwinn on Saturday. "This country has chosen it's priorities. It's money over people."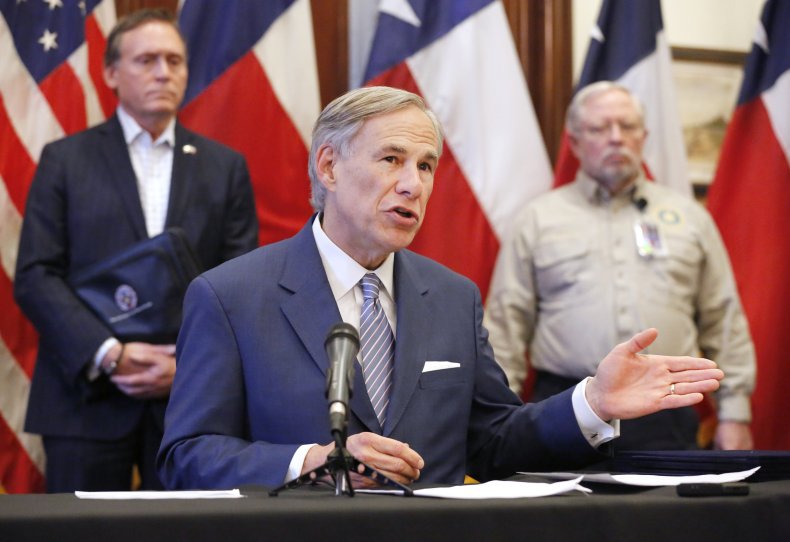 In a Monday statement, the Houston Federation of Teachers called the plan for reopening Texas schools "unacceptably vague and hardly adequate."
"It leaves the details up to the school districts, provides no additional funding, and does not even meet the low Threshold set by the White House in April," the statement continued. Houston educators are calling for a delay of in-person classes until other criteria are met, including the closure of non-essential businesses "to flatten the curve so that children have a chance of in-person instruction sooner rather than later."
Some school districts in Texas have said they would defy Abbott's orders. In El Paso, Texas schools are not expected to open for in-person classes until September due to an order from city-county health authority Dr. Hector Ocaranza.
Governor Abbott could potentially block the order, forcing El Paso schools to open for in-person classes earlier.
In total, Texas has reported 274,712 positive cases of the virus. Governor Abbott made the decision in July to order bars across Texas to shut their doors in order to stem the rise of coronavirus cases. Abbott blamed the social interaction within the establishments on the rise of coronavirus cases.
In a June interview with KVIA, Abbott said that people "go to bars to get close and to drink and to socialize, and that's the kind of thing that stokes the spread of the coronavirus."
Newsweek reached out to Governor Abbott's office for comment.