Texas Teen Admitted Strangling Heavily Pregnant Sister and Faking Suicide Note Because She Was 'an Embarrassment,' Police Say
A Texas teenager admitted to strangling his heavily pregnant sister because he thought she was "an embarrassment" and then faking a suicide note to make it look like she had taken her own life, police said.
Viridiana Arevalo's body was found in an alley in the 5200 block of Strickland Avenue in The Colony, outside Dallas, Texas, on Sunday morning, The Colony Police Department said in a news release.
Police said they had been "extensively" looking for the 23-year-old woman, who was eight months pregnant, since she was reported missing on December 17. Officers who responded to the scene found her dead and secured the area to conduct an investigation.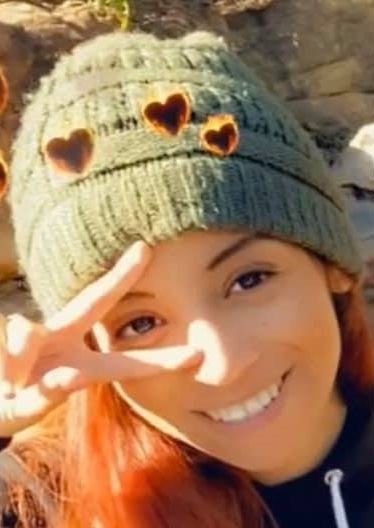 Viridiana Arevalo's body was found in an alley in The Colony, Texas, on Sunday morning,
The Colony Police Department
Her brother Eduardo Arevalo, 19, has been charged after police said he confessed to detectives that he had killed Viridiana Arevalo at their home in the day before she was reported missing due to a "family conflict."
He told detectives that he had put her body in his vehicle and dumped her body in an area outside The Colony "where it would not be discovered." But in the early hours of Sunday morning, police said Eduardo Arevalo returned to that location and retrieved her body.
He then transported her body back to The Colony and dumped it in the alley less than a mile from their family's home, according to CBSDFW.
Police said detectives focused on Eduardo Arevalo after reviewing video footage obtained from cameras located in the area where the body was discovered.
Eduardo Arevalo told police he killed his sister while they were alone in the house because she was "an embarrassment." Sgt. Aaron Woodard told CBSDFW: "The only reason he gave for killing her was that she was an embarrassment to her family and he stated it would be better off [that] she wasn't here."
He added that Eduardo Arevalo also took responsibility for a suicide note that had been found in the house. "He later confessed to having written the note and the information we have is that it was implied she wrote the note," Woodard added.
But their eldest brother Diego Arevalo defended Eduardo Arevalo and said he "wouldn't do something like this," CBSDFW reported. He added that his family is devastated by his sister's death and that she had been excited to have a baby girl.
Eduardo Arevalo has been charged with capital murder, but police said he could face additional charges. He is being held in The Colony Jail.
The Colony Police Department has been contacted for additional comment.
If you have thoughts of suicide, confidential help is available for free at the National Suicide Prevention Lifeline. Call 1-800-273-8255. The line is available 24 hours, every day.