Texas Man Accused of Stealing Trump Teen's MAGA Hat Faces Jail Time After Grand Jury Indictment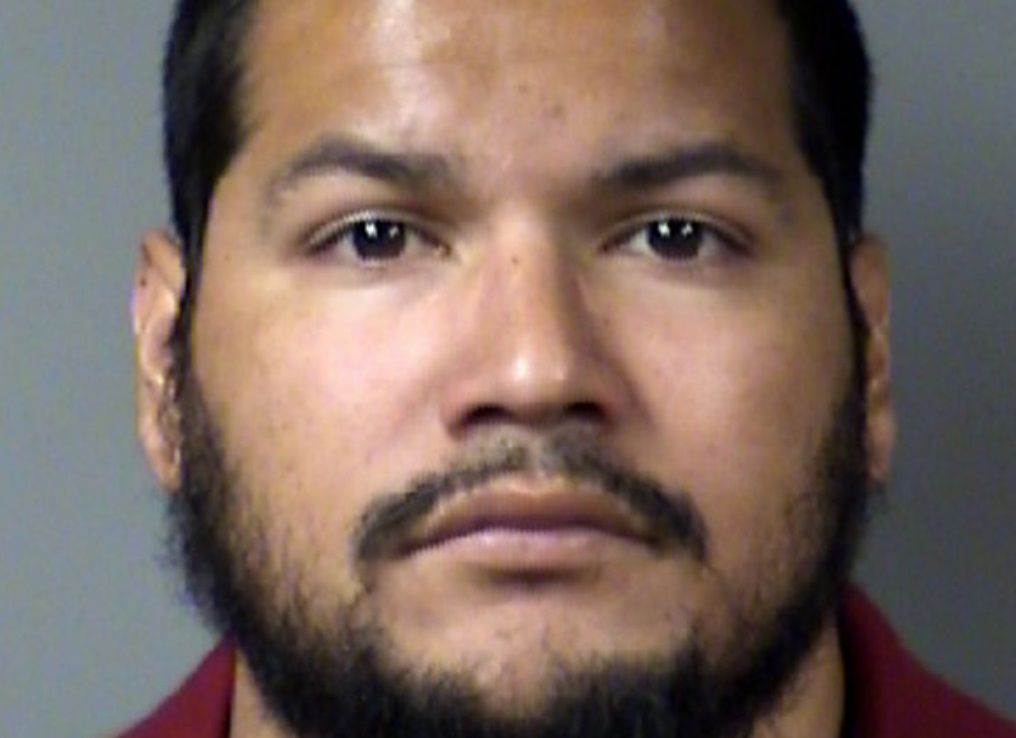 A man accused of stealing a Donald Trump-supporting teenager's red "Make America Great Again" hat and throwing a drink in his face at a burger restaurant was indicted by a grand jury in Texas. If convicted, he faces a jail sentence.
Kino Jimenez, 30, was arrested in July after a viral video emerged allegedly showing him taking the red hat from Richard Hunter, 16, as the boy ate at a Whataburger on San Antonio's Nacogdoches Road.
Jimenez, who lost his bar job as a result of the video, was indicted on the charge of theft of a person, a state jail felony, KHOU11 reported. According to My San Antonio, the potential punishment is between six months and two years in jail.
The defense attorney for Jimenez did not immediately respond to a request for comment.
During the 21 second video, Jimenez has the hat in his hand and, after throwing an iced soft drink at Hunter and his friends, says: "You ain't supporting shit, n****r. Bitch ass motherfucker."
As Jimenez walks off, he says: "This is gonna go great in my fucking fireplace, bitch."
"Alright, have fun with it," Hunter replies as Jimenez exits the burger joint.
9News reported that, according to court documents, Hunter told Jimenez prior to his hat being taken that he "was supporting the president."
After he was identified as the man from the video, San Antonio Police found Jimenez in Universal City, Texas, where he was arrested without incident and transported to the robbery unit for interview by detectives. He was then booked by the City Magistrate.
Following the incident, Hunter told News 4 San Antonio that he believes people with different political views should "have a conversation about it instead of ripping my hat off."
"I just think a conversation about politics is more productive for the entire whole rather than taking my hat and yelling subjective words to me," he added.
Hunter also uploaded a photo of himself on Instagram wearing a MAGA hat and hooded top along with the caption: "HAD A BOMB A** 4th OF JULY! ALTHOUGH MY HAT GOT JACKED BUT ITS ALL GOOD THE LIBTARD THAT TOOK IT CAN HAVE IT."
My San Antonio reported that Jimenez has a criminal record for misdemeanor offenses including marijuana possession and DWI. Jimenez's trial is set to start on October 19.
The red MAGA hat has become an icon of the Trump campaign.