A 13-year-old boy was kidnapped from a bus stop just four houses away from his home on Monday and was missing for three hours. The boy, identified as Zavion Parker, managed to run away from the kidnappers and was found by a good Samaritan with torn clothes and no shoes.
Michelle Lee, Zavion's mother, told Newsweek that she called police after her son failed to return home from school. The boy was later found safe—but is now dealing with the reality of having gone through a traumatic experience, his mother said.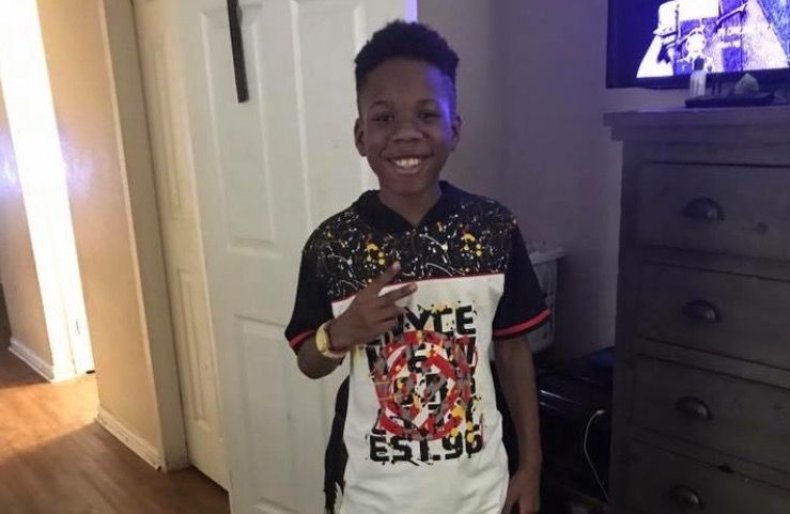 Zavion, who is in the sixth grade, told Houston police that that five teenagers approached him on Greenwich and Rhobell Street after he got off his school bus, KTRK reported. His mother told Newsweek that Zavion was forced into a red-and-black truck that had an adult male driver.
The suspects drove Zavion to a vacant home or cabin, where he was assaulted and had his things stolen from him. Lee said that while Zavion was missing, she received disturbing text messages from the alleged kidnappers using Zavion's phone.
"I'm going to kill him," someone wrote to Lee, in text messages shared with Newsweek. The person claimed they were "not a kid" and admitted to kidnapping Zavion. Lee said the messages have been given to Houston Police.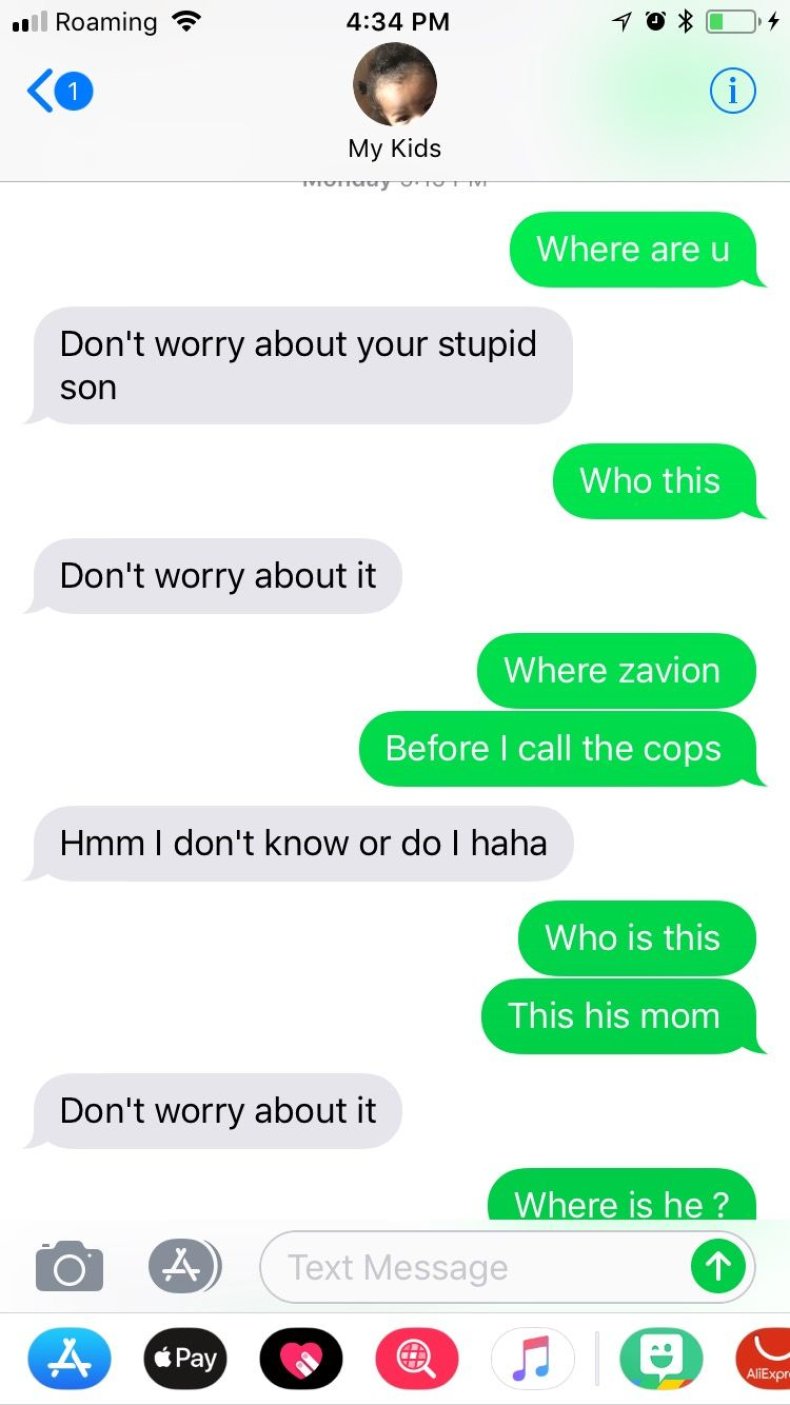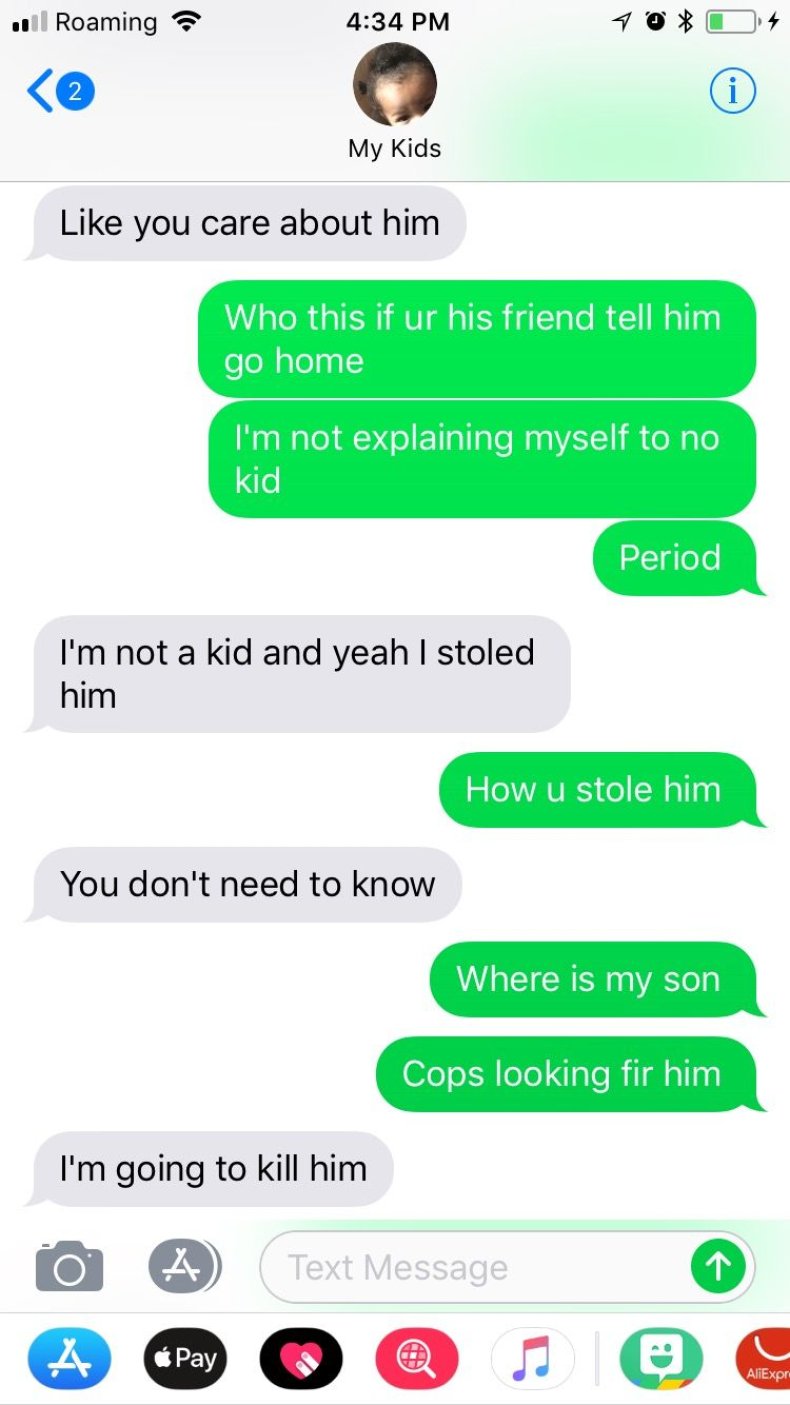 The suspects who allegedly kidnapped Zavion told the boy they had abducted him "because you're black," Lee told Newsweek. The adult driver, who was described by Houston Police to KTRK as a heavily built white man with straight orange hair, has a racial tattoo on his arm.
Zavion told authorities that the man had "I hate black people" tattooed on his arm. Lee said she believes the kidnapping was a hate crime. "They targeted him because he's black," Lee told Newsweek.
His mother claimed he saw the bodies of three other little boys in the room. Houston Police, however, had not confirmed that account. Zavion managed to escape when the group went into another room to load an alleged gun.
Zavion was running from the home when he was spotted by witness Camecia Carmouche. According to KTRK, Carmouche was driving down Wayside near the Northeast YMCA when she saw Zavion running with a ripped shirt and no shoes. She called police immediately.
Houston Police told Newsweek that the "investigation is ongoing," but declined to confirm any other details.
Houston Independent School District told Newsweek that it sent a call notice and a letter to parents of Forest Brook Middle School, which Zavion attends. It also confirmed that it provided additional patrol officers to the school following the incident.
Zavion's family and neighbors are planning to hold a "Justice for Zavion" rally on Saturday at Northeast YMCA at 6 p.m. Lee told Newsweek that Zavion is doing OK but appears to have "blocked" out the traumatic incident. She was told that Houston Police would have counselors for Zavion to talk to sometime next week.