Texas Trooper Who Arrested Sandra Bland Faces Perjury Charge, Could Lose Job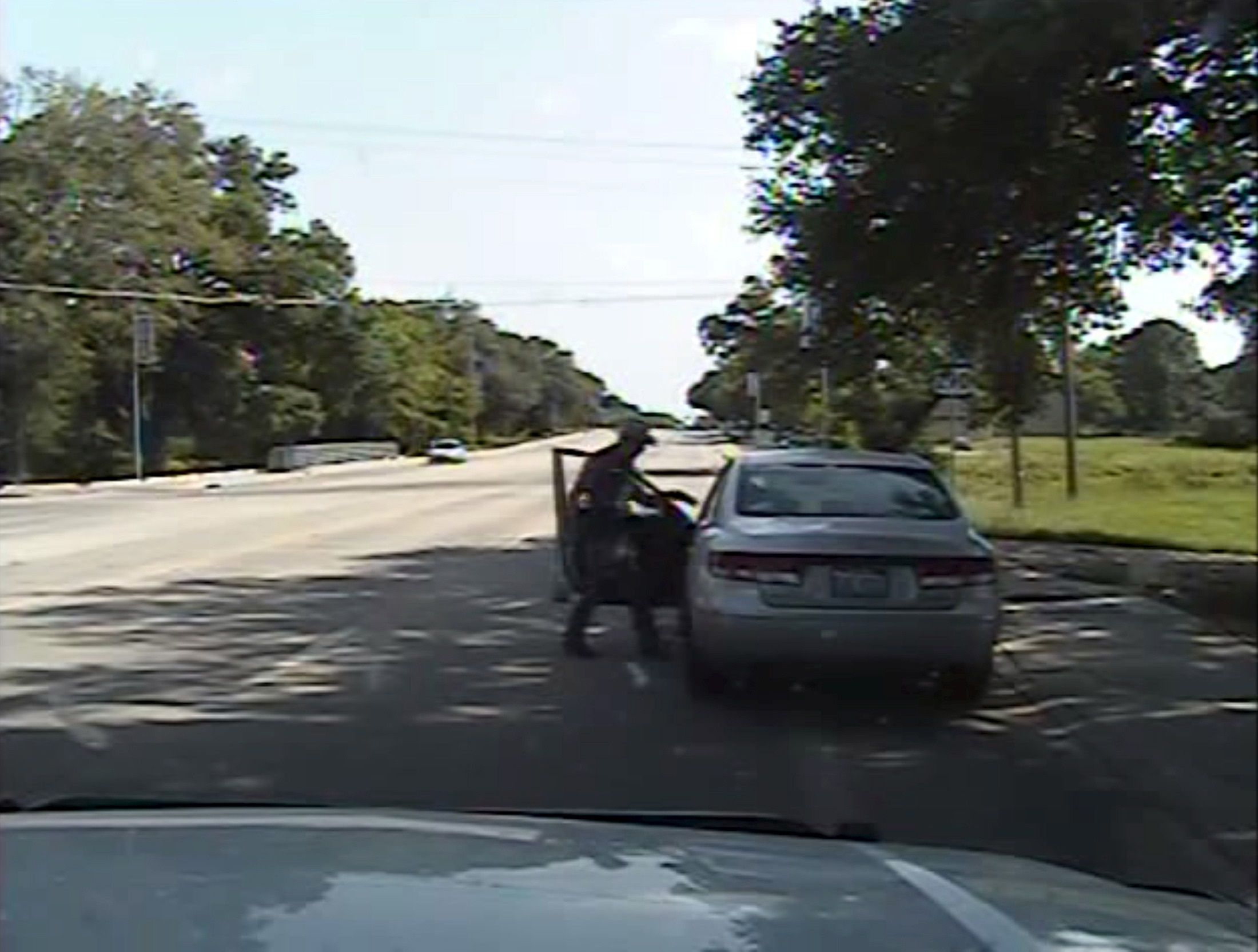 The Texas state trooper who arrested Sandra Bland, a 28-year-old black woman from suburban Chicago who was found hanged in her jail cell three days after being taken into custody in July, is facing perjury charges and will soon likely lose his job.
Trooper Brian Encinia was indicted by a grand jury Wednesday on a charge stemming from Bland's routine traffic stop on July 10. After the announcement, the Texas Department of Public Safety said it "will begin termination proceedings to discharge him from the department."
Encinia stopped Bland for failing to signal when she was changing lanes in Prairie View, Texas. A dashboard camera video that was released later showed that the conversation between Bland and Encinia escalated quickly. He asked her to exit her vehicle and pointed a Taser at her. He then took Bland to the side of the road, which wasn't visible in the footage. She was arrested and three days later was found dead in her Waller County Jail cell.
Encinia wrote to the court that he had removed Bland from her car to conduct the traffic investigation in a safe manner. But the grand jury thought the trooper's statement could be false.
"He was surprised obviously, because he does not feel anything was misleading in his report," Encinia's lawyer, Larkin Eakin, told the Houston Chronicle.
If convicted on the Class A misdemeanor, Encinia faces up to a year in jail and a $4,000 fine.
In December, a Texas grand jury decided not to indict any members of the jail staff in Bland's death. The jurors were expected to meet this month to consider other indictments, but they won't issue any more related to the case.
An autopsy said Bland died by suicide. Her family acknowledged that she struggled with depression but said they didn't believe she was suicidal. They have filed a wrongful death lawsuit.
Bland's story made national headlines, and activists took up her case, saying it was another instance of excessive force by police against an African-American.
The next step is for a judge to issue a warrant, set bond and schedule an arraignment for Encinia.