Could Texas Turn Blue in 2020? Donald Trump in Statistical Tie With All Leading Democratic Candidates
Texas has voted for the Republican candidate in every presidential election since 1980, but 2020 could be the year the state turns blue as a new poll shows several Democratic hopefuls in statistical ties with Donald Trump.
According to a new Quinnipiac University survey, if the election were held today Trump would lose to former Vice President Joe Biden by four percentage points. The president has 44 percent of the vote compared to Biden's 48 percent.
Trump's hold over the state is also threatened by Democrats Pete Buttigieg, Kamala Harris, Beto O'Rourke, Bernie Sanders and Elizabeth Warren. Each of the Democratic candidates are within the survey's margin of error in terms of defeating Trump at the ballot box in 2020. The poll surveyed more than 1,150 Texas voters from May 29 to June 4 and has a margin of error of 3.4 percentage points.
Behind Biden, Warren is the next closest competitor in line to take down Trump. Forty-five percent of voters would support the Massachusetts senator while 46 percent would support the president.
Sanders came in third place, with 44 percent of the vote to Trump's 47 percent. The Vermont senator is followed by Texas Democrat Beto O'Rourke who, despite having below five percent support in national polling, trails Trump by just three percentage points in the Quinnipiac survey.
Overall, Texas voters were split on whether they approved of the way Trump is handling his job as president. Forty-eight percent of those polled approved of Trump's job performance while 49 percent disapproved.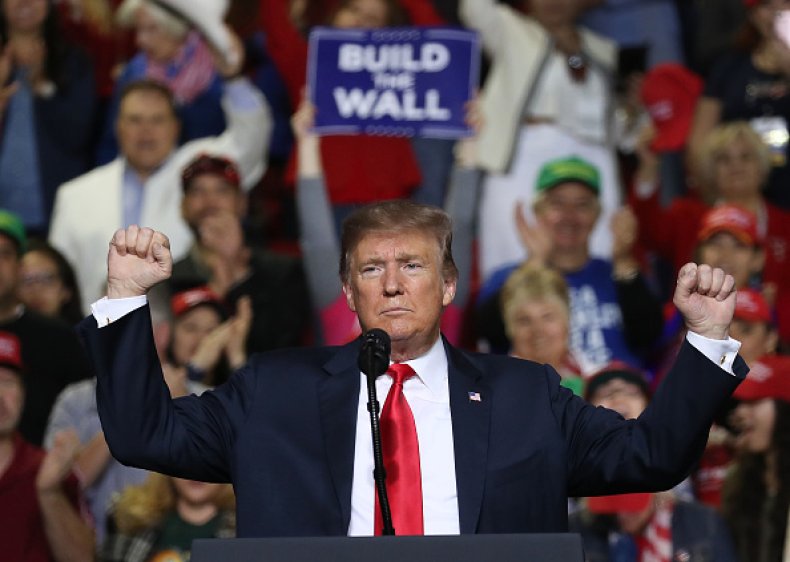 "In historically red-leaning Texas, the report for the rest of the Democratic field is not so bad either, which could spell trouble for President Trump. It is the largest state in the country with a Republican edge," Peter Brown, the assistant director of the Quinnipiac University poll, said in a statement.
In the 2016 presidential election, Texans overwhelmingly voted for Trump over Hillary Clinton. Fifty-two percent of voters supported Trump while only 43 percent supported Clinton.
In the 2018 midterm elections, Republicans maintained their majority in the state legislature. But Democrats were able to make some headway, gaining 12 seats in the Texas House. Democrats also unseated two Republican incumbents in the Texas Senate. Plus, voter turnout was record-breaking during the midterm election cycle as more than eight million state residents went to the polls on Election Day.
In response to the Quinnipiac University survey, Texas Democratic Party Executive Director Manny Garcia issued the following statement: "Poll after poll shows the same result: Texas is the biggest battleground state and the focal point of the Democratic offensive strategy."