Texas Man Caught Hiding in His Own Attic After Telling Police There Was 'No Way' He Could Be Found
A burglary suspect who told taunted Texas detectives by saying there was "no way" he could be found was arrested yesterday, discovered hiding in his own attic.
Jason Brock San Miguel, 42, was apprehended by officers from the Wharton Police Department after being the focus of multiple social media appeals during the week, KTRK reported. Police initially posted images of the suspect and a white Chevrolet Impala car that he was known to drive.
The situation escalated after San Miguel spoke to a detective, responding to a request from officials to turn himself in, saying he would do so "when he was ready."
San Miguel said there "was no way that our officers, or any officer, would find him," authorities said on Facebook.
In response, officers re-uploaded the man's image with the caption "We've been challenged" and appealed for information from the community. It appeared to pay off. The next day, the account shared an image of San Miguel being paraded away from a residence in cuffs.
Police said: "In the early morning hours, Jason San Miguel, who challenged us yesterday to find him, was found hiding in the attic of his home in Wharton. We'd like to thank all who shared this post, and our officers who had to brave the itchy insulation that Jason exposed them to.
"What [he] forgot was that our department is more than 18,000 strong, because each of you made the choice to police WITH us. Together, we're a team that not even Gerrit Cole can strikeout."
In the state of Texas, burglary of habitation is a second-degree felony that typically carries penalties of between five and 10 years in prison, Mario Madrid Law Firm says on its website.
If the crime took place on premises that are commercial the charge is considered a state jail felony, typically resulting in punishment of 180 days to two years in state jail, the legal outfit adds.
It explains in an online fact-sheet: "Burglary of habitation occurs when a person or persons enter a home without first receiving permission from the property owner. In burglary of habitation, a defendant doesn't need to complete a burglary or another crime to receive the charge. They only need to break and enter a home with the intent to commit theft (or another felony crime)."
The exact circumstances of San Miguel's burglary charge were not confirmed by the Wharton Police Department. Jail inmate records confirmed he was booked at 9:45 a.m. Authorities took a light-hearted approach on social media, with one post being titled "hide and seek champions."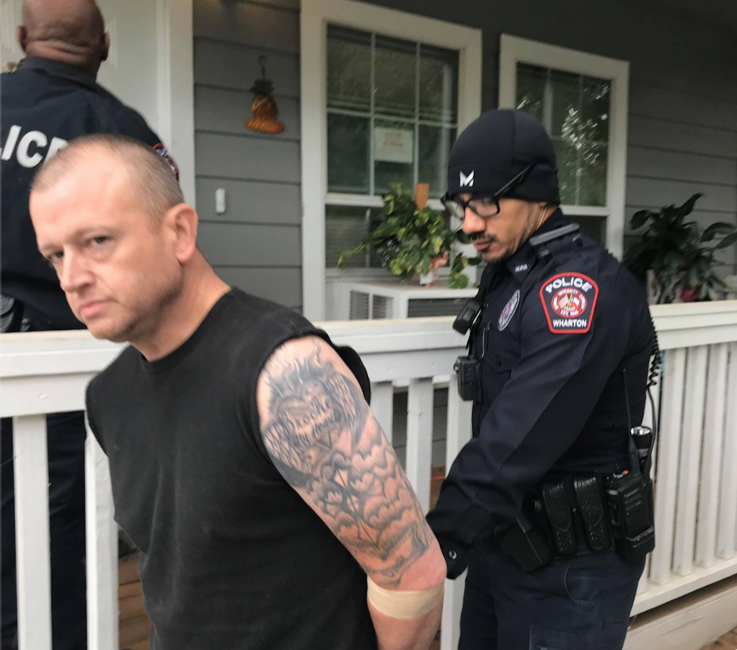 Texas Man Caught Hiding in His Own Attic After Telling Police There Was 'No Way' He Could Be Found | News