Texas Woman Accused of Pointing a Loaded Gun at Young Trick-or-Treater
A Texas woman has been accused of pointing a loaded gun at a 7-year-old trick-or-treater on Halloween, police said.
On Monday, 35-year-old Monica Ann Bradford was apprehended and charged with aggravated assault with a deadly weapon, a second-degree felony. Her bond is currently set at $10,000.
According to the Hays County Sheriff's Office in San Marcos, Texas, police were called to a residence on Halloween and upon arrival found Bradford yelling at children who were outside of her home trick-or-treating. Police stated Bradford then left her home with a loaded gun and pointed it at the 7-year-old child.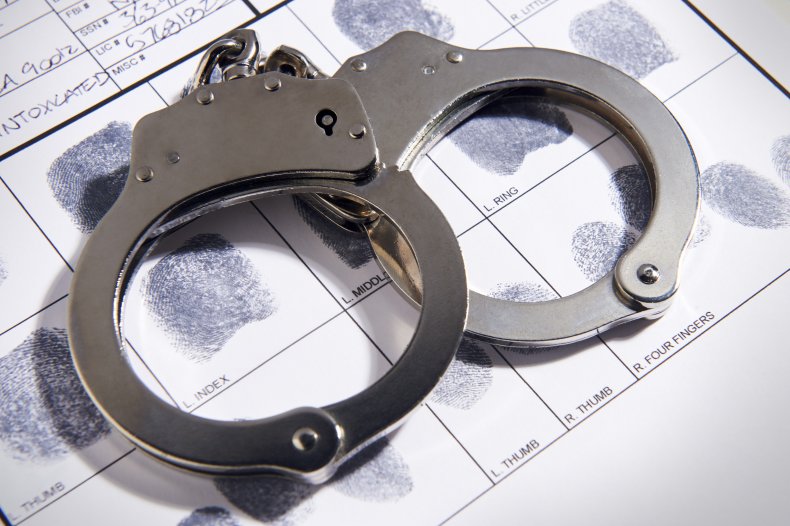 There has been no word of any additional charges for Bradford.
Across the U.S., there were a number of criminal and bizarre incidents just before and on the widely celebrated holiday.
On October 30, a shooting took place at a Halloween celebration at Octavia's Event Center in Texarkana, Texas, which left a 20-year-old man dead and nine people wounded.
Texarkana Texas Police Department (TTPD) released a statement to the media, stating that "they encountered a large number of people running from the building and several inside suffering from gunshot wounds."
"The nine victims were transferred to a local hospital with non-life-threatening injuries. While the motive is still unknown, the preliminary investigation indicates that it may have been the result of some type of disturbance among some of the partygoers."
On October 31, Baltimore Ravens linebacker Malik Harrison was injured in a shooting in his hometown.
"On Sunday night while attending a gathering in Cleveland, Malik Harrison sustained a non-life-threatening injury after being struck by a stray bullet in the left calf," the team announced on Monday. "Malik, who received medical care at a local hospital, has been in touch with our team doctors and will return to Baltimore today."
Finally, also on October 31, a video that showed a mom and her kids taking all the remaining candy at a home sparked controversy online.
The video was posted by Reddit user Mciron95 who expressed frustration over the actions of both the woman and children at his home.
"Wife and I put a huge amount of effort into making individual packages of candy," said Mciron96. "Put out the remainder when I went inside for any stragglers to enjoy. Karen and her future Karens made sure no one else after got to enjoy them."
Meanwhile, the woman could be heard in the video saying, "Take, like, a lot, take the whole thing, I don't care," while the children said, "I'm taking a lot. I'm taking more than the average person."
Newsweek has reached out to the Hays County Sheriff's Office for further comment.