Texas Woman Amy McCay Charged with Felony Assault After Shoving Deputy, Coughing on People
A Texas woman named Amy McCay has been charged with felony assault after she allegedly shoved a police deputy and coughed on people.
The alleged incident occurred on June 1, 2021 at the Houston Premium Outlets in Houston Texas. Deputies under Constable Mark Herman responded to a report of a disturbance inside a Tory Burch store. The store sells women's apparel and home goods.
When the deputies arrived, employees reportedly told them that McCay had refused to leave. McCay allegedly defied the store's policy requiring customers to wear a mask. The employees also said McCay had been coughing on other customers, according to a public Facebook post by Mark Herman, the constable of Harris County's fourth precinct.
A constable deputy reportedly approached McCay and told her to comply with the store's policy. McCay allegedly refused and then shoved the deputy. Police arrested her and charged her with assault on a peace officer, a felony offense.
Deputies booked her into the Harris County Jail. Her bond was set at $10,000. If convicted, she could face anywhere between two to 10 years in prison and fines up to $10,000.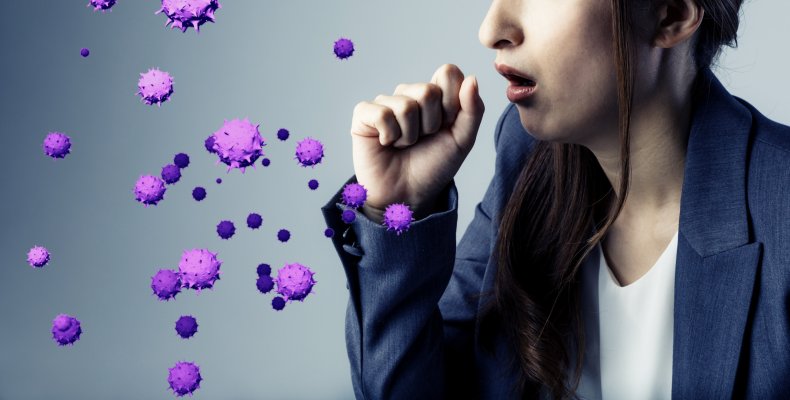 Texas' Republican Governor Greg Abbott initially imposed a statewide mask mandate in July 2020. At the time, the state had reached its then-highest number of COVID-19 cases with over 10,000 new cases reported daily.
However, by the following March, Abbott announced his repeal of the mandate as the number of new cases reached around 3,000 a day. The repeal took effect on March 10.
"Removing statewide mandates does not end personal responsibility," Abbott said at the time. "It's just that now state mandates are no longer needed."
After the repeal, several state officials warned residents that businesses could still require customers to wear masks. People who refused could be denied service or even given legal charges if they stayed on a business' property while unmasked.
Around the time, Houston Police Chief Art Acevedo called Abbott's repeal a "step in the wrong direction." Acevedo said that he expected that police to see an increase in service calls as defiant customers refused to wear masks inside of businesses. He added that people who refused to comply on-site could be charged with criminal trespassing.
"I want to remind members of the business community that you have the right to insist that people wear masks while patronizing your establishment. You have a right to request customers wear a mask and, if they refuse, then you have a right to ask them to leave," Bexar County District Attorney Joe Gonzales wrote in a press release responding to the mandate's repeal.
Among state residents, 48 percent supported the mask repeal and 48 percent opposed it, according to a survey conducted in March. The survey also found that Texans in major metro areas of Austin, Dallas, Houston and San Antonio opposed the repeal by 60 percent, 48 percent, 53 percent and 56 percent, respectively. Texans in rural areas largely supported the repeal.
Newsweek contacted Constable Mark Herman's office for comment.