A woman in Texas has been diagnosed with the new coronavirus for the second time in four months.
Meredith McKee posted to Facebook about her new diagnosis on Saturday, warning her friends and followers to take the ongoing pandemic seriously. The post has since been shared nearly 100,000 times and garnered more than 12,000 comments.
"For the SECOND time in 12 weeks I have contracted Covid19. Yes, you can get it again & it hit me like a ton of bricks…again. I'm here to tell you this is NOT over, it is very real & nothing to be flippant about. There are so many unknowns & the CDC cannot tell whether the virus was dormant all this time or if it was a new contraction. It is very different this time but no less horrendous," McKee wrote in the post, tagging her location as Texas Health Presbyterian hospital in Dallas. She shared a selfie from her hospital bed.
"Plenty of tears & hurting. People, PLEASE take this seriously. ***I should add that I went to the hospital because my BP was 216/147 & I knew there was a serious problem. I had NO signs or symptoms otherwise.***" she wrote.
Newsweek reached out to McKee and Texas Health Presbyterian Hospital for comment, but they did not respond by the time of publication.
Speaking to local NBC affiliate 5 NBC DFW on Monday, McKee explained that doctors believed she had not actually recovered fully from her first infection, and that the virus had remained dormant in her body. She first tested positive for the coronavirus in February. During that diagnosis, she was able to stay quarantined at home while she recovered.
"I was floored when it was positive," she said of her new diagnosis. McKee explained that she had been so happy when she'd initially recovered from her infection, noting that she'd even donated plasma twice in hopes of helping others who'd been infected.
"I felt great doing finally something good coming out of the hell that I've been through because I'm going to help up to eight people with this plasma," the woman said.
As the new coronavirus is not fully understood by scientists, it's still unclear whether being infected and then recovering confers immunity. However, health experts have pointed out that generally, recovering from a similar infection would result in immunity for at least a period of time.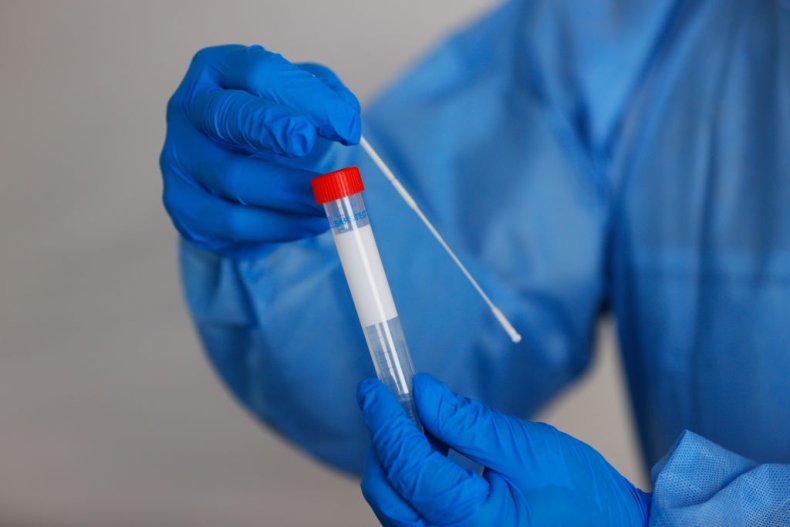 There have been other cases similar to that of McKee, in which patients were believed to have recovered and then later tested positive again. Meanwhile, health experts have said it appears that individuals who test positive a second time are probably not infectious to others.
"It's possible that people could shed remnants of the virus for some period of time. That doesn't mean anything is wrong with them or that they are contagious," Dr. William Schaffner, an infectious disease expert at Vanderbilt University Medical Center in Tennessee told NBC News in May.
Dr. Ania Wajnberg, associate director of medicine at the Icahn School of Medicine at Mount Sinai in New York City, shared a similar assessment.
"What we're finding more and more is that the fragments of virus that are being picked up on these swabs weeks later are not able to replicate," Wajnberg told NBC. "They're not live virus."