Woman Abandons Two Young Children at Cell Phone Store, 'Do You Want My Kids?'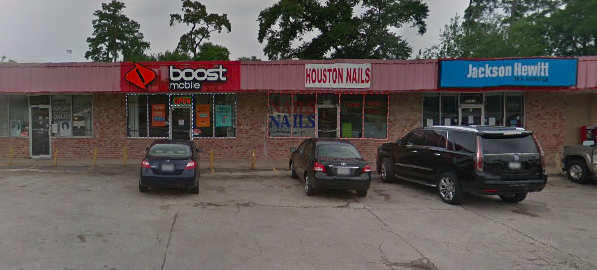 Police are searching for a mother who abandoned her two young sons at a Boost Mobile store on Wednesday in Houston. Authorities said they may have identified the mother but have not yet found her.
The woman reportedly walked into the northwest Houston cell phone store, located in the 6000 block of W. Tidwell Road, around 11 a.m. looking for a place to rest, store manager Muhammad Naeem said.
"She said her husband kicked her out, and last night, her neighbor kicked her out, too. So that's why she was on the street this morning," Naeem told KTRK.
Naeem said he was worried about the children, ages 2 and 4, and asked the woman if she was okay, he told The Houston Chronicle. The woman allegedly responded, "Do you want my kids?"
The store manager and a customer gave the children food while he called police. He said that he asked the woman to wait for authorities, but she left before officers arrived 30 to 40 minutes later, KPRC reported.
"Police, they took too long," he said. "She waited at first." The woman reportedly left her purse and driver's license behind before walking away from the store.
Neighbors at the apartment complex where the woman and her children lived told KPRC that her unit was always clean and taken care of. A friend of the woman, who was referred to as "Ashley," said she occasionally cared for her friend's son.
"Every now and then, she watches my son for me, and I wouldn't dare give her my son if I felt like she was an unfit mother," the friend told the station.
Naeem had a friend purchase snacks for the boys, including bananas, chips and ice cream. The two young boys can be seen eating the food in surveillance video. The two boys were turned over to Family Protective Services, which later released the brothers to an aunt on Wednesday evening.
"They're healthy, clean and show no signs of abuse or neglect," Family Protective Services spokeswoman Tejal Patel told Newsweek. Patel said the boys's aunt was making sure the boys felt "protected" and were receiving the care they needed.
Houston Police confirmed to Newsweek that they were still looking for the woman and believe they may have identified her. Authorities declined to publicly identify the woman.
The Harris County District Attorney's Office will decide whether to press charges against the woman once the investigation is concluded.