Texas Woman Calls Police on Black Census Worker, Tells Him He Doesn't Belong in Neighborhood
A Black man carrying out a census survey in Houston was told to leave the neighborhood by a white woman who said he "didn't belong" in the area.
Issac Perkins, who works for the U.S. Census Bureau, was carrying out his duties in the River Oaks area on Saturday when he was confronted by a woman who told him to get away from her neighbor's house.
Speaking to Fox26 Houston TV station, Perkins said he was concerned about the incident so decided to record the exchange on his cellphone.
In the footage, which he posted to Instagram, the woman can be seen approaching Perkins, asking him what he is doing and telling him he has no reason to be in the area.
The woman, who has not been named, says: "You need to leave. You don't have a reason to be here."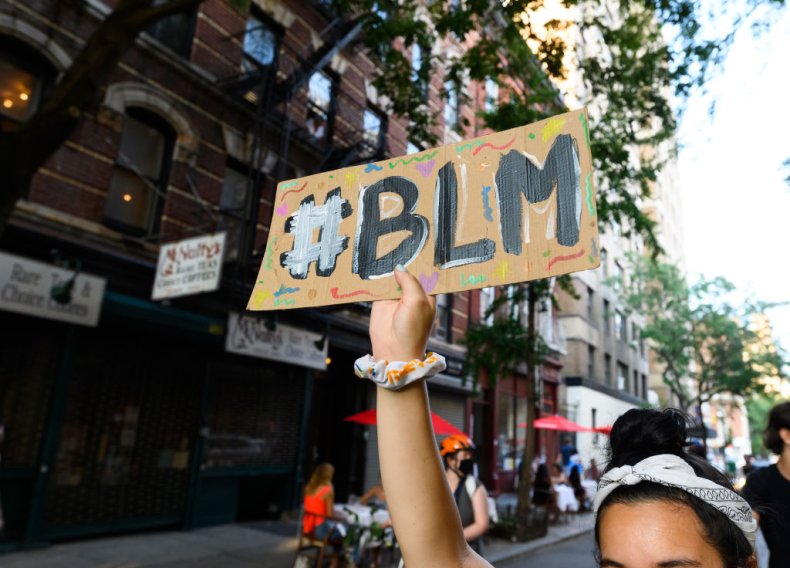 When Perkins asks why she wants him to leave, she replies: "It's because you're in front of my neighbor's house and you need to leave."
Appearing to call the police, the woman can be heard giving a description of Perkins over the phone, with him correcting her when she gets his age wrong.
She says: "He's trying to be obnoxious and he's threatening."
Perkins corrects her saying he is not threatening her, he is just trying to do his job. During the exchange he says: "Who are you? Is your name Karen?"
The police arrived and Perkins told them he had been recording the incident as he felt she was harassing him.
He told local media that he never told the woman what he was doing in the area and said he does not believe it would have made any difference to her. "The reason I decided not to tell her who I was, or who I was working with was I didn't know who she was."
Perkins said he decided to get his phone out when he noticed she had hers out.
He told the TV station: "Every day that I've been working with the Census Bureau almost, I've been working in River Oaks. I kind of expected that someone was going to challenge why I was here at some point just because of me being African American in a predominantly white neighborhood."
The TV crew said that when they parked in the same area of the River Oaks neighborhood they were also challenged by the woman within minutes of arriving.
She said: "He turned it into a Black issue. It wasn't as far as I was concerned."
Houston police attended the scene and after speaking to the woman and Perkins left without making any arrests.