Texas Woman Spits on 7-Eleven Counter After Being Told to Wear a Mask
A Texas woman was caught on camera spitting on a 7-Eleven counter Monday after the cashier refused to ring up her purchase because she was not wearing a mask.
The woman spit on the counter after complaining and yelling obscenities at the cashier, saying she has "a right" not to wear a face mask.
The video shows the woman standing in front of a checkout counter with several items she intends to buy at a Fort Worth 7-Eleven. The cashier can be heard telling the woman, "I'm just telling you to get a mask on."
The woman says to the cashier, "I don't have a mask," to which the cashier replies, "I don't know what to tell you." The woman begins to then express obscenities at the cashier for not ringing up her items.
"This is [expletive] ridiculous. Are you [expletive] kidding me right now? You're not going to sell me this? It is going to take you two—I'm spreading more germs standing here, for god's sake," the woman says.
While there is no mask mandate for the state of Texas, there is a mandatory face mask requirement in Fort Worth that went into effect June 26 and will last until at least August 3. The order says that "any person over the age of 10 that works in a business, is entering a business or is in an outdoor area where social distancing is not an option" needs to wear a mask.
The order also states no arrests will be made on people not wearing a mask, but that "fines will be issued for businesses that do not implement the 'Health and Safety Policy.'
"Law enforcement and other persons with lawful authority will advise an individual if they are not wearing a mask and they may be asked to leave that location if they do not comply," the Fort Worth mask order states.
In the video, the 7-Eleven cashier eventually gestures to a mask on the counter and tells the woman, "You can just get a mask," to which the woman replies, "I'm not paying for a [expletive] mask."
"I'm not paying for it. We have a right in America not to wear a [expletive] mask. How you not watched the news. We don't have to do this," the woman said.
The cashier then points to the store's entrance door, presumably to explain to the woman there is a sign that requires patrons to wear masks. The woman walks away before he gets a chance to finish explaining. When she returns, the woman spits on the cashier's counter.
"You spit on the [expletive] counter," the cashier said.
Before she walks out, the woman said, "This is ridiculous. There is no law that says you have to wear a mask."
The cashier then replies, "Yeah, there is."
A spokesperson for 7-Eleven told Newsweek in an email that while the company will not seek criminal charges against the woman, they found her actions "disheartening" and asked customers to wear face masks when mandated by local officials.
"It's disheartening to see a 7-Eleven team member be treated with the disrespect shown in this video. 7-Eleven, Inc. complies with all federal, state and local laws, which includes local mandates that require face coverings in public. We respectfully ask that customers do the same," the spokesperson said.
According to the Centers for Disease Control and Prevention, the novel coronavirus spreads "mainly from person to person, mainly through respiratory droplets produced when an infected person coughs, sneezes, or talks." The CDC recommends that people wear face coverings as it may slow the spread of COVID-19.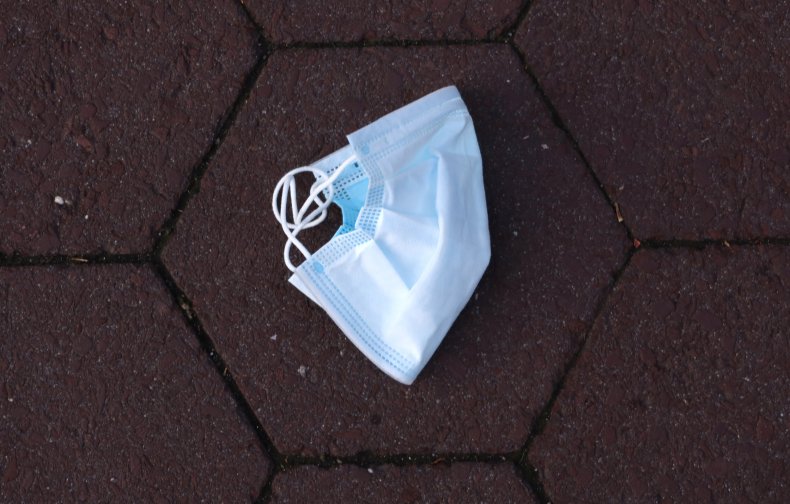 Update: Updated to include comments from a 7-Eleven spokesperson.