Text Alleges Black Airman Passed Up for 'Somebody of White Complexion'
Air Force officials are investigating allegations that a Black airman is not being considered for a higher position because the military branch is "looking for somebody of white complexion."
The widely shared text exchange was first posted anonymously on the Facebook page Air Force amn/snco/nco on May 4. Though many commenters claimed the conversation was fake, military officials are taking the post seriously.
Task & Purpose, an online military publication, identified the sender of the text as a white technical sergeant and the recipient as a Black senior airman, both serving in the 56th Equipment Maintenance Squadron in Arizona.
"We won't be sending your name up for [redacted] at the squadron," the white technical sergeant allegedly said.
When the senior airman asked why he was being passed up for the position, the sergeant allegedly said it was in part because of his race.
"We personally do not feel as if you are a good choice for the squadron," the text read. "You currently have a shaving waiver which isn't a professional image, and I think the air force is looking for somebody of white complexion and with the image that the air force needs."
The airman replied that this is the third time he was passed for a position based on his looks and on "personal preference."
"I will not talk about it any further than what was just said," he added. "I know the commander would not agree with this."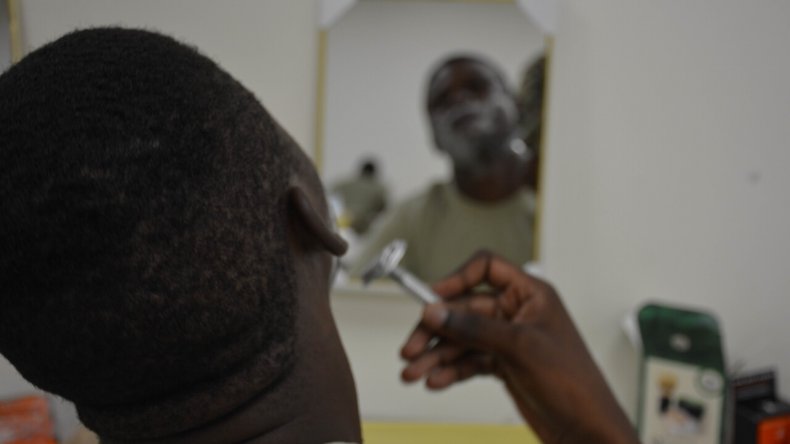 Sean Clements, a spokesperson at Luke Air Force Base, said the division is looking into "maltreatment and discrimination" based on the Facebook post but could not confirm the authenticity of the texts.
"The 56th Fighter Wing is currently investigating the allegations of misconduct purportedly in a text message interaction between two Luke AFB Airmen published online yesterday," Clements told Task & Purpose. "Without going into specifics of the investigation, we can categorically say that Luke Airmen are held to a high standard of conduct and that we maintain a zero-tolerance policy regarding acts of discrimination based on race."
The text mentioned that the airman has a shaving waiver, which doesn't present a "professional image." The Air Force prohibits male service members from growing beards but issues waivers to airmen for medical or religious reasons. According to Military Times, the majority of these waivers are awarded to Black men who suffer from a skin condition called pseudofolliculitis barbae, or razor bumps.
In July 2021, the journal Military Medicine published the results of a study that found Black airmen who seek shaving waivers get promoted more slowly.
"[T]he promotion system is not necessarily inherently racially biased, but instead biased against the presence of facial hair which will likely always affect the promotions of Blacks/African-Americans disproportionately because of the relatively higher need for shaving waivers in this population," the study said.
Newsweek has reached out to the Air Force for comment.