Via Text, Teenager Allegedly Ordered a Suicide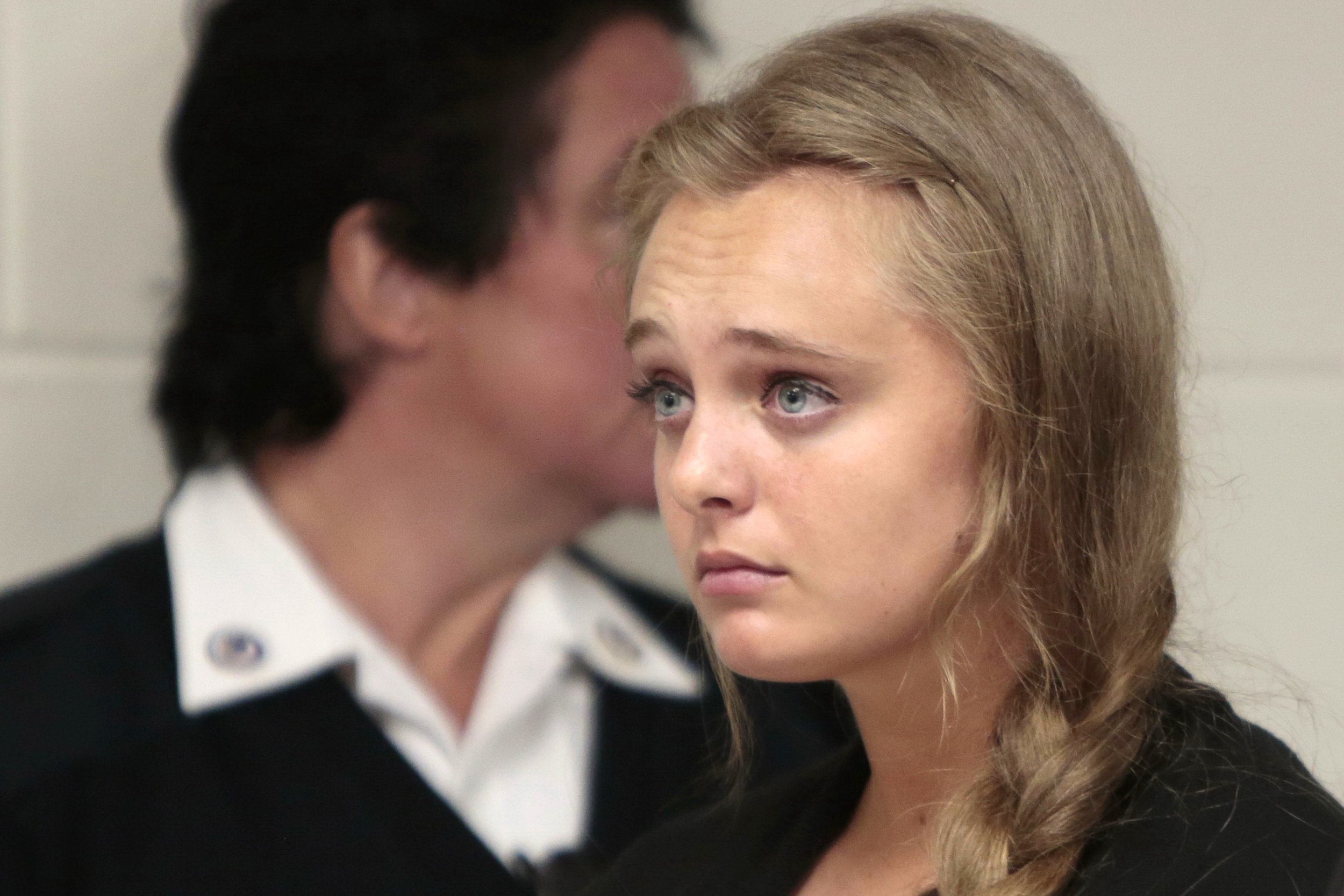 A teenager who via text messages allegedly convinced her 18-year-old long-distance boyfriend to kill himself faces an involuntary manslaughter charge in a Massachusetts juvenile court.
Michelle Carter, 18, is accused of relentlessly pressuring Conrad Roy III to commit suicide in the days leading up to his death. "When are you doing it?" Carter allegedly asked Roy repeatedly through text message. She added: "You better not be bullshitting me and saying you gonna do this and then purposely get caught."
Roy died of carbon monoxide poisoning on July 12, 2014, after locking himself inside his truck in a Kmart parking lot with a portable engine running inside. Police found Roy's body the next morning after his family reported him missing. Next to him was his cellphone, from which police uncovered the alleged text-message conversations with Carter.
The messages from that night allegedly show that Roy became scared as his car filled with exhaust, telling Carter he didn't want to leave his family before exiting the vehicle. "Get back in," she allegedly ordered. Roy listened.
Prosecutors argue that Carter assisted in Roy's suicide. And in February, a grand jury indicted the then 17-year-old.
"Instead of attempting to assist him or notify his family or school officials, Ms. Carter is alleged to have strongly influenced his decision to take his own life, encouraged him to commit suicide and guided him in his engagement of activities which led to his death," Gregg Miliote, a spokesman for Bristol County District Attorney Tom Quinn, told The Sun Chronicle.
But Carter's attorney, Joseph Cataldo, argues that it was actually Roy who did the convincing. "He ultimately persuaded a young, impressionable girl," he told South Coast Today. "Eventually he gets her to endorse his plan." In one message sent 11 days before Roy's death, Cataldo said, Roy allegedly suggested the two commit suicide together, "like Romeo and Juliet." Carter refused, saying, "No, we are not dying."
Cataldo also argues that the charge is baseless, saying the District Attorney's Office is "trying to claim there is manslaughter, when they freely admit the boy took his own life," he told The Standard-Times. "You can't have it both ways."
"This is clearly just speech," he added to MassLive.
But Judge Bettina Borders of the Taunton Juvenile Court ruled that free speech does not extend to encouraging suicide.
"If you incite to commit a crime, that is criminal conduct," says Geoffrey Nathan, a Massachusetts criminal defense attorney. " You can't easily use free speech to escape a criminal sanction."
Court documents show that Roy had previously attempted to take his life, and had been hospitalized before the two knew each other. This point, says William D. Kickham, another Massachusetts attorney, could help either side in the case. The jury, he says, could see the suicide as a tragic but expected outcome or view Roy as a vulnerable person, susceptible to Carter's suggestion.
Roy and Carter lived 50 miles apart in Massachusetts, but the couple met in 2012 during a visit with their respective relatives in Florida. Throughout their relationship, they mostly interacted through email and text messages, the Associated Press reports, and hadn't seen each other for more than a year when Roy took his life.
A pending appeal, filed two months ago, is the defense attorney's second attempt to have the involuntary manslaughter charge dropped. Carter is expected in court for a hearing on February 2.
If convicted, Carter could spend up to 20 years in prison.