Teyana Taylor Stuns Fans With Surprise Retirement After Feeling 'Underappreciated'
Teyana Taylor is stepping away from her music career. In an Instagram post shared on Friday, Taylor thanked her fans for their support streaming her music on Spotify before she dropped the bombshell that she is retiring from her music career after feeing under-appreciated.
"Thank you. I ain't gone front in times of feeling super under appreciated as a artist, receiving little to no real push from the 'machine', constantly getting the shorter end of the stick, being overlooked, I mean the list on and on lol..." the 29-year-old began the post, perhaps referring to her 2021 Grammys nomination snub.
"I'm retiring this chapter of my story with the comfort that i can depart with peace of mind seeing that all the hard work & passion put in was indeed loved & supported somewhere in the world!" she wrote.
"To all my supporters from day 1 & all my new ones I love you and I thank you for everything & don't worry y'all know." Taylor added that "all hustlers have the understanding that when one door closes another will open," so perhaps other projects are still in the works, despite her music retirement.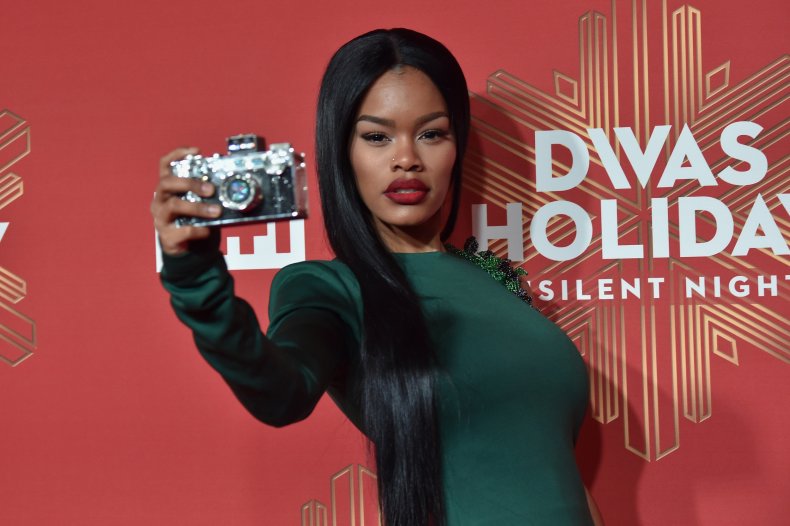 Fans flocked to the comments section to chime in on Taylor's surprise announcement. "Did Teyana just say she's retiring from music? THE ALBUM was the best of 2020! So many hits!!" one shocked fan wrote. "UNDER-APPRECIATED?!!! Honey you are the artist of the mf century!!!!" another gushed.
"No please don't go, (sic) rnb needs you," a third chimed in. "We love you!!!! I'm so sorry you didn't get the recognition you deserve. Your talent is beyond words!" someone else added.
According to her Spotify 2020 Artists Wrapped statistics, her music was streamed over 160 million times on the app, for a total of 8.4 million hours. She has three studio alums with GOOD Music and Def Jam: VII, K.T.S.E. and The Album.
The Album, which was released this summer, made it to No. 8 on the Billboard 200, and featured hit singles "Wake Up Love," "Morning," and "How You Want It?" However, it failed to receive any recognition from the Recording Academy.
After the Grammy nominations were announced last month, Taylor took to Twitter, seeming disappointed for not being included for the Best R&B Album category. "Y'all was better off just saying best MALE R&B ALBUM cause all I see is d*** in this category," she tweeted on November 24.
Artists John Legend, Luke James, Ant Clemons, Giveon and Gregory Porter were the five men who were nominated.