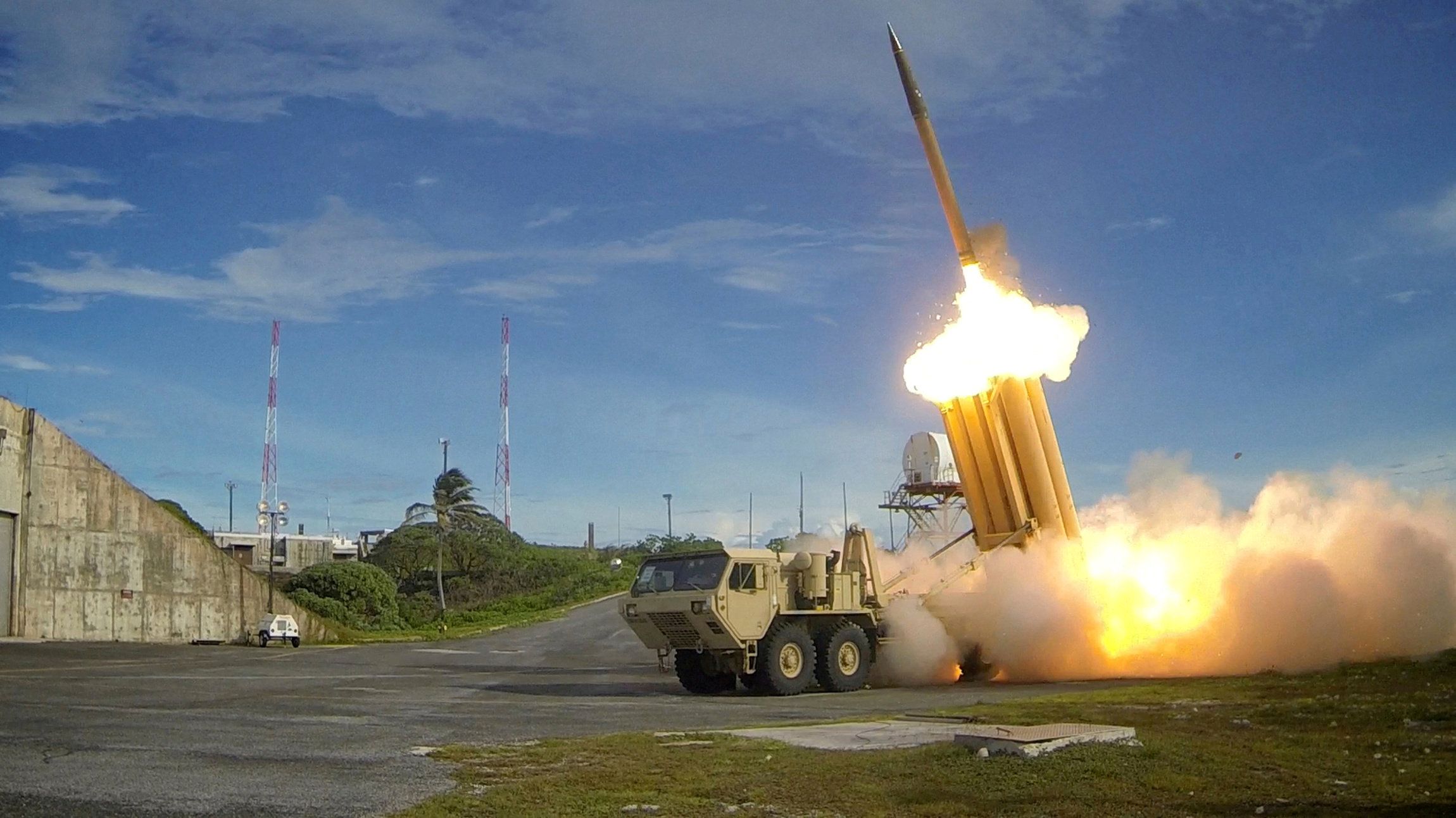 The U.S. military has moved parts of a missile defense system in South Korea, leading to protests from South Korean villagers and fueling tensions between Washington, Beijing, Seoul and Pyongyang.
Reuters reported South Korea had moved forward its plans to deploy the THAAD or Terminal High Altitude Area Defense system. The country's defense ministry said parts of the weapons system had been moved 155 miles south of the capital.
The ministry said in a statement that the U.S. military, which transported the parts, had been working in conjunction with Seoul "in response to North Korea's advancing nuclear and missile threat."
Beijing has been deeply critical of the deployment of the anti-missile system, claiming its radar can penetrate deep into its territory and, as such, will jeopardize its security.
Terminal High Altitude Area Defense
Developed by the U.S. the THAAD is a land-based anti-ballistic missile system that is capable of shooting down missiles inside or just beyond the earth's atmosphere.
The Missile Defense Agency that oversees the development of THAAD states the weapon system can intercept and destroy ballistic missiles at any trajectory in their flight, either in the final, or terminal, phase as they move towards their target.
Read More: China Wary of U.S. Missile System in South Korea Because Capabilities Unknown
The THAAD uses kinetic energy, instead of carrying an explosive component, to destroy incoming warheads. Yvonne Chiu, an expert on military policy, told CNN that because the THAAD interceptors do not carry a warhead and destroy missiles by colliding with them, they are "potentially safer" and less likely to cause a nuclear explosion.
"If you hit a nuclear ballistic missile with a missile with no warhead, it would hopefully not cause a nuclear explosion," she said.
Similarly, the high-altitude intercept capability lessens the effects of weapons of mass destruction before they reach the ground.
The anti-ballistic launcher is truck mounted and carries eight reloadable interceptors. Its radar is the largest air transportable high-frequency radar in the world, according to the Missile Defense Agency.
Developed by the primary contractor Lockheed Martin, the THAAD was first proposed as a response to the threat of Scud missile attacks by the Iraqi armed forces during the First Gulf War in 1991. The U.S. first deployed the anti-missile system in 2009 in Hawaii to counter the threat of a North Korean attack.