Ex-South African President Thabo Mbeki Stands By Controversial HIV Comments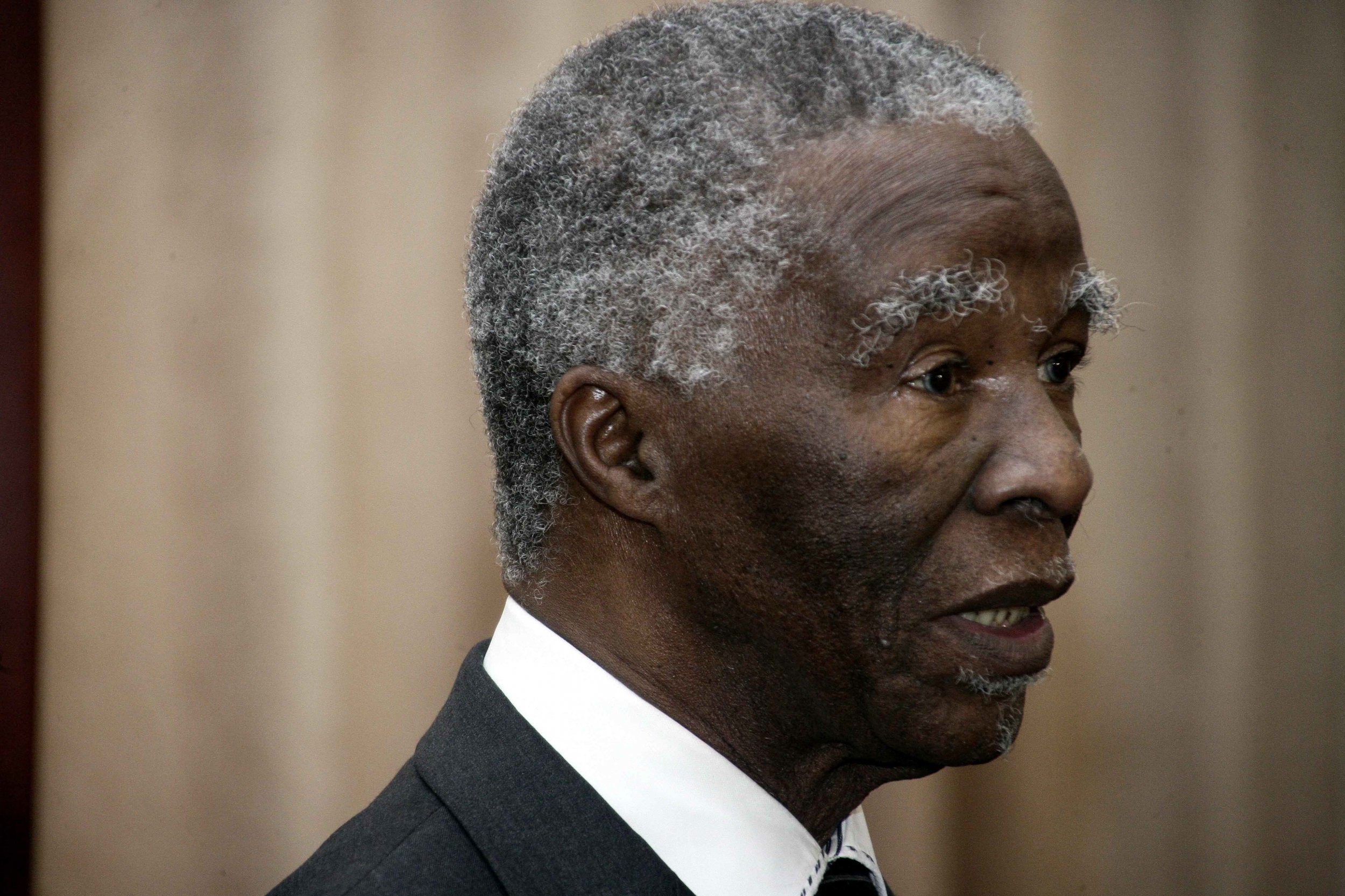 Former South African President Thabo Mbeki has reignited controversy surrounding his views on HIV/AIDS by stating that he "stands by" everything he said on the issue while in office.
South Africa is home to the world's largest HIV/AIDS epidemic—6.3 million people live with the condition in the country, more than anywhere else in the world. Mbeki, who served as president of South Africa between 1999 and 2008, questioned the link between HIV and AIDS and instituted a ban on the distribution of antiretroviral (ARV) drugs for treating the virus in public hospitals. A 2008 study by researchers at Harvard University found that the lack of an effective distribution program for ARV drugs in South Africa resulted in the premature deaths of more than 330,000 people between 2000 and 2005.
Mbeki, who succeeded Nelson Mandela as president, addressed the issue in a public letter published on Monday. The former president emphasized the importance of good nutrition and a healthy immune system in treating HIV/AIDS. As evidence, Mbeki cited an interview given by HIV co-discoverer Luc Montagnier, in which the Nobel Prize-winning virologist highlighted the importance of a strong immune system in fighting the virus.
The ex-president also claimed that he never said that HIV was not a cause of AIDS. "What I said is that 'a virus cannot cause a syndrome,'" said Mbeki in the letter. HIV (human immunodeficiency virus) is a virus that infects immune cells, while AIDS (acquired immunodeficiency syndrome) is a collective term referring to the most advanced stages of HIV infection.
Mbeki also repeated his belief that ARV drugs should be used "with great care and caution" and cited official statistics to show that, in 2006, HIV was only the ninth most common cause of death in South Africa. "Why would the South African government...have been expected to focus on the ninth leading cause of death as virtually to treat as less urgent and important the first eight leading causes of death, even taken together?" said Mbeki, who suggested that the focus on treating HIV/AIDS in South Africa was partly motivated by the large market for ARV drugs.
The former South African leader's comments prompted a backlash from HIV charities and members of the scientific community. "Mbeki's letter is a sickening reminder of one of our worst periods in post-apartheid history," said Francois Venter, former president of the Southern African HIV Clinicians Society, according to South African news site Times Live. "He should be apologizing to the nation, not trying to rewrite science, medicine and history." Treatment Action Campaign, an advocacy group for HIV/AIDS patients, said that "history will judge him [Mbeki] harshly" for failing to take responsibility for health policies that resulted in avoidable premature deaths due to HIV/AIDS.
Almost 37 million people were living with HIV worldwide in 2014 and 1.2 million people died from AIDS in the same year. But by mid-2015 less than half of HIV patients—15.8 million people—were receiving ARV therapy.