The Australian doctor who was the last to leave the Thai cave on Tuesday found out his father had died shortly after all 13 soccer team members had been freed.
Dr. Richard Harris was part of the rescue team that saved twelve young boys and their 25-year-old coach from inside Tham Luang Nang Non cave in Chiang Rai. Although Harris refused to comment on his father's passing, his boss Andrew Pearce confirmed the death.
"This is clearly a time of grief for the Harris family, magnified by the physical and emotional demands of being part of this week's highly complex and ultimately successful rescue operation," Pearce told ABC News. "He will be coming home soon and taking some well-earned time off to be with his family. He has asked that the family's privacy is respected at this time."
Pearce said Harris is expected to return home to Australia shortly. It is unclear how or why his father died.
After a three-phase rescue operation, all 12 boys and their soccer coach were successfully rescued from the cave that they had been trapped in for weeks.
Harris, an anesthetist from Adelaide, was brought into the mission after the British diving team who were leading the rescue suggested he would be a good addition to the team. Harris has a long history in both medicine and diving.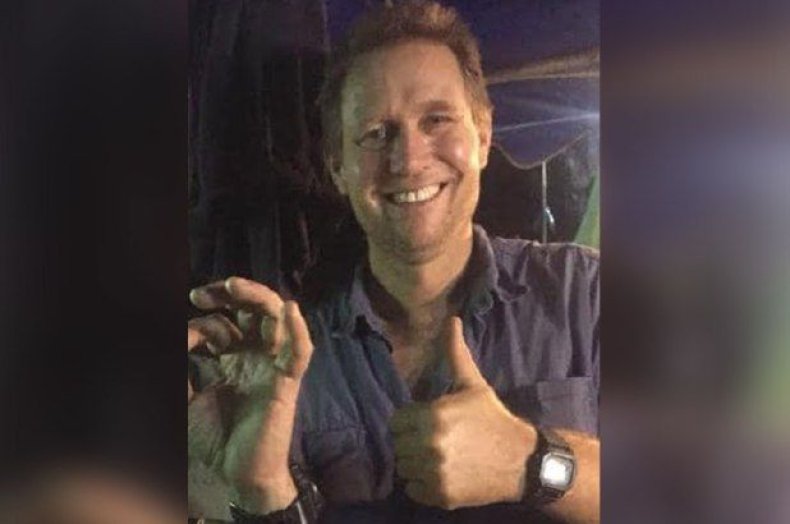 The Australian doctor and three Navy SEALs were the last people left in the cave after the boys had been transported to land. Harris played an important part in determining the order the boys were taken out of the cave. According to the Associated Press, officials revealed that the healthiest boys were taken out of the cave first.
All the boys have been taken to a Chiang Rai hospital for treatment and medical evaluations. "The next step is to make sure those kids and their families are safe because living in a cave has a different environment, which might contain animals that could transmit any disease," a hospital statement said.