Thai Cave Rescue Live Updates: First Boys Rescued Emerge
Four boys exited a flooded cave in northern Thailand Sunday where they had been trapped for more than two weeks.
The boys who exited Sunday were taken to hospital in Chiang Rai after they emerged, Narongsak Osatanakorn, the head of the joint command centre coordinating the rescue, said at a press briefing on Sunday, reported The Guardian.
"Our job is not completely done," Osatanakorn said. "We will have to do the next mission as successfully as the one we did today. The rest of the kids are in the same spot."
"Air tanks and systems have to be put in place again," he said. "I can't tell you exact timing of the next operation but I can say it will be more than 10 hours to 20 hours. It will not be more than 20 hours. I have to check all factors are stable. The operation then will be carried out."
Initial reports stated that as many as six boys were among the initial group to escape the cave, but the figure was later revised by officials.
Authorities in northern Chiang Rai province began the dangerous mission to bring out the 12 boys and their soccer coach earlier on Sunday.
According to the Associated Press, Thai officials said the healthiest boys have been taken out of the cave first. Officials went on to say the next cave rescue attempt will take place in 10-20 hours.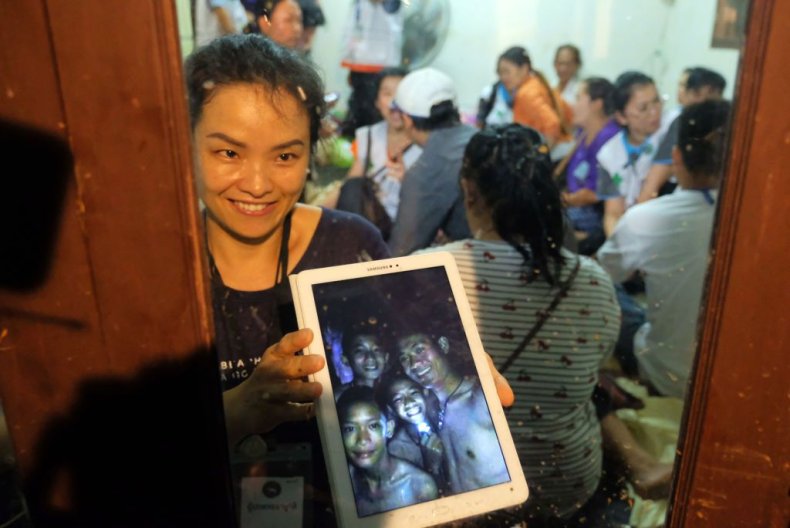 Officials earlier said the first children were expected to be out by 9 pm local time, but the first emerged two hours earlier that expected.
An Australian doctor who is part of the international team of rescuers checked the health of the boys Saturday to decide who should be brought to the surface first.
Thirteen foreign divers and five members of Thailand's elite navy SEAL unit are trying to bring the boys - some as young as 11 and weak swimmers – through narrow, submerged passageways that claimed the life of a former Thai navy diver on Friday.
The boys, aged between 11 and 16, went missing with their 25-year-old coach after soccer practice on June 23, setting out on an adventure to explore the cave complex near the border with Myanmar and celebrate a boy's birthday.
"Finding the boys doesn't mean we've finished our mission. It is only a small battle we've won, but the war has not ended," Chiang Rai acting Gov. Narongsak Osatanakorn said, according to the AP. "The war ends when we win all three battles—the battles to search, rescue and send them home."
Correction: This story has been updated to reduce the number of boys rescued from the cave Sunday to four after earlier reports suggested the number was six.