Thai Army Conscript 'Beaten to Death'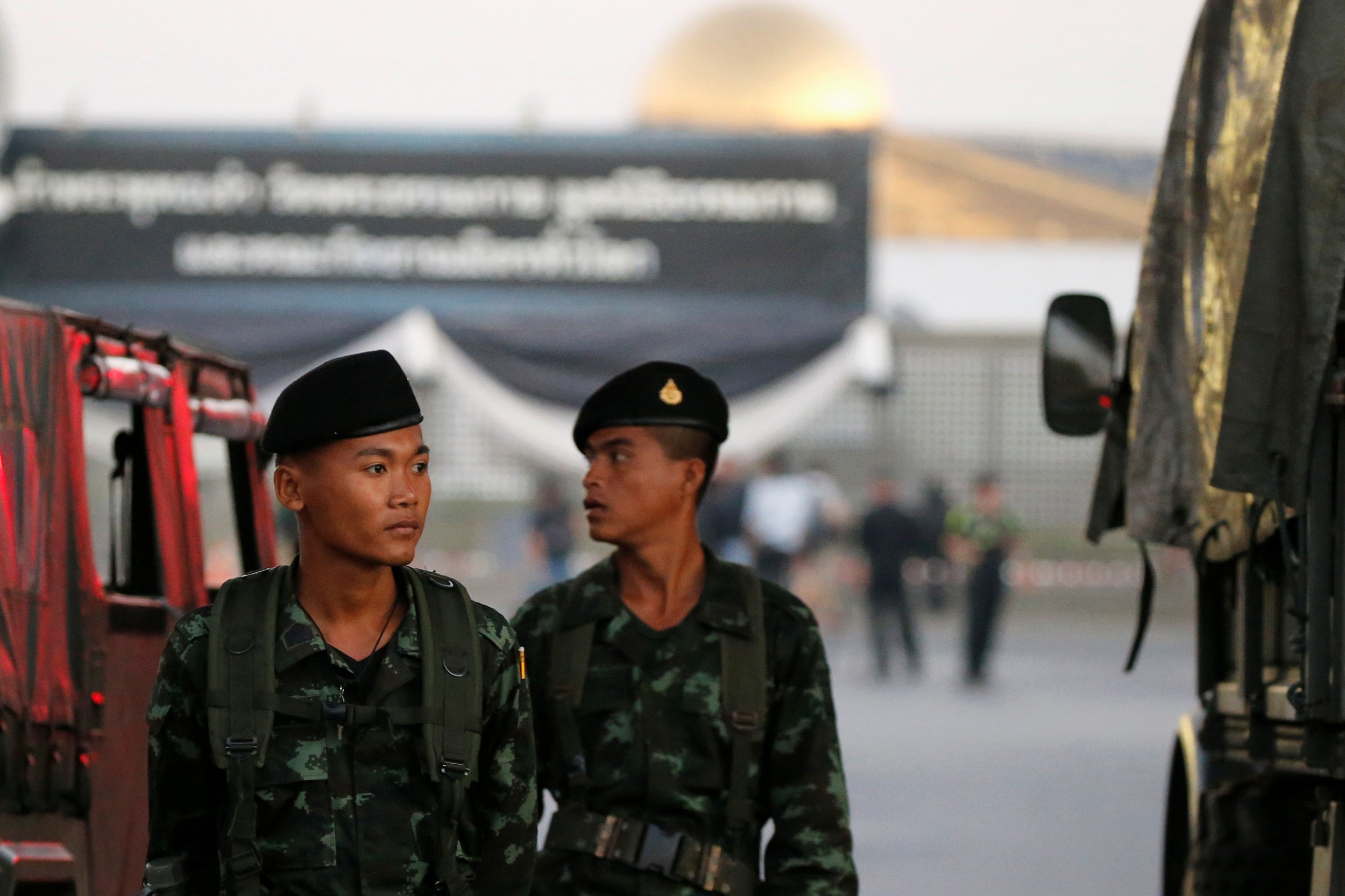 Rights groups are calling for an investigation into the death of a Thai army conscript from apparent torture last week, and an end to corporal punishment in Thailand's armed forces.
Yutthakinin Booniam, 22, was pronounced dead in Surat Thani hospital, in the south of Thailand, on April 1. Doctors said he had suffered kidney damage and other injuries, seemingly from severe beatings, Humans Rights Watch (HRW) reported.
Booniam's last words to his mother were: "I was beaten up. It hurt so much," according to HRW.
Thai police are seeking the arrest of ten soldiers in connection to the attack. Images released on social media, show the young conscript's face beaten beyond recognition, the Straits Times reported.
Thailand's military, which seized control of the country in a 2014 coup, has faced many allegations of brutality, particularly toward conscripts.
A video released in November 2016 shows a conscript beaten beaten with a stick. The Thai army recruits 100,000 conscripts a year.
Thailand's army chief, General Chalermchai Sittisat, apologized for Booniam's death on April 3. He said: "It could be a result of old habits among soldiers who were previously deployed along Thailand's border and are used to strict discipline and harsh punitive measures," according to the Bangkok Post. He said he has always forbidden corporal punishment.
Brad Adams, Asia director at Human Rights Watch said:"Another army conscript dies from an apparent beating, yet Thai leaders don't seem interested in addressing the problem.
"The government and the military should urgently act to end these brutal assaults and the culture of impunity that has meant no punishment for abusive soldiers and the officers ultimately responsible."
Adams added: "The government and top military commanders should ensure that Private Yutthakinun's death will be the last case of barrack brutality in Thailand."